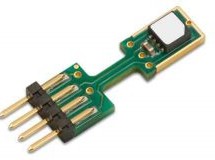 Sensirion, the expert in environmental sensing, presents the new pin-type relative humidity sensor SHT85 for easy replaceability in a wide range of applications. The digital humidity sensor SHT85 is Sensirion's best-in-class humidity sensor with pin-type connector for easy integration and replacement. It builds on a highly accurate and long-term stable SHT3x sensor that is at the heart of Sensirion's new hu ...
Read more

›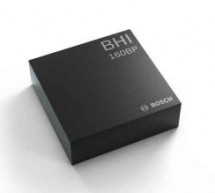 Reutlingen/Munich, Germany – At electronica Munich, Bosch Sensortec announces the BHI160BP, the industry's first Position Tracking Smart Sensor that utilizes integrated inertial sensors to improve GPS location tracking. Always-on position tracking When used with a GPS or GNSS module, the BHI160BP enables users to take full advantage of pedestrian position tracking with up to 80% saving in system power consu ...
Read more

›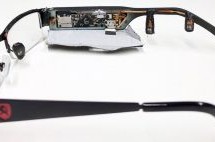 Medical conditions, specifically hypertension and heart problems require at-home blood pressure monitoring devices, and if you have frequent high blood pressure, you may need to monitor your blood pressure constantly. The use of devices like blood pressure inflatable cuffs can be inconvenient and strenuous, but this could change. With the new Microsoft Glabella project glasses you can continuously monitor y ...
Read more

›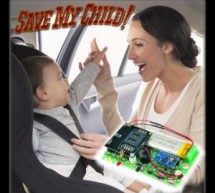 It is installed in cars, and thanks to a detector placed on the child seat, it warns us – via SMS or phone call – if we get away without bringing the child with us. Among the most saddening (and at any rate, infrequent) accidents in the news, there are those of parents that – because of briskness, health problems or lack of attention – get out of the car and "forget" their kids on the child seat, in a hot o ...
Read more

›
A Tachometer is a device which measures the speed of a rotating object like an electric motor or a crank shaft of a vehicle engine. Speed of an electric motor is determined by the number of revolutions made by the motor in one minute. In other words, speed is measured in RPM (Revolutions per Minute). Here, in this project, we designed a simple Non – Contact or Contactless Digital Tachometer using 8051 Micro ...
Read more

›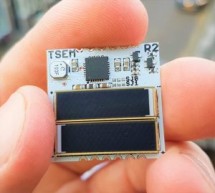 Description This is a 1x1 inch PCB module with two tiny solar cells, a highly efficient Li-Ion battery charger and with two regulated outputs (3.3V and 1.8V). It harvests enough power from indoor light to power a simple BLE or LoRa sensor. The board has castellated vias so it can be surface mount soldered onto a mother PCB as well as soldered onto 0.1" headers to be used in a bread board. Based on TSEM I de ...
Read more

›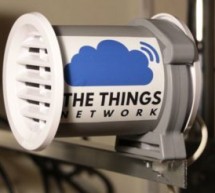 Two PCBs from earlier projects were used in this project: LoRa breakout board Sensor PCB with Si7013 humidity sensor from multisensor LoRa project … and particle sensor. Particle sensors could be cheap and easy to use. Disadvantage of lowest cost PM sensors is lack of "calibration". The best method to measure particle content dispensed in the air is to collect the air sample and analyse it off-line in the l ...
Read more

›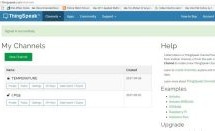 In this post we will learn IOT based temperature data logger using esp8266 and pic microcontroller: The project ESP8266 Temperature Logger using PIC16F887 is build up using PIC16F887 microcontroller (MCU), ESP8266 WiFi module and a ThingSpeak API. Previously, we posted Arduino and ESP8266 based webserver and this project is somehow similar. IOT Based Temperature data logger using esp8266 and pic microcontro ...
Read more

›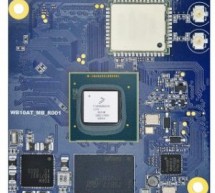 Earlier this month, Google released Android Things 1.0 and announced many consumer products that will ship in the coming months based on the stripped-down, IoT-oriented Android variant. Google uncovered four ARM-based production boards for Android Things 1.0: Innocomm's i.MX8M based on WB10-AT, Intrinsyc's Open-Q 212A and Open-Q 624A, based on the Snapdragon 212 and 634, respectively, and the MediaTek MT851 ...
Read more

›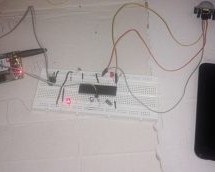 In this project, we are going to develop a PIR sensor and GSM based home security system. This project is developed using 8051 microcontroller. It can be used to detect any intrusion in houses and offices and send the alerts on cell phones. Let us know how to develop this system, step by step. Required Components 8051 GSM Module PIR Sensor Module LM7805 Bread Board LED 1K resistor 10K resistor 1000uf capaci ...
Read more

›