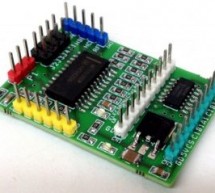 The board shown here is a breakout board for MC33035 brushless motor controller. It requires an output buffer IPM module or Mosfets to complete the closed loop brushless motor driver. MC33035 IC is the heart of the project; the project provides 6 PWM pulses as well 6 Inverse pulses outputs. On board Jumpers helps to change the Direction, Enable, Brake, and 60/120 phasing Header connector provided to connect ...
Read more

›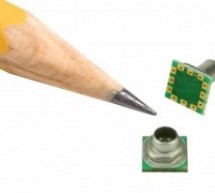 It can be relatively easy to introduce a board mount pressure sensor to the market. In fact, over the last few years, several companies have introduced low-performance, unamplified sensors to address high volume opportunities. However, modern applications demand so much more than a cheap low-performance sensor. Design cycles don't allow for designers to do all of the extra work needed to make a useful measu ...
Read more

›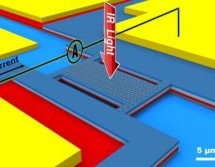 Now you can use your smartphone to check how clean the air is, measure the freshness of food or even the level of your blood sugar. This has never been so easy. All credit goes to the new spectrometer sensor which is developed at the Eindhoven University of Technology and can be easily attached to a mobile phone. The little sensor is just as precise as the normal tabletop models used in scientific labs. The ...
Read more

›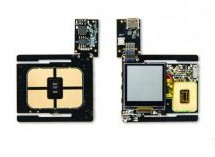 Silicon Labs has introduced a family of optical biometric sensors providing advanced heart rate monitoring (HRM) by transcutaneous optical measurements, along with electrocardiogram (ECG) capabilities, for a range of wearable fitness and wellness products. Si117x sensor modules combine ultra-low power, high sensitivity and integration, for smart watches and wrist-based, patch-type and other wearables requir ...
Read more

›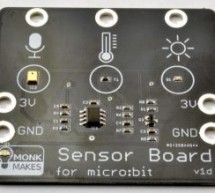 The MonkMakes Sensor Board for micro:bit allows you to sense sound level, temperature and light level. Features 3V and GND connections can be made from either side and allow you to power a second board such as the MonkMakes Relay Board or MonkMakes Speaker. LED 'power on' indicator Reverse polarity protection All three sensors are analog and can be connected to pins P0, P1 and P2 using alligator clips. Gett ...
Read more

›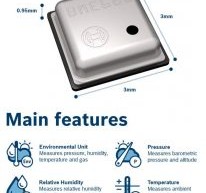 BME680 BME680 is an integrated environmental sensor developed specifically for mobile applications and wearables where size and low power consumption are key requirements. Expanding Bosch Sensortec's existing family of environmental sensors, the BME680 integrates for the first time high-linearity and high-accuracy gas, pressure, humidity and temperature sensors. It consists of an 8-pin metal-lid 3.0 x 3.0 x ...
Read more

›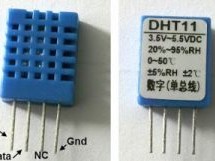 PIC16F877A + DHT11 (RHT01) Proteus simulation This topic shows how to interface DHT11 (RHT01) digital relative humidity and temperature sensor with PIC16F877A microcontroller, and how to simulate this interfacing using Proteus. Note that for the simulation Proteus version should be 8.1 or higher. With these versions there is no need to install Proteus DHT11 library, it is included with the software, so don' ...
Read more

›
Interfacing PIC16F877A with DHT22(AM2302-RHT03) digital humidity and temperature sensor This topic shows how to interface PIC16F877A microcontroller with DHT22 sensor with hardware circuit. Related topic: The following topic shows PIC16F877A microcontroller and DHT22 Proteus simulation and some details about this sensor. PIC16F877A and DHT22(AM2302, RHT03) sensor Proteus simulation Interfacing PIC16F877A wi ...
Read more

›
Sensored BLDC motor control using PIC16F877A - CCS PIC C compiler This topic shows an easy way to drive a Cd-Rom sensored brushless DC motor (BLDC motor) using PIC16F877A microcontroller with CCS PIC C code. This motor is three phase motor, it has three stator phases that are excited two at a time to create arotating electric field. This method is fairly easy to implement, but to prevent the permanent magne ...
Read more

›
Omron Electronic Components believes it has the world's smallest class size seismic sensor, specifically designed to trigger the shutdown of potentially hazardous or easily damaged systems in the event of an earthquake. Specifically designed for the growing number of autonomous IoT systems, the Omron D7S provides high precision measurement of spectral intensity, allowing it to reject impulse vibration noise ...
Read more

›