Environmental conditions have a major impact on our well-being, comfort, and productivity. Sensirion's sensor solutions provide detailed and reliable data on key environmental parameters such as humidity, temperature, volatile organic compounds (VOCs), particulate matter (PM2.5), and CO2. Environmental Sensing opens up new possibilities to create smart ...
Read more

›
Engineers at the University of Bristol have developed a three terminal pico-power chip that can cut standby drain in sensor nodes – even compared with today's low-power microcontrollers. It does this by replacing the low duty-cycle sleep-wake-sleep pattern used on MCU-based sensor monitors, with 'off'. A voltage detector powered by the sensor – there is no other power source –  starts the processor when the ...
Read more

›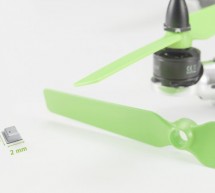 The BMP380 is aimed at the growing markets of gaming, sports and health management, as well as indoor and outdoor navigation. By measuring barometric pressure, the sensor enables drones, smartphones, tablets, wearables and other mobile devices to accurately determine altitude changes, in both indoor and outdoor environments. Wide range of applications This new BMP380 sensor offers outstanding design flexibi ...
Read more

›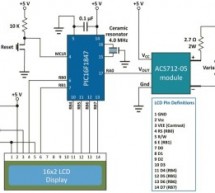 In the first part of this discussion, the features of ACS712 device were briefly discussed. Now we will use that theory to implement the ACS712 sensor to make a simple DC current meter. The analog output voltage from the sensor is measured through an ADC channel of the PIC16F1847 microcontroller. A voltage to current conversion equation will be derived and implemented in the firmware of the PIC microcontrol ...
Read more

›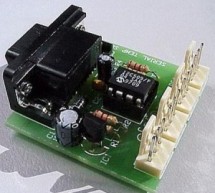 Introduction Just a handful of components builds an 8-pin microcontroller based circuit for temperature logging via a serial port; small, fast, and acceptably accurate. Features provides real-time data to your computer via serial port, interfaces up to four DS1820 temperature sensors, absolute accuracy near 0.5 degrees celcius (as per DS1820 specifications), relative accuracy near 0.01 degrees celcius, spea ...
Read more

›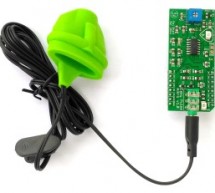 Easy Pulse mikro is a new addition to our Easy Pulse Sensor series. The word mikro signifies that it's an add-on board in mikroBus form factor, which enables easy integration with mikroElektronika's numerous development boards. Similar to our original Easy Pulse V1.1 and Easy Pulse Plugin, it also operates on the principle of transmittance photoplethysmography applied to a fingertip using infrared sensors. ...
Read more

›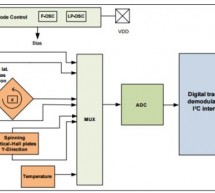 Infineon will have engineering samples of a 3D magnetic sensor in July. Called TLV493D-A1B6 performs magnetic field detection in x, y, and z direction allowing the sensor to measure 3D linear and rotation movements. The digital I²C interface enables bidirectional communication between sensor and microcontroller.The sensor is for consumer and industrial applications that require 3D measurements or angular me ...
Read more

›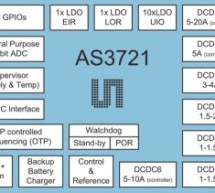 Description The AS3721 is a compact System PMU supporting up to 20 high current rails. The device offers advanced power management functions. All necessary ICs and peripherals in a battery powered mobilde device are supplied by the AS3721. It features 4 DCDC buck converters as well as 12 low noise LDOs. The different regulated supply voltages are programmable via the serial control interface. 3-4MHz operati ...
Read more

›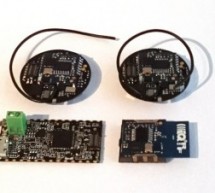 Internet of My Own Things Intelligence without ambition is a bird without wings. –Salvador Dali The Internet of Things has a different meaning for different people. For some, it means monitoring room temperatures from a mobile phone, whereas for other, it is controlling garden lighting from a laptop computer. For sports-minded people, it might mean logging their heart rate in real-time to a cloud service. I ...
Read more

›
The L3GD20H is a low-power three-axis angular rate sensor. It includes a sensing element and an IC interface able to provide the measured angular rate to the external world through digital interface (I2C/SPI). The sensing element is manufactured using a dedicated micromachining process developed by ST to produce inertial sensors and actuators on silicon wafers. The IC interface is manufactured using a CMOS ...
Read more

›