ISD2560 to directly control the PIC16F84A, audio recordings and multiple block will be able to play. LSI can be driven directly speakers also, in view of the lack of volume, only added to the... Electronics Projects,ISD2560 Voice Recording Playback Project PIC16F84 Controlled "ccs c examples, microchip projects, microcontroller projects, pic16f84 projects, " ISD2560 to directly control the PIC16F84A, audio ...
Read more

›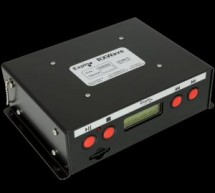 Making an audio player (.wav files) using PIC microcontroller is not complicated especially when the MCU has a PWM module. This topic shows how to build an audio player using PIC18F4550 microcontroller where the the file is stored in an SD card with FAT16 or FAT32 file system. In this project I used a wave file with sample rate of 16000 Hz and 2 channels (stereo). The file I used originally it was an MP3 fi ...
Read more

›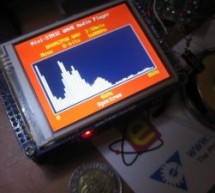 This small project shows how to make a simple wave audio player using PIC16F887 microcontroller and SD card. The WAV audio file used in this project is 8000 Hz, 8-bit stereo (2 channels). Hardware Required: PIC16F887 microcontroller SD card (formatted with FAT16 or FAT32 file system) ASM1117 3.3 voltage regulator Audio amplifier (ex: PC speaker, LM386 ......) Speaker 20 MHz crystal oscillator 2 x 22p ...
Read more

›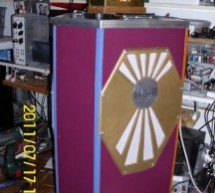 This post describes the design and construction of a 3-phase loudspeaker intended for Leslie Speaker emulation. The unit is intended to be driven by a 3-channel audio amplifier The Brute, which in turn is controlled by LEMS, a micro-controller based control system, the construction of which both are described in companion posts. Companion posts are as follows: The Brute: A 3-channel Audio Amplifier For Lesl ...
Read more

›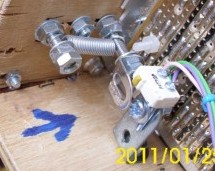 Connections The following table documents the connecting leads and molex pin-header numbers tying the various interfaces together. Header Pin no. Signal/Function Direction Header Pin no. Signal/Function Chord Controller-SV1 1 RD7 ——> Matrix Decoder-SV4 1 Chord Sel. C Chord Controller-SV1 2 RD6 ——> Matrix Decoder-SV4 2 Chord Sel. B Chord Controller-SV1 3 RD5 ——> Matrix Decoder-SV4 3 Chord Sel. A Cho ...
Read more

›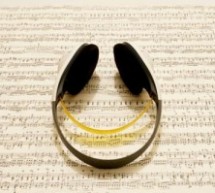 This project uses a microcontroller to drive a speaker and play one of two songs: Yakety Sax (the chase song from the Benny Hill Show) and Entrance of the Gladiators (the clown juggling unicycle song). The tunes are stored as a series of distinct notes.  The frequency and duration of each a note is sent to a function.  A square wave is generated based on the inputs.  The nice thing about this is it can be c ...
Read more

›
BTc "Binary Time constant" algorithm. A system to record and/or play sound in a bitstream format using just one digital output pin. This is a sound playback system for a PIC or any other microcontroller. It uses a clever encoding system to mathematically model the actual performance of the RC filter when the signal is encoded. This allows playback of good quality sound with the absolute minimum software and ...
Read more

›
Due to its simplicity (requires minimum external components) and high availability, LM386 is very popular among hobbyists for use in low-voltage audio amplification applications. Most of the time a potentiometer is used at the input side of LM386 to provide a volume control in the output speaker. The potentiometer does not control the gain of the amplifier itself, but it creates a voltage divider network at ...
Read more

›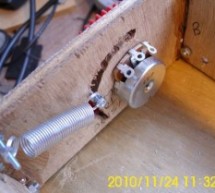 How chords are formed Before discussing the processor board and software, it is worth mentioning how the chords are composed. I have provided the table below which shows the installed chords together with the intervals/notes they are constructed from, and examples of each in the key of C major. Since the source-code is provided, and heavily commented, you can experiment, both with the actual chords installe ...
Read more

›
Every time I sit down to document one of my projects, I try to remember the occasions in the past when looking at the finished web page, I might say 'Well, I won't do that again!', because despite how many drafts I've gone through, there is always some aspect of the presentation that fails to measure up to my expectations. Then there's the question of boredom. I don't want all my project pages to look exact ...
Read more

›