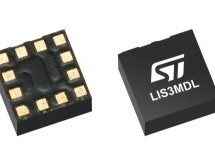 Brief Description The ZSSC3016 is a sensor signal conditioner (SSC) integrated circuit for high-accuracy amplification and analog-to-digital conversion of a differential input signal. Designed for high resolution altimeter module applications, the ZSSC3016 can perform offset, span, and 1st and 2nd order temperature compensation of the measured signal. Developed for correction of resistive bridge sensors, it ...
Read more

›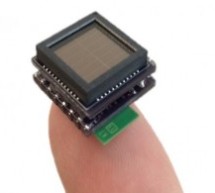 Intended to manage solar-powered wireless sensors for Internet of Things (IoT) applications, these parts are said to be the lowest-power, single-chip Energy Harvesting PMICs, and can be used with solar cells as small as 1 cm². Cypress offers a complete, battery-free energy harvesting solution that pairs the S6AE101A PMIC, the first device in the new family, with the EZ-BLE PRoC module for Bluetooth Low Ener ...
Read more

›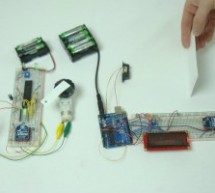 Last week we took a look at how you can wirelessly connect together two unrealted microcontrollers; an Arduino UNO and a PIC. The week before that we showed you how to build Motor Control via Distance Sensing. This week, let's combine the two project together to make a wireless IR proximity sensor that can control a motor's speed through a pair of XBee wireless modules. In this article, we will show you how ...
Read more

›
Put together a Arduino-based dust sensor over the weekend using the following components: Arduino Mega 2560 Shinyei PPD42NS dust sensor LCD Shield (16 x 2) The codes and wiring instructions for Arduino Mega 2560 and Shinyei PPD42NS is as follow. However, I did include Serial output so you can view the sampling results using Arduino IDE's Serial Monitor (9600 bauds). #include <LiquidCrystal.h> LiquidCr ...
Read more

›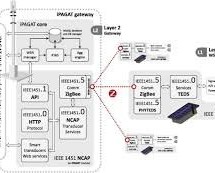 Description The MAX44005 integrates 7 sensors in one product: red, green, blue (RGB) sensors; an ambient light (clear) sensor; a temperature sensor; an ambient infrared sensor, and an infrared proximity sensor with an I²C interface. This highly integrated optical sensor includes a temperature sensor to improve reliability and performance. The IC computes all the light information with parallel data converte ...
Read more

›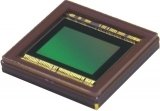 The Toshiba TCM5115CL is the latest addition to its sensor line-up for digital still cameras which offers high image quality using backside illumination technology (BSI) to improve sensitivity and imaging performance. The TCM5115CL is a 1/2.3-inch CMOS image sensor with an imaging pixel array of 5216 (H) × 3920 (V). Use of the CMOS process enables low power consumption and high-speed operations. The TCM5115 ...
Read more

›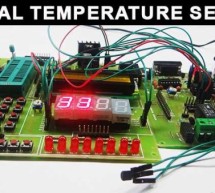 Temperature sensors are widely used in electronic equipments to display the temperature. You can see the digital clock displaying the room temperature value. It is due to the temperature sensor embedded in it. Generally, temperature value is analog. It is converted to digital value and then it is displayed. This article describes the same converting analog value to a digital value. Digital Temperature Senso ...
Read more

›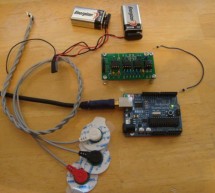 Measuring muscle activation via electric potential, referred to as electromyography (EMG) , has traditionally been used for medical research and diagnosis of neuromuscular disorders. However, with the advent of ever shrinking yet more powerful microcontrollers and integrated circuits, EMG circuits and sensors have found their way into prosthetics, robotics and other control systems. Yet, EMG systems remain ...
Read more

›
The tutorial aims at providing the necessary information for interfacing an analog type temperature sensor with a Microchip PIC Microcontroller. PIC (Peripheral Interface Controllers) was introduced in 1985. The PIC16F876A has 8K of Flash Program Memory, 368 bytes of Data Memory (RAM) and many other attractive features. Some features are ADC, USART, and 14 Interrupts all in 28 PDIP Package. The Analog tempe ...
Read more

›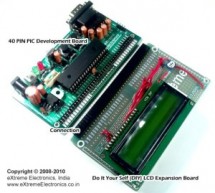 The are many cool sensors available now a days, ranging from IR distance sensor modules, accelerometers, humidity sensors, temperature sensors and many many more(gas sensors, alcohol sensor, motion sensors, touch screens). Many of these are analog in nature. That means they give a voltage output that varies directly (and linearly) with the sensed quantity. For example in LM35 temperature sensor, the output ...
Read more

›