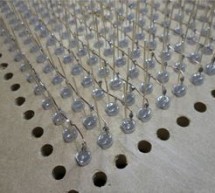 The PIC18f4550 microprocessor based pong game PIC18f4550 The first player to reach 20 points in the Pong Game wins the fireworks animation with leds. The PIC18f4550 works at 8MHz, the display is made up...Electronics Projects, 4 Player Pong Game PIC18f4550 "microchip projects, microcontroller projects, " The PIC18f4550 microprocessor based pong game PIC18f4550 The first player to reach 20 points in the Pong ...
Read more

›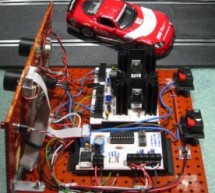 Overview I developed this after my nephews got a Scalextric Sport slot car racing set for Christmas.  The set included a lap timer and counter but one thing that was missing was a way to start a race.  Having someone say "3-2-1-Go" wasn't really doing the job, especially as it was easy to go just after "1" and before "Go"  This works in a similar way to the lights used in F1 motor racing with five lights il ...
Read more

›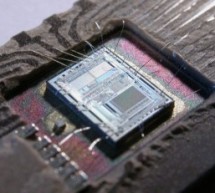 Hello all and welcome to my second Christmas related project. Have you ever received a really boring Christmas card? Have you ever sat there and thought to yourself "If only there were a little video game on this card that I could play..." Well ponder no more because that card is here! This instructable will show you how to make your very own retro video game Christmas card which can be made for less than $ ...
Read more

›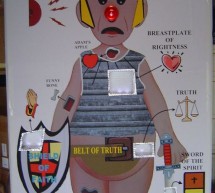 Life Size Operation Game As a child I loved the Milton Bradley Operation game, the buzzer always scared me when it went off, but it was fun. The object of the Operation game is to remove a body part with out touching the tweezers to the metal sides that surround the object for removal. If you touch any metal sides you make his nose light up and a buzzer will sound and startle you. This year the Church I att ...
Read more

›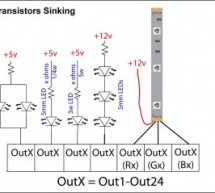 24 Channel USB Connected LED Controller, upto 1A per Channel This device is designed to be a versatile high-current LED controller, with the ability to sink or/and source currents up to 1A per channel with dissipation of up to 2.5w per channel. The various jumpers and transistor placement allow the device to control many different types of LED configurations with LED voltages of up to 36v. Easily controls 5 ...
Read more

›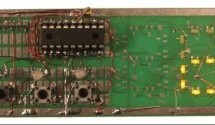 This project has been adapted from an experiment by John Ridley Stroop, who published his work in 1935. Basically it is a "trick." It is a trick in that you are required to answer a question at a "second level of thinking." In our test we have three tri-coloured LEDs and below each is a push-button. When a LED illuminates, your immediate response is to push the button below the LED. But this is not the requ ...
Read more

›
Here is a nice little project for a rainy weekend, all this can be accomplished over a weekend and for under USD 15. This page has gone through several rewrites, mainly to get rid of my 'rant mode' writing, but it seems I just need to write it out of myself. Feel free to skip the first part. For references purposes and convenience I've put all the useful links here at the top of the page: Schematics SDCC - ...
Read more

›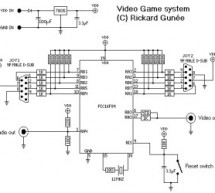 Introduction I have made the game pong using a pic 16F84 running @ 12MHz. The game Pong was the world's first video game in the early 70's, this is a modern version of it, made with a little bit less hardware than the original version. In my version, the video signal is generated in software. The only hardware used for the video generation is two resistors forming a 2-bit DA converter. Usually the video sig ...
Read more

›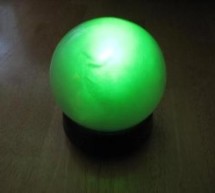 This was a fun little project I put together in a few hours for a homemade-themed gift exchange this Christmas.  I had on-hand a "Full Color LED" from Radio Shack (part 276-0028) which caught my eye on my last visit there. The LED has a common anode and three cathodes, one for each of the three primary colors: red, blue and green.  By changing the duty cycle (the fraction of time the pin is low) on each of ...
Read more

›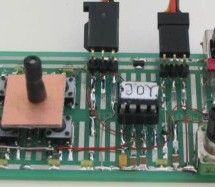 This project controls two servo motors - both clockwise and anticlockwise and has variable speed. You can use the Joy Stick to "pan and tilt" a remote camera or provide "left-right-up-down" action for a crane or an animation on your model layout. The project also tests servo motors. The CIRCUIT The circuit is fairly simple. The input from the Joy Stick has been separated into two sections to make detection ...
Read more

›