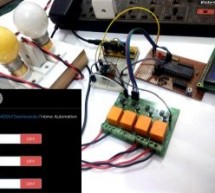 Home Automation has always been inspiring projects for most of us. Toggling an AC load from the comfort of our chairs or bed of any room without reaching for the switch in another room sounds cool doesn't it!!. And now in the era of IoT, thanks to the ESP8266 module which made it easy to control anything from anywhere in the world. In this IoT based project, we will use Adafuit IO to control Home appliaces ...
Read more

›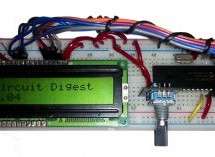 A Rotary encoder is an input device which helps the user to interact with a system. It looks more like a Radio potentiometer but it outputs a train of pulses which makes its application unique. When the knob of the Encoder is rotated it rotates in form of small steps which helps it to be used for stepper/Servo motor controlling, navigating through a sequence of the menu and Increasing/decreasing the value o ...
Read more

›
From the assembly line of automobile manufacturing industries to the telesurgery robots in space, Robotic Arms are to be found everywhere. The mechanisms of these robots are similar to a human which can be programmed for similar function and increased capabilities. They can be used to perform repeated actions faster and accurate than humans or can be used in harsh environments without risking human life. We ...
Read more

›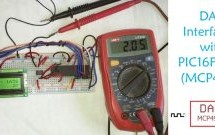 Digital and Analog is an integral part of Electronics. Most of the devices have both ADC as well as DAC and they are used when there is a need of converting signals either from analog to digital or digital to analog. Also the real world signals like sound and light are analog in the nature, so whenever these real world signals have to be used, the digital signals have to be converted to analog, for example ...
Read more

›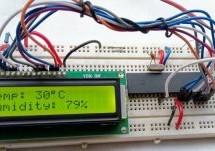 Temperature and Humidity measurement is often useful in many applications like Home Automation, Environment Monitoring, Weather station, etc. The most popularly used Temperature sensor next to LM35 is the DHT11, we have previously built many DHT11 Projects by interfacing it with Arduino, with Raspberry Pi and many other development boards. In this article, we will learn how to interface this DHT11 with PIC1 ...
Read more

›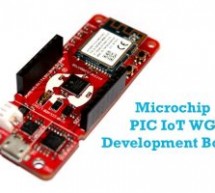 The three main parameters to consider while developing a portable IoT device would be Low Power Consumption, Wireless Connectivity, and Security. With exactly these three in mind, Microchip has launched a new development board called the PIC IoT WG. The board is powered by a 16-bit PIC microcontroller with ATWINC Wi-Fi module and many more interesting things. In this article, we will learn more about this b ...
Read more

›
MQ series Gas sensors are very common types of sensors used in Gas Detectors to detect or measure certain types of Gases. These sensors are widely used in all Gas related devices like from simple Smoke Detectors to Industrial Air Quality Monitors. We have already used these MQ gas sensors with Arduino to measure some harmful gases like Ammonia. In this article, we will learn how to use these gas sensors wit ...
Read more

›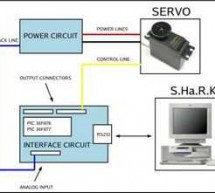 Servo motor control unit to control two's. While the other one circuit pic16F877 16f876 circuits based on the communication with the computer via RS232 serial port is doing. Kazırl backed by Assembly PCB software and schema files are made ​​with eagle. Servo interface circuit can translate the servo commands, sent through serial connection, to the servo control signal. Using a microcontroller (PIC micro) to ...
Read more

›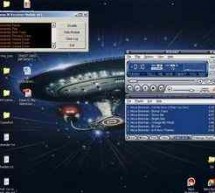 Winamp can be used to control a variety of programs with some ready-made controls, but these controls are difficult to find compatible IR control circuit and control the problem disappears. IR transmitter circuit 16f627 microcontroller is based on the 6 button control receiver circuit MAX232 and IRM8061 doing eye catching and consists of a few passive components. The eye catching enough to connect the diffe ...
Read more

›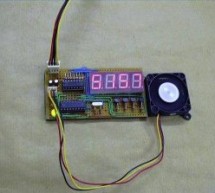 RPM measurement circuit PIC16F627 microcontroller based on the speed of the fan is displaying on the display. Software in assembly language prepared. PICMicro Project. measure the speed of the CPU's fan and display it on an application in Windows or you can simply go to the BIOS Menu when the computer resets and read the fan speed directly from there. measuring/test CPU Cooler Fans independent of the comput ...
Read more

›