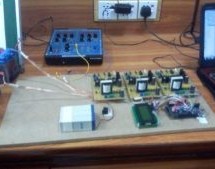 Design of multiple input charge controller is an efficient voltage conversion system for multiple inputs and combine output. Objective is designing of a system to extract multiple resources without mixing them with each other. Firstly it is Designed and Simulated in software like Proteus, MATLAB, code-Vision, Micro-C and then finally demonstrated in hardware form. This will include the design of a charge co ...
Read more

›
In this modern world, Analog Electronics devices are becoming less popular and digital electronics components are becoming more advanced and popular day by day. Home devices control system is also an example of modernized digital world. People are using cellular mobile phone network to communicate each other. GSM modules are basic elements of these phone networks. GSM stand for global system of mobile commu ...
Read more

›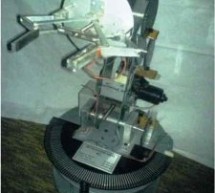 The purpose of the HUMANOID robotic ARM project is to implement the position control and vision control on the robotic arm. The proficiency and precision of the robots in each field of work e.g. VLSI chip design and fabrication in the industry, working at high temperature in modern steel industries doing a hectic job all the time is well known. The "Vision Control" is implemented using the webcam as an imag ...
Read more

›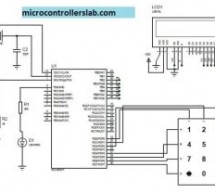 Electronic lock using pic microcontroller and keypad. In this article, you will learn how to design electronic lock using pic16f877a microcontroller based embedded system? What are its applications? How to write its program? How to use it in any project? It is very useful for mechatronics engineering students. What is a microcontroller based electronic lock? This project used a password to open any lock. It ...
Read more

›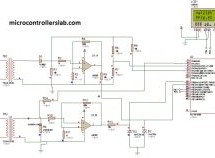 Digital multimeter circuit using pic microcontroller. Hi everyone, I was busy with my routine, therefore I was not able to write anything from last three to four months. But from now I will writing technical articles on daily basis. today I am going to share a project with you about Digital multimeter circuit and design using pic microcontroller. Digital multimeter measures AC voltage, AC current, frequency ...
Read more

›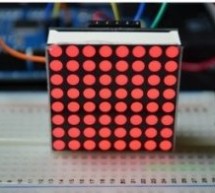 What is LED matrix? Led matrix is a dot matrix of large display, low resolution value and is useful for both industrial or commercial displays as well as for hobbyist human interface machines. In contains a 2-D diode matrix which have the cathode joined in rows and anode in columns. In this LED matrix each can be control individually by controlling the electricity through each pair of columns or rows diodes ...
Read more

›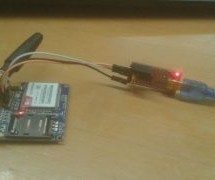 Receive sms gsm module using pic microcontroller, In this article you will learn how to receive sms using gsm and pic microcontroller. I have already posted many articles on gsm and gsm module interfacing with pic microcontoller. Many users have asked me to post article on how to receive sms using gsm with pic microcontroller. First of all to use gsm module like SIM900A, SIM900B or many other versions avail ...
Read more

›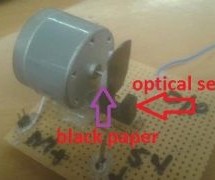 Contactless tachometer using pic microcontroller: Contactless digital tachometer project is designed to measure speed of dc motor using PIC18F46K22 microcontroller. As we already posted an articles on how to control speed of dc motor using pic microcontroller. But to measure speed of dc motor, we have to measure motors revolutions per minutes. There are many digital tachometers available in market. But all ...
Read more

›
Password based circuit breaker project: Microcontrollers are an extremely versatile tool with thousands of applications, many of which have helped meet our daily needs and save time, money and most importantly, labor or work power. However, when we designed this project our aim was different than to exploit these advantages. We aimed to use the microcontroller to not only solve one of the major problems in ...
Read more

›
Bluetooth Controlled Robot: This project is used to control robot motion using Bluetooth and android application. User send control commands from android app to Bluetooth which is connected with pic microcontroller. Microcontroller receives commands from Bluetooth and take respective actions to drive two motor. These two motors are connected with microcontroller through motor driver integrated circuit calle ...
Read more

›