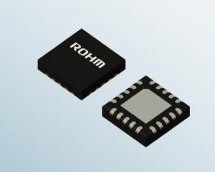 Ultra-compact high reliability design eliminates heat generation, improving safety and energy savings in industrial equipment23 ROHM has recently announced the availability of the industry's smallest contactless current sensor, the BM14270MUV-LB. It achieves minimum power loss (no heat generation) in an ultra-compact size, making it ideal for industrial equipment and consumer devices that detect operating c ...
Read more

›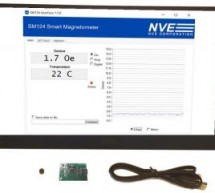 NVE Corporation announced the new SM124-10E Smart Magnetometer. The new sensor combines a Giant Magnetoresistance (GMR) sensor element with elegant digital signal processing. The versatile product can be used for current or proximity measurements. Unlike awkward, old-fashioned Hall-effect sensors, GMR is sensitive in-plane for optimal current sensing and easy mechanical interfaces. A Slick, Elegant Data Str ...
Read more

›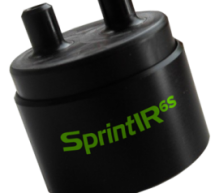 Gas Sensing Solutions (GSS) Ltd is a designer and manufacturer of low power, high speed Non-Dispersive Infrared (NDIR) carbon dioxide gas sensors. Recently, it has claimed a new speed record for its SprintIR6S NDIR CO2 sensor. The new sensor comes with response rates that had never been reached before by any other NDIR CO2 sensors. It can take up to 20 readings per second, and has a six-times faster respons ...
Read more

›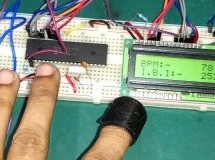 Heart Beat rate is most important parameter in monitoring any person's health. In the modern era of wearable devices, there are lot of devices which can measure heartbeat, blood pressure, footsteps, calories burnt and lot of other things. These devices has pulse sensor inside them to sense the pulse rate. Today, we will also use a pulse sensor with PIC Microcontroller to count heart beat per minute and the ...
Read more

›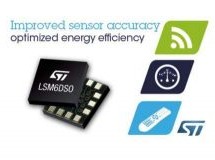 The LSM6DSO is a system-in-package featuring a 3D digital accelerometer and a 3D digital gyroscope boosting performance at 0.55 mA in high-performance mode and enabling always-on low-power features for an optimal motion experience for the consumer. The LSM6DSO supports main OS requirements, offering real, virtual and batch sensors with 9 kbytes for dynamic data batching. ST's family of MEMS sensor modules l ...
Read more

›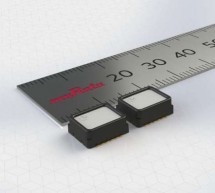 Murata has announced a new 3-axis inclination sensor with a tilt angle output and digital SPI interface. The high performance SCL3300 series of devices will be used in a variety of demanding applications including levelling, tilt sensing, machine control and structural health monitoring. Based on Murata's proven 3D-MEMS sensing technology, the SCL3300-D01 is a 3-axis (XYZ) inclinometer with four user select ...
Read more

›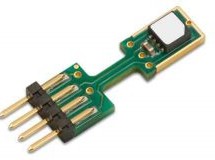 Sensirion, the expert in environmental sensing, presents the new pin-type relative humidity sensor SHT85 for easy replaceability in a wide range of applications. The digital humidity sensor SHT85 is Sensirion's best-in-class humidity sensor with pin-type connector for easy integration and replacement. It builds on a highly accurate and long-term stable SHT3x sensor that is at the heart of Sensirion's new hu ...
Read more

›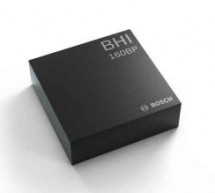 Reutlingen/Munich, Germany – At electronica Munich, Bosch Sensortec announces the BHI160BP, the industry's first Position Tracking Smart Sensor that utilizes integrated inertial sensors to improve GPS location tracking. Always-on position tracking When used with a GPS or GNSS module, the BHI160BP enables users to take full advantage of pedestrian position tracking with up to 80% saving in system power consu ...
Read more

›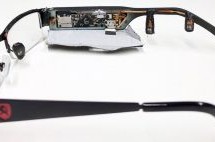 Medical conditions, specifically hypertension and heart problems require at-home blood pressure monitoring devices, and if you have frequent high blood pressure, you may need to monitor your blood pressure constantly. The use of devices like blood pressure inflatable cuffs can be inconvenient and strenuous, but this could change. With the new Microsoft Glabella project glasses you can continuously monitor y ...
Read more

›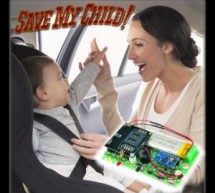 It is installed in cars, and thanks to a detector placed on the child seat, it warns us – via SMS or phone call – if we get away without bringing the child with us. Among the most saddening (and at any rate, infrequent) accidents in the news, there are those of parents that – because of briskness, health problems or lack of attention – get out of the car and "forget" their kids on the child seat, in a hot o ...
Read more

›