It's a Microcontroller Based DIY Electronics Project. Named Wireless RF Module Using PIC Microcontroller. The RF module is a small electronic circuit used to transmit, receive, or transceive radio waves on one of a number of carrier frequencies. RF modules are widely used in consumer applications such as garage door openers, wireless alarm systems, industrial remote controls, smart sensor applications, weather monitoring system, RFID, wireless mouse technology and wireless home automation systems. They are often used instead of infrared remote controls as they have the advantage of not requiring line-of-sight operation. For a Complete Stack that I've Created Related To This Project (Include Link To Project Report, Presentation, Images & All Other Important Stuff) Could Be Easily Accessed in this instructable.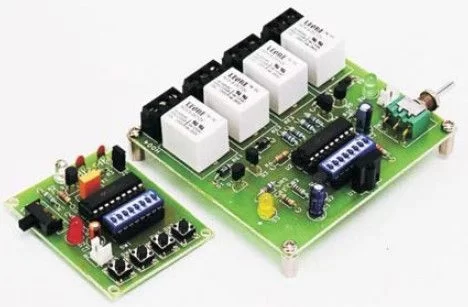 Created By: Abhi Sharma
Step 1: Video-1 Brief Introduction & Configuration Of Wireless RF Module.
In This Section I'll Embed Two Video Related To Wireless RF Module Project. It's a Complete But Brief Introduction To a Working Project.

For more detail: Wireless Radio Frequency Module Using PIC Microcontroller