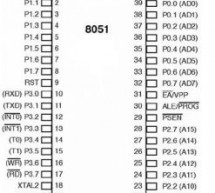 How to use input output ports 8051 microcontroller. 8051 microcontroller has 40 pins comprising of four I/O ports. 8 pins are used for specific purposes and 32 pins are used as input/output pins to connect the microcontroller with the peripheral devices. Each of PORT is 8-bit, which can be configured as input or output port. In this article we will learn how to use I/O ports of 8051 microcontroller so that ...
Read more

›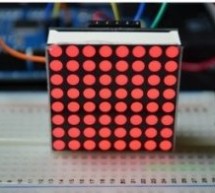 What is LED matrix? Led matrix is a dot matrix of large display, low resolution value and is useful for both industrial or commercial displays as well as for hobbyist human interface machines. In contains a 2-D diode matrix which have the cathode joined in rows and anode in columns. In this LED matrix each can be control individually by controlling the electricity through each pair of columns or rows diodes ...
Read more

›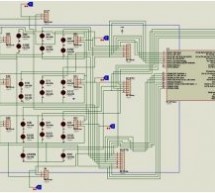 parking management system, we aim to create a smart parking system which will not only calculate the total capacity for cars in the parking area but will also direct the cars to an empty spot where they can park their cars in an orderly fashion. This parking management system will require at least 6-8 proximity sensors to detect the presence or absence of a car and also to detect if a car has entered the pa ...
Read more

›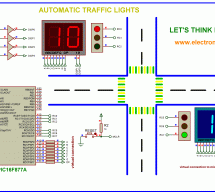 The objective of this project is to design a traffic light control system. This traffic light controller is used at the intersection that consists of a main road and two side roads. A four way traffic light control system with count down timers is to be designed and constructed. The system is to be developed with the PIC16f877A chip being the microcontroller that is programmed to do the task of controlling. ...
Read more

›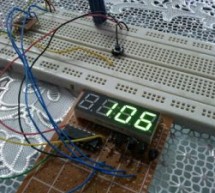 The easiest way to interface 7-segment display with PIC12F1822 microcontroller is to add a serial-in parallel-out shift register. The adding of the shift register minimizes the number of pins used by the 7-segment display. This topic shows how to make a 3-digit digital counter with multiplexing and 74HC164 shift register using PIC16F877A and CCS PIC C compiler. Interfacing PIC12F1822 with 7-segment display  ...
Read more

›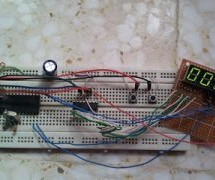 There are many topics in this blog talking about the 7-segment display and how to interface it with different types of PIC microcontrollers. One of these topics shows how to interface PIC16F877A with a multiplexed 4-digit 7-segment display with the shift register 74HC164N. There are many topics in this blog talking about the 7-segment display and how to interface it with different types of PIC microcontroll ...
Read more

›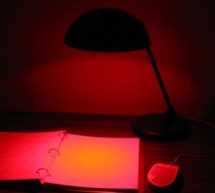 When doing astronomy observing at night preserving night vision is critical. This requires using the minimum amount of light that makes the sky charts readable. What is this minimum level depends on how dark are your surroundings, how much time you have spent in darkness, how well your eyes adapt for night vision, what type of charts are you using, what object are you observing, and so on. My old astronomy ...
Read more

›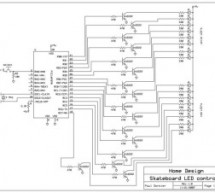 What do you get when an Electrical Engineer builds a Skateboard from scratch for a 13 year old's Christmas present? You get a skateboard with eight white LEDs (headlights), eight red LEDs (tailights) all controlled via PIC microntroller! And I might add, one very happy 13 year old, well as happy as a 13 year old can be. Following is how I modified a skateboard kit (from ROAROCKIT.COM), added LEDs to the fro ...
Read more

›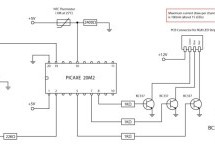 Combining Coffee and Electronics – An Idea for a Project Having played around with fixed function logic ICs, such as the Johnson counter used in the Spindicator project, I was keen to move on and experiment with programmable microcontrollers. I decided to obtain and play with some PICAXE chips, as they looked like they would provide an easy introduction to using microcontrollers. Soon enough I was flashing ...
Read more

›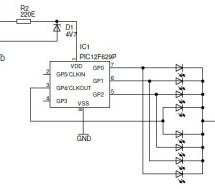 This knight rider light computer is a successor of my first version of the Knight Rider. This version is much smaller and justifies the use of a microcontroller. The project is based on the PIC 12F629 microcontroller. The hardware part Unlike my previous project this light computer is build around the PIC12F629: a microcontroller with only 8 pins. It is shipped in a DIL-8 housing. An external clock is not n ...
Read more

›