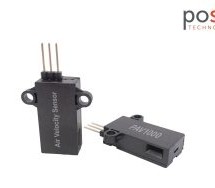 Posifa Technologies today announced its new PAV1000 series of air velocity sensors for data center thermal management and HVAC applications such as filter monitoring . Measuring air velocity at 7 m/s (PAV1005V) and 15 m/s (PAV1015V), the devices offer extremely fast response times of 125 ms typical in a compact, robust package. The PAV1000 series was designed as an economical, high-performance air velocity ...
Read more

›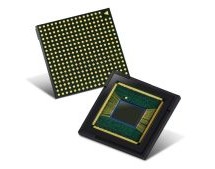 Samsung has expanded its 0.8μm pixel image sensor lineup with the 64-megapixel Isocell Bright GW1 and the 48Mp Isocell Bright GM2. Isocell Bright GW1 is a 64Mp image sensor that features the highest resolution in Samsung's 0.8μm-pixel image sensor lineup. With pixel-merging Tetracell technology and remosaic algorithm, GW1 can produce bright 16Mp images in low-light environments and highly-detailed 64Mp shot ...
Read more

›
Once again, Sensirion trailblazes innovation in environmental sensing to create healthier and more productive environments for people. At this year's Sensor+Test 2019 in Nuremberg and SensorsExpo 2019 in San José, the expert in environmental sensing, Sensirion, is announcing the SCD40 – the first miniaturized CO2and RH/T sensor that fits in a space of just one cubic centimeter. This disruptive innovation is ...
Read more

›
u-blox (SIX:UBXN), a global provider of leading positioning and wireless communication technologies, has announced the u‑blox ZED-F9K high precision multi-band GNSS (Global Navigation Satellite System) module with built-in inertial sensors. The module combines the latest generation of GNSS receiver technology, signal processing algorithms, and correction services to deliver down to decimeter-level accuracy ...
Read more

›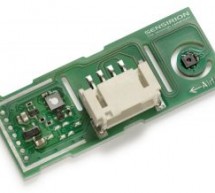 The solution for gas, humidity and temperature sensing remotely from the main control board is now available worldwide through Sensirion's distribution network. Sensirion, the expert in environmental sensing, now offers a multi-gas, humidity and temperature module, the SVM30. The module facilitates product development and sensor integration while at the same time offering great flexibility for product desig ...
Read more

›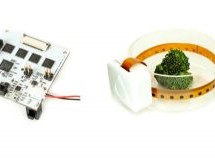 Spectra brings open source biomedical imaging into the open with a development kit that is both safe and easy to use. It allows hackers and scientists to experiment with one of the technologies used in medical imaging — electrical impedance tomography (EIT). For the first time, anyone who wants to explore the fascinating world of medical physics can do so from their own home, without a multimillion-dollar C ...
Read more

›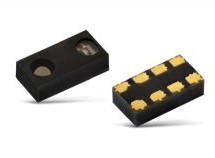 Features Filtron™ technology; three-in-one design combines IR emitter, photo detectors, signal processing IC, 16-bit ADC    Vishay's new VCNL4040 fully integrated proximity and ambient light sensor is now available from TTI, Inc., a world leading specialist distributor of electronic components. Featuring Filtron™ technology, the VCNL4040 combines an IR emitter, photo detectors for proximity and ambient ligh ...
Read more

›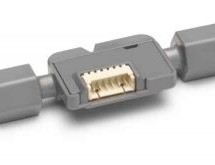 The SLF3S-1300F liquid flow sensor is based on Sensirion's proven CMOSens® Technology and optimizes costs by simplifying the design without sacrificing the easy fluidic, electrical and mechanical connections. The straight and unobstructed flow channel has no moving parts; inert wetted materials provide outstanding chemical resistance and excellent media compatibility. In measuring flow rates up to 40 ml/min ...
Read more

›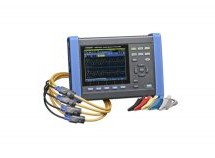 The Hioki PQ3198 portable power analyzer is a best in class power measuring instrument for single to three-phase lines, offering a high degree of precision and accuracy. Verify power problems in accordance with IEC61000-4-30 Class A. Saelig Company, Inc. has introduced the Hioki PQ3198 Power Quality Analyzer, which can conveniently be used for assessing power usage as well as for investigating power supply ...
Read more

›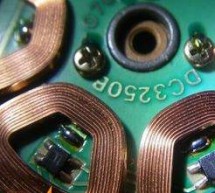 Hall Effect Sensor for me an alien element, but especially microcontrollers people dealing with a lot of for the project may be used in one of the materials in the sample application pic16f876 based... Electronics Projects, Example Hall Effect Sensor PIC16F876 Tachometer Circuit "microchip projects, microcontroller projects, pic16f876 projects, " Hall Effect Sensor for me an alien element, but especially mi ...
Read more

›