Samsung ISOCELL Slim GH1 Offers 43.7 Megapixels In An Extremely Compact Package, Ideal For Slim Full-Display Smartphones Samsung Electronics, a world leader in advanced semiconductor technology, today introduced the industry's first 0.7-micrometer (μm)-pixel image sensor, the 43.7-megapixel (Mp) Samsung ISOCELL Slim GH1. Thanks to advanced ISOELL Plus technology, the new ultra-high-resolution GH1 image sens ...
Read more

›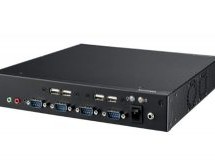 Advantech, a leading embedded computing solution provider, announced the release of its latest new 1U THIN barebone system with 8th Gen. Intel® Core™ processors up to 65W TDP – EPC-T2286 This system supports Intel® 8th generation Core™ i7/i5/i3 processors which bring enhanced performance over previous generations with up to six CPU cores and Intel's 9th generation graphics engine. EPC-T2286 powers up to two ...
Read more

›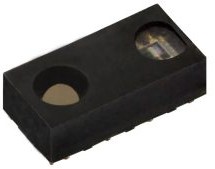 The Optoelectronics group of Vishay Intertechnology, Inc. (NYSE: VSH) today introduced a new proximity sensor that offers a sensing distance of up to 30 cm. Combining an IR emitter, photo detectors for proximity, amplifiers, and ADC circuitry into a single package, the Vishay Semiconductors VCNL3040 features a programmable interrupt function and supports the I²C bus communication interface for efficient obj ...
Read more

›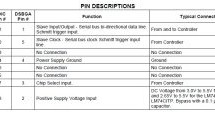 In this post i am going to interface LM74 temperature sensor with Pic18f452 microcontroller. LM74 is a temperature sensor by Texas Instruments. It comes with an SPI (Serial Peripheral Interface) interface. You can operate it in SPI (Serial Peripheral Interface) mode. A processor/microcontroller can read temperature reading from LM74 at any time. LM74 provides resolution of up to 0.0625 degree Centigrade. It ...
Read more

›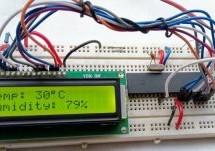 Temperature and Humidity measurement is often useful in many applications like Home Automation, Environment Monitoring, Weather station, etc. The most popularly used Temperature sensor next to LM35 is the DHT11, we have previously built many DHT11 Projects by interfacing it with Arduino, with Raspberry Pi and many other development boards. In this article, we will learn how to interface this DHT11 with PIC1 ...
Read more

›
MQ series Gas sensors are very common types of sensors used in Gas Detectors to detect or measure certain types of Gases. These sensors are widely used in all Gas related devices like from simple Smoke Detectors to Industrial Air Quality Monitors. We have already used these MQ gas sensors with Arduino to measure some harmful gases like Ammonia. In this article, we will learn how to use these gas sensors wit ...
Read more

›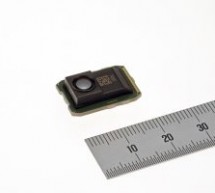 Accurately detects heat to identify types of heat sources and specific human behavior Mitsubishi Electric Corporation announced that it will launch the Mitsubishi Electric Diode InfraRed sensor (MelDIR), a thermal sensor for applications in the fields of security, heating, ventilation and air conditioning (HVAC) and smart buildings, on November 1. MelDIR accurately distinguishes between humans and other hea ...
Read more

›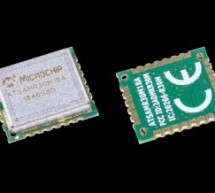 Mouser Electronics is now stocking the SAM R30 sub-GHz module from Microchip Technology. The industry's smallest IEEE 802.15.4-compliant module, the SAM R30 combines an ultra-low-power microcontroller with a sub-GHZ radio in a 12.7 × 11 mm package, enabling long-lasting battery life in space-constrained designs like wireless-networked sensors and controls in home automation, smart city, and industrial appli ...
Read more

›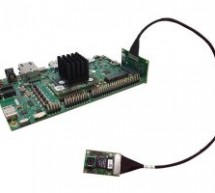 Following the great demand for a high-resolution camera for i.MX8 processors, e-con Systems has launched a 4-lane MIPI CSI-2 13MP Autofocus camera integrated with Variscite's i.MX 8 System-on-Module (SoM) platforms. The initial release is compatible with Variscite's DART-MX8M SoM based on NXP's iMX8M processor. However, the company has already announced its intentions to expand the compatibility options to ...
Read more

›
Samsung Electronics introduced the 108 megapixel (Mp) Samsung ISOCELL Bright HMX, the first mobile image sensor in the industry to go beyond 100 million pixels. With the latest addition, Samsung will expand its 0.8μm image sensor offerings from its recently announced ultra-high 64Mp to 108Mp, a resolution equivalent to that of a high-end DSLR camera. Samsung ISOCELL Bright HMX is a mobile image sensor and i ...
Read more

›