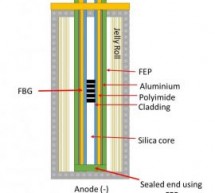 Researchers at the University of Warwick in the UK have developed sensors which measure the internal temperature and electrode potential of Lithium batteries. The technology is being developed by the Warwick Manufacturing Group (WMG) as a part of a battery's normal operation. More intense testings have been done on standard commercially available automotive battery cells. If a battery overheats it becomes a ...
Read more

›
STMicroelectronics, a global semiconductor leader serving customers across the spectrum of electronics applications, has released an innovative full-color ambient light sensor (ALS) that helps smartphones take better pictures and present more visually accurate data on screen displays. By simultaneously providing scene color temperature, ultra-violet (UVA) radiation level, and lighting frequency information, ...
Read more

›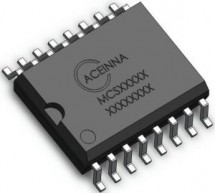 ACEINNA today announced its new MCx1101 family of ±5A, ±20A, and ±50A Current Sensors for industrial and power supply applications. The first high accuracy wide bandwidth AMR-based current sensors on the market, units and evaluation boards are available now for sampling and volume shipments. Our new integrated, AMR based Current Sensor family provides the best performance for the price in the industry, says ...
Read more

›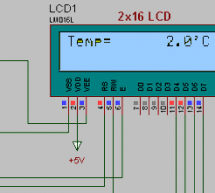 PIC16F877 and LM35 Temperature Sensor Application simple CCSC Example PIC16F877 10-bit ADC isbe used. Read the ADC result and the information is transferred to the 2X16 LCD temperature value is printed LM35 Digital... Electronics Projects, CCS LM35 Temperature Sensor Example with PIC16F877 LCD "ccs c examples, microchip projects, microcontroller projects, pic16f877 projects, " PIC16F877 and LM35 Temperature ...
Read more

›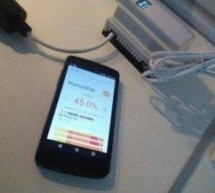 I worked on creating a Internet connected last week using my open source WiFi relay project as platform. We observe quite dry air at our house, I suspect this is due to the fact that we use fan coils for heating/cooling. Humidity levels at home are usually below the 30% mark, which poses a health risk along with uncomfortably dry air. I've found these interesting charts that got me convinced I need to do so ...
Read more

›
IDT ZMOD4410 Metal Oxide Gas Sensors are designed to detect Total Volatile Organic Compounds (TVOC) and monitor Indoor Air Quality (IAQ). The ZMOD4410 gas sensors consist of a signal conditioner that measures the Metal Oxide (MOx) conductivity, a function of gas concentration, and controls the sensor temperature. The sensing element of the gas sensor consists of a heater element on a Si-based MEMS structure ...
Read more

›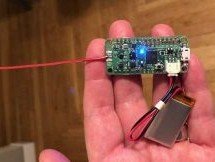 With the increase of high integration programmable chips, FPGAs are getting more and more popular. FPGAs has been traditionally known to be generally complex, but a new line of FPGAs have been showing some promise and that is believed that will help increase their popularity. Tiny FPGAs are the next promising thing, they are low-cost FPGA boards in a small form factor, and generally easy to use. MCCI Corpor ...
Read more

›
Next week, at SPIE BIOS and SPIE Photonics West 2019 in San Francisco, imec, a world-leading research and innovation hub in nanoelectronics and digital technologies, presents an on-chip solution for Raman spectroscopy – based on a newly patented concept – providing high optical throughput and high spectral resolution. The solution could pave the way for affordable high-end handheld Raman spectroscopy device ...
Read more

›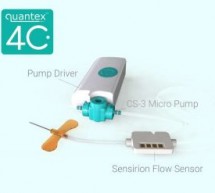 At this year's MD&M West trade fair (Anaheim, United States), the sensor expert Sensirion and Quantex Arc Ltd will be presenting an innovative concept study in the field of infusion technology – Quantex's new wearable drug delivery IoT Platform "Quantex 4C". Sensirion is a leading manufacturer of environmental as well as gas and liquid flow sensors. The cost-effective LD20 single-use liquid flow sensor, ...
Read more

›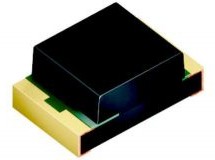 Osram Opto Semiconductors presents the SFH 5701 A01, a new ambient light sensor (ALS) with integrated circuitry (IC). The SFH 5701 A01 ambient light sensor is Osram Opto Semiconductors' latest addition to its portfolio for the automotive sector and the company's first IC-based component for which a separate power supply pin is not required. The ambient light sensor (ALS) is an active component in which the ...
Read more

›