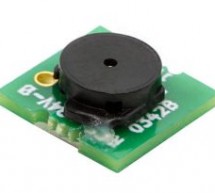 Mouser Electronics, Inc., the authorized global distributor with the newest semiconductors and electronic components, is now stocking the MOD_CH101 ultrasonic time-of-flight (ToF) sensor module and DK-CH101 SmartSonic™ platform from InvenSense, a TDK Group company. The ToF solutions offer fast and accurate range measurement with ultra-low power consumption, and are capable of detecting objects of any size, ...
Read more

›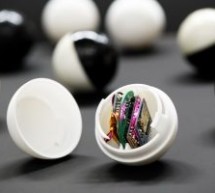 A small team of researchers led by Peter Baltus, professor of microelectronics at the department of Electrical Engineering at Eindhoven Institute of Technology, the Netherlands, has developed small circuit boards equipped with sensors that can easily fit into a small golf-sized ball. While moving inside a pipeline, these swarm of smart marbles or balls can detect any obstacles, damages or leaks that are pre ...
Read more

›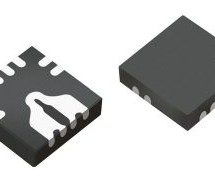 Allegro Microsystems' device consists of a linear Hall sensor circuit with a copper conduction path located near the surface of the die. The Allegro ACS711 provides economical and precise solutions for AC or DC current sensing in <100 V audio, communications systems, and white goods. The device consists of a linear Hall sensor circuit with a copper conduction path located near the surface ...
Read more

›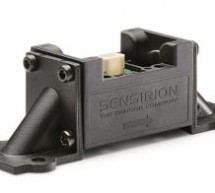 The mass flow meter SFM4300 features improved sensitivity and precision, even for low flow rates. The small, compact sensor is calibrated for air, O2 and N2O gases and – in contrast to its predecessor, the mass flow meter SFM4100 – it can also be used to monitor gas mixing. With a zero-point accuracy of 0.005 slm for a total range of up to 20 slm, the SFM4300 enables preci ...
Read more

›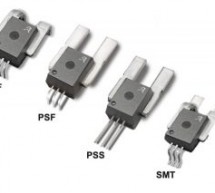 The ACS772/3 family expands to include through-hole and surface-mount CB package options with enhanced working isolation voltage Allegro MicroSystems, a global leader in power and sensing solutions for motion control and energy efficient systems, today announced significant ease-of-use enhancements to its popular high current fully integrated ACS772/3 current sensor "CB" package family. These industry-leadi ...
Read more

›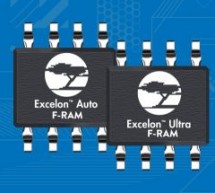 Cypress Semiconductor's F-RAM is ideal for portable medical, wearable, IoT sensor, industrial, and automotive applications Cypress Semiconductor's Excelon is next-generation Ferroelectric RAM (F-RAM) which delivers the industry's lowest-power mission-critical nonvolatile memory by combining ultra-low-power operation with high-speed interfaces, instant nonvolatility, and unlimited read/write cycle endurance. ...
Read more

›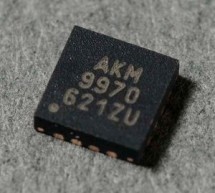 AKM's AK09970D has 1/5 of the packaging area of the conventional AK09970N AKM's AK09970D is a device with a much smaller overall footprint than its conventional tri-axis magnetic smart switch sensor, the AK09970N. Mobile devices, such as smartphones and various wearable devices, can be equipped with this sensor that requires low power consumption and a high degree of freedom in placement. Applications inclu ...
Read more

›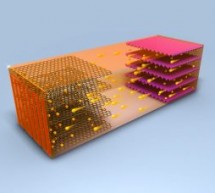 Researchers at Penn State have developed a fast charging technique to charge a battery in in electric vehicle in just ten minutes. By Nick Flaherty @ www.eenewspower.com The fast charging technique uses a self-heating battery design to provide faster charging at 60ºC, while cooling the rest of the system to make sure that the battery doesn't overheat. We demonstrated that we can charge an electrical vehicle ...
Read more

›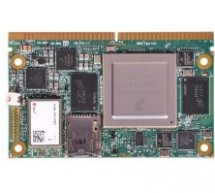 iWave systems recently launched a new SMARC System on Module (SOM) based on the powerful NXP® i.MX 8QuadMax applications processors. This high performance SOM features an intelligent blend of MPUs+MCU power in a single device and integrates heterogeneous multicore 64 bit ARM® processors (Dual Cortex® [email protected] 1.8 GHz + Quad Cortex® A53 @ 1.2 GHz and Dual Cortex® -M4F @ 266 MHz), targeted for applications t ...
Read more

›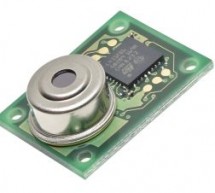 Omron Electronic Components has added a wide angle 32 x 32 element version of its D6T MEMS Thermal Sensors, offering the widest field of view that Omron has ever delivered. The new Omron D6T-32L-01A can view across 90.0° by 90.0°, able to encompass a wide area such as a whole room from a single point. This high performance sensor offers contactless measurement of temperatures of 0-200ºC in ambient temperatu ...
Read more

›