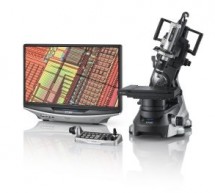 The VHX-7000 digital microscope, which is now available in the UK and Ireland, offers high magnification and accuracy, and is both versatile and easy to use. With a wide array of functions and features, the VHX-7000 is the best way to future-proof microscopy requirements for years to come. Using the Keyence VHX-7000, both 2D and 3D measurements can be performed with ease. Just one microscope is required to ...
Read more

›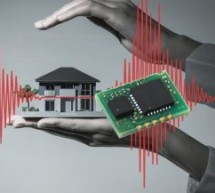 ROHM announces the availability of an ultra-compact high accuracy seismic detection sensor module, BP3901, which is ideal for applications requiring reliable earthquake detection, such as automatic doors, unmanned transport vehicles, and smart meters. Functions for accurately detecting vibration when an earthquake occurs and for stopping operation of equipment have garnered increased interest to prevent sec ...
Read more

›
City dwellers often spend a large amount of their time indoors, either in an office, at school, or simply at home. Urbanized spaces, however, tend to trap and develop bad air quality as they get more insulated for energy efficiency purposes. The concentration of CO 2 is an indicator for bad air quality. Today´s market solutions for monitoring this odorless and colorless gas are bulky and costly or simply no ...
Read more

›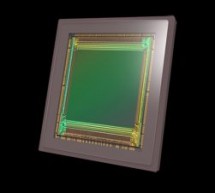 Teledyne e2v, a Teledyne Technologies company and global innovator of imaging solutions, and TowerJazz, the global specialty foundry leader, announces that Teledyne e2v's Emerald™ 67M image sensor, designed for ultra-high resolution electronics inspection, high-end surveillance and microscopy is now available. The sensor is a member of Teledyne e2v's Emerald family and features TowerJazz's smallest in the w ...
Read more

›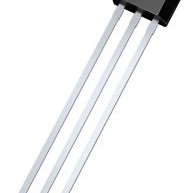 Infineon Technologies will launch a monolithically integrated linear Hall sensor which was developed entirely according to the safety standard ISO26262 for automotive applications. With just one device, the XENSIV TLE4999I3 enables the development of fault-tolerant systems that have to meet the highest level of functional safety (ASIL D). These include, for example, electric steering systems, electric throt ...
Read more

›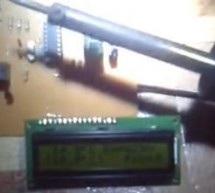 The control circuit DS1621 application with which we have previously circuit ( PIC16F84A temperature fan control with LCD display -55 ° C / +125 ° C Picbasic ) TCN75 carried out with heat sensor... Electronics Projects, Temperature Fan Control LCD Screen TCN75 Sensor PIC16f84A PICBASIC "microchip projects, microcontroller projects, pic16f84 projects, picbasic pro examples, " The control circuit DS1621 appli ...
Read more

›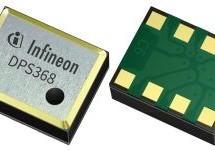 Infineon Technologies AG launches the XENSIV TM DPS368. The miniaturized digital barometric pressure sensor is capable of measuring both pressure and temperature. It offers an ultra-high precision of ±2 cm and a low current consumption for precise measurement of altitude, air flow and body movements. This makes the DPS368 ideal for mobile applications and wearable devices offering e.g. activity tracking and ...
Read more

›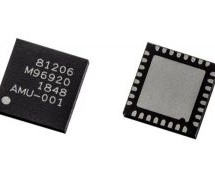 Latest Generation II Motor Predriver Offers More Flash Memory, LIN Interface And Easy Sensor Integration. Melexis announces the latest addition to its generation II embedded motor driver product portfolio for automotive applications, with the release of the MLX81206. This single-chip solution with 64 KB Flash memory offers higher integration with the ability to drive BLDC motors from 100 W to 1,000 W. The M ...
Read more

›
The Things Network has announced a LoRaWAN Gateway priced at $69, which has shipping costs inclusive. The Things Network also announced in their Amsterdam Conference a weather-proof Outdoor Gateway priced at $399. The Outdoor Gateway, also called the "Industrial" Gateway, enables a 3G/4G backhaul and features an onboard GPS radio. The new Outdoor Gateway has a competitive price with a host of the lower-end ...
Read more

›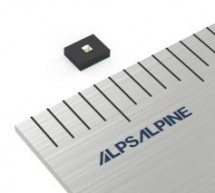 Alps Alpine Co., Ltd., a manufacturer of high-quality electronic products, has added the HSFPAR004A Force Sensor to its lineup. The sensor enhances impact resistance while maintaining the industry's smallest size*1)and offers high linearity and high resolution, which makes it ideal for use in stylus pens and other input devices. These days, electronic blackboards and tablets are being used on several occasi ...
Read more

›