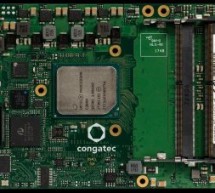 A new milestone is hit by Congatec, as they recently announced Type 7 modules. Congatec has struggled hard to take Linux friendliness to the very next level and to make server response to quickest possible till date. To do that, two Type 7 modules are introduced to the market which provide support of up to 96GB DDR4 and designed for converged edge servers in aircraft. The two modules introduced are: Conga-B ...
Read more

›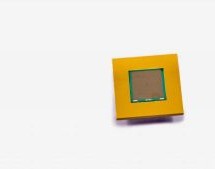 At the Embedded World Conference 2019, imec, a world-leading research and innovation hub in nanoelectronics and digital technologies, presents a silicon-based compact microchannel heat sink that enables high heat flux dissipation. The imec heat sink assembled to a high performance chip for cooling the latter one achieves a low total thermal resistance of 0,34K/W to 0.28K/W at less than 2 W pump power. The a ...
Read more

›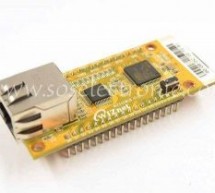 To administrate devices through a web interface is simple, fast and comfortable. Also can be added, that it´s a solution that saves time and money and in a vast majority of cases it´s beneficial for a producer and also a customer. Besides common "network devices" for example for data acquisition (telemetry – when we want a device to send measured data), a network connectivity is still more used at devices, ...
Read more

›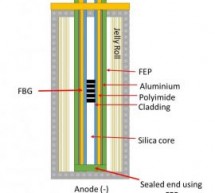 Researchers at the University of Warwick in the UK have developed sensors which measure the internal temperature and electrode potential of Lithium batteries. The technology is being developed by the Warwick Manufacturing Group (WMG) as a part of a battery's normal operation. More intense testings have been done on standard commercially available automotive battery cells. If a battery overheats it becomes a ...
Read more

›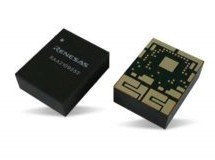 Renesas Electronics RAA210925 DC/DC Power Modules with PMBus Interface are pin-strap configurable dual 25A step-down PMBus-compliant DC/DC power supply modules. These power modules integrate a digital PWM controller, power inductor, synchronous MOSFETs, and passive components. The RAA210925 power modules deliver up to 25A of continuous output current without the need for additional heat sinking or airflow. ...
Read more

›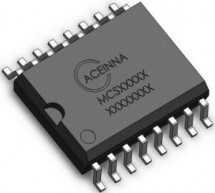 ACEINNA today announced its new MCx1101 family of ±5A, ±20A, and ±50A Current Sensors for industrial and power supply applications. The first high accuracy wide bandwidth AMR-based current sensors on the market, units and evaluation boards are available now for sampling and volume shipments. Our new integrated, AMR based Current Sensor family provides the best performance for the price in the industry, says ...
Read more

›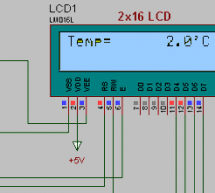 PIC16F877 and LM35 Temperature Sensor Application simple CCSC Example PIC16F877 10-bit ADC isbe used. Read the ADC result and the information is transferred to the 2X16 LCD temperature value is printed LM35 Digital... Electronics Projects, CCS LM35 Temperature Sensor Example with PIC16F877 LCD "ccs c examples, microchip projects, microcontroller projects, pic16f877 projects, " PIC16F877 and LM35 Temperature ...
Read more

›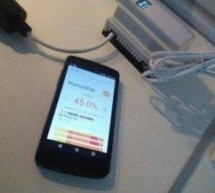 I worked on creating a Internet connected last week using my open source WiFi relay project as platform. We observe quite dry air at our house, I suspect this is due to the fact that we use fan coils for heating/cooling. Humidity levels at home are usually below the 30% mark, which poses a health risk along with uncomfortably dry air. I've found these interesting charts that got me convinced I need to do so ...
Read more

›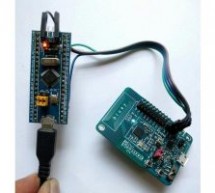 are assistant tools that help engineers and enthusiasts to become familiarized with hardware development. They simplify the process of controlling and programming hardware, such as microcontrollers and microprocessors. Electronut Labs, an embedded systems consulting company, had produced its new BLEdevelopment board "Bluey" with a set of useful sensors and NFC support. Bluey is an open source board that fea ...
Read more

›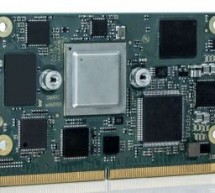 Kontron has launched the "SMARC-sAMX8X" module with low power I.MX8X series processor. The SMARC module runs Linux on a dual- or quad Cortex-A35 i.MX8X SoC with up to 3GB LP-DDR4, up to 64GB eMMC, dual GbE controllers, and PCIe. Kontron's SMARC-sAMX8X delivers NXP's mid-range i.MX8X SoC package in an 82 x 50mm SMARC 2.0 form factor, just like Congatec's Conga-SMX8X module. Other i.MX8X modules include a Qse ...
Read more

›