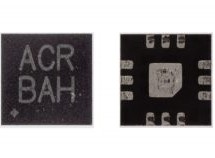 MAX16126/MAX16127 – protect power-supply inputs from automotive voltage transients, including load dump The MAX16126/MAX16127 load-dump/reverse-voltage protection circuits protect power supplies from damaging input voltage conditions, including overvoltage, reverse-voltage, and high-voltage transient pulses. Using a built-in charge pump, the devices control two external back-to-back n-channel MOSFETs that t ...
Read more

›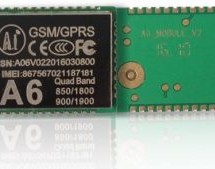 ShenZhen Ai-thinker CO.,a leading enterprise in the Internet of Things (IoT) industry and the maker of the ESP-12E module, had launched a new killer module: $3.60 GSM GPRS A6 Module! Providing a chip cheaper than the popular ESP8266 seems to be promising and opens doors for future IoT inventions. This module seems to be a big competitor for SIM900 series module. This chip is considered the cheapest platform ...
Read more

›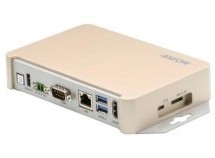 AAEON, a leading developer in AI and Industry 4.0 solutions, announces the BOXER-8130AI, the newest product in our line of compact, fanless embedded Edge AI systems. Powered by NVidia Jetson TX2, the BOXER-8130AI is perfect for machine vision and AIoT gateway applications. The BOXER-8130AI features the powerful NVidia Jetson TX2 CPU paired with 8GB LPDDR4 memory and 32GB eMMC storage onboard. With two proce ...
Read more

›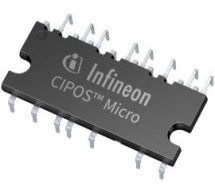 600V intelligent power modules (IPMs) from Infineon make up the CIPOS Micro IPMs. They are qualified for harsh humid environments, passing 1000 hours of high voltage, high temperature and high humidity reverse bias (HV H3TRB) stress testing. This makes the energy-efficient IPM suitable for power appliance motor drives particularly in circulator hydronic pumps, drain pumps for washing machines, dishwashers, ...
Read more

›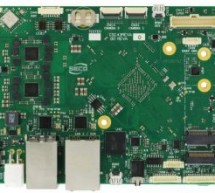 Seco is developing a 3.5-inch "SBC-C43", which runs Linux or Android on an up to hexa-core i.MX8, offering up to 8GB soldered DDR4 and 32GB eMMC plus WiFi/BT, 2x GbE, 3x USB, HDMI 2.0 in and out, 2x M.2, and -40 to 85°C support. Seco's 3.5-inch SBC enables soldered memory and optional industrial temperature support. It's built to support medical devices, digital signage, edge computing, industrial automatio ...
Read more

›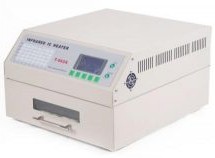 Proper reflow oven maintenance can extend its life cycle, keep the machine in good condition, and improve production efficiency and product quality. One of the most important tasks for properly maintaining a reflow oven is remove the built-up flux residue inside the oven's chamber. Although there is a flux collection system in modern reflow machines, there still is a big probability that flux will adhere to ...
Read more

›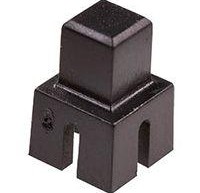 We already know, that Switches MEC Unimec switch in up to eight ways and also that they´re available as momentary or alternate (latching). UNIMEC switches feature perhaps only one "disadvantage" – that on the same PCB no other higher components can be used (which would be higher than the switch). If you´re satisfied with the UNIMEC features, but despite that you cannot use them in your application right for ...
Read more

›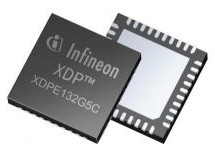 Adding to its high current system chipset portfolio, Infineon claims to offer the industry's first 16-phase digital PWM multiphase controller. The XDPE132G5C extends the existing portfolio which enables currents of 500 to 1000A and above for next generation CPUs, GPUs, FPGA and ASICs used in artificial intelligence (AI) and 5G datacomms applications. It has been introduced as CPU current requirements increa ...
Read more

›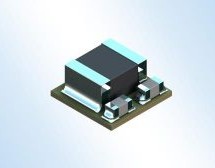 µPOL DC-DC converters bring highest power density to space-constrained apps TDK Corporation announces the new series of µPOL™ DC-DC converters, the industry's most compact and highest power density point-of-load solutions for applications such as big data, machine learning, artificial intelligence (AI), 5G cells, IoT and computing enterprise. Rather than using side by side discrete integrated circuit (IC) a ...
Read more

›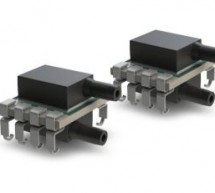 Bourns, Inc., a leading manufacturer and supplier of electronic components, today announced the expansion of its line of environmental sensors adding an ultra-low 0.15 to 1.0 PSI pressure sensor. Bourns® Models BPS110/BPS120 pressure sensors are based on state-of-the-art Micro-Electro-Mechanical Systems (MEMS) technology, which provides extremely accurate condition readings in a miniature package size. Desi ...
Read more

›