Karlsruhe Institute of Technology (KIT) researchers in Germany have developed a single-atom transistor that can reduce the power consumption of electronic systems significantly. The device is being developed by Professor Thomas Schimmel and his team at the Institute of Applied Physics (APH). The single-atom transistor switches electrical current by controlled repositioning of a single atom in a gel electrol ...
Read more

›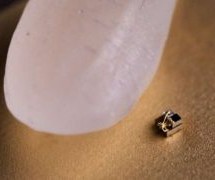 The battle of the world smallest computer is something the researchers at the University of Michigan don't attempt to give up anytime soon with the introduction of the Michigan Micro Mote, a computer smaller than a grain of rice. The Michigan Micro Mote has helped researchers at the University of Michigan remain top in the competition of the creation of the world's smallest computer. IBM took the title in M ...
Read more

›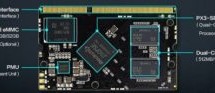 Firefly has launched a new SODIMM-style, 67.6 x 40mm Core-PX3-SEJ module that runs Android 5.1 or Ubuntu 15.04 on a Rockchip PX3-SE. It's a new 1.3GHz, quad-core, Cortex-A7 SoC. The 40 USD module is available in a 1GB RAM/8GB eMMC configuration on a $120, 117 x 85mm Firefly-PX3-SE development board. Other memory configurations may also be available soon. The PX3-SE SoC gives the module a sandwich-style dev ...
Read more

›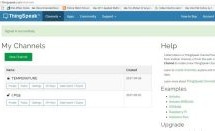 In this post we will learn IOT based temperature data logger using esp8266 and pic microcontroller: The project ESP8266 Temperature Logger using PIC16F887 is build up using PIC16F887 microcontroller (MCU), ESP8266 WiFi module and a ThingSpeak API. Previously, we posted Arduino and ESP8266 based webserver and this project is somehow similar. IOT Based Temperature data logger using esp8266 and pic microcontro ...
Read more

›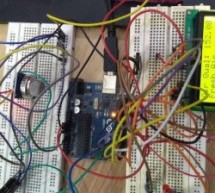 Air pollution has become a common phenomenon everywhere. Specially in the urban areas, air pollution is a real-life problem. In the urban areas, the increased number of petrol and diesel vehicles and the presence of industrial areas at the outskirts of the major cities are the main causes of air pollution. The problem is seriously intensified in the metropolitan cities. The governments all around the world ...
Read more

›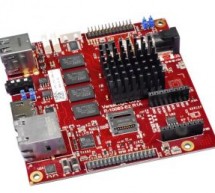 VersaLogic has released a rugged, lasting, simple-to-use and ready-for-deployment Zebra VL-EPC-2701 board. The Zebra single board computer is a complete Arm-based embedded computer. It features several models that are available with power-efficient, single- or dual-core i.MX6 CPUs. The Arm-based Single Board computer comes in two models; which features either NXP i.MX6 Solo (single core), or the i.MX6 DualL ...
Read more

›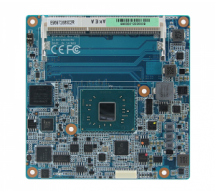 The Apollo Lake SoC has already be used in several boards and modules. Avalue, a technology company that has launched several single board products and with focus on innovative embedded products has recently launched an embedded platform called the "ESM-APLC", a Linux-ready COM that provides support for either the Intel Apollo Lake Celeron®N3350 or Pentium®N4200 SoC. Avalue which isn't new to the Apolo Lake ...
Read more

›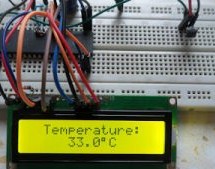 Interfacing PIC18F4550 with LM35 This small topic shows the circuit diagram and CCS C code of the interfacing of LM35 temperature sensor with PIC18F4550 microcontroller. The LM35 temperature sensor is three pin device (VCC, OUT and GND) with an output voltage linearly related to Centigrade temperature. Since the LM35 output varies with dependent to the temperature we need ADC (Analog-to-Digital Converter) m ...
Read more

›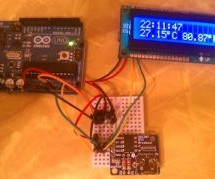 The last interfacing of the PIC16F887 microcontroller and DS3231 RTC is the building of a simple real time clock and calendar with two buttons for setting time and date. Project link is the one below: Interfacing DS3231 with PIC16F887 microcontroller In this topic I'm going to add 2 alarms and temperature monitor to the previous project since the DS3231 has 2 alarm functions and temperature sensor with an a ...
Read more

›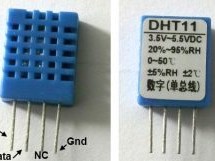 Interfacing PIC16F84A microcontroller with DHT11(RHT01) sensor This topic shows how to interface DHT11 (RHT01) digital relative humidity and temperature sensor with PIC16F84A microcontroller, and how to simulate this interfacing using Proteus. Note that for the simulation Proteus version should be 8.1 or higher. With these versions there is no need to install Proteus DHT11 library, it is included with the s ...
Read more

›