1 Features Relative Humidity Accuracy ±3% (typical) Temperature Accuracy ±0.2°C (typical) 14 Bit Measurement Resolution 100 nA Sleep Mode Current Average Supply Current: 710 nA @ 1sps, 11 bit RH Measurement 1.3 µA @ 1sps, 11 bit RH and Temperature Measurement Supply Voltage 2.7 V to 5.5 V Small 3 mm x 3 mm Device Footprint I2C Interface 2 Applications HVAC Smart Thermostats and Room Monitors White Goods Pri ...
Read more

›
Using a highly-integrated microcontroller running "StickOS BASIC", it is possible to quickly build a toaster oven temperature profile controller for performing surface mount (SMT) printed circuit board reflow soldering at home. Continuing with the first article, the schematic and configuration for the Toaster Oven Temperature Profile are presented. 1. Schematic and configuration The schematic for the ...
Read more

›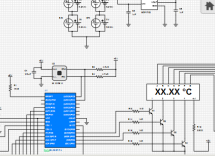 One of the most commonly used medical instruments nowadays is the thermometer. The thermometer is used to monitor or measure the body temperature of a sick person. The idea of creating a thermometer started from a device called thermoscope, a thermometer without a scale. Several inventors developed it until Sir Thomas Allbutt invented the first practical 6-inch medical thermometer able to sense a body tempe ...
Read more

›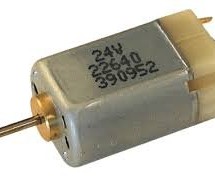 Microcontroller are widely used in electronics gadget and are one of the key element in developing any project and thus this project used 8051 microcontroller and will help in teaching about interfacing of temperature sensor with ATMEL microcontroller by means of ADC, to display the temperature on a 16x2 LCD and to rotate a DC motor at two different speeds at various temperatures. This project on digital th ...
Read more

›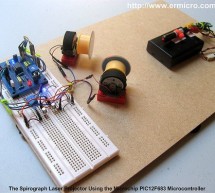 The 8 pins PIC12F683 microcontroller is one of the smallest members of the Microchip 8-bit microcontroller families but equipped with powerful peripherals such as ADC and PWM capabilities. This make this tiny microcontroller is suitable for controlling the DC motor speed. In order to demonstrate the PIC12F683 capabilities and to make this tutorial more attractive, I decided to use the PIC12F683 microcontrol ...
Read more

›
Even the actual series like SHT1x and SHT2x belong to a top in this segment. Forthcoming series SHT3x (SHT30, SHT31 and soon also SHT35) addresses mainly those of you, requiring maximum accuracy even in limit values (humidity below 10% and above 90%), miniature dimensions and ultra low power consumption. So a main difference of a new SHT31 compared to SHT21 is, that a typical +-2% is maintained in a whole r ...
Read more

›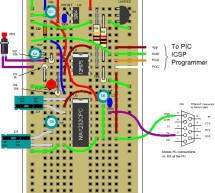 EEPROM is useful for storing long term data such as data logger information and this PIC microcontroller EEPROM project saves the temperature from an LM35DZ IC to the PIC's internal long term data storage area.  The project follows on from the last project using the virtually the same hardware. It stores temperature readings internally at regular intervals until full and after this it turns on the LED. The ...
Read more

›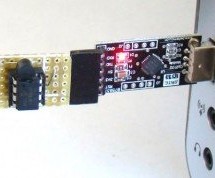 This project describes an easy and inexpensive way of adding a digital thermometer and data logging feature to a PC. It involves a PIC microcontroller that gets the surrounding temperature information from the Microchip MCP9701 sensor, and sends it to a PC through an USB-UART interface. The USB port of the PC is also used to power the device. The open-source Processing programming platform is used to develo ...
Read more

›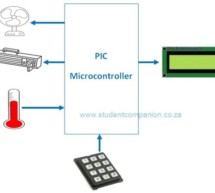 An automatic temperature control system has the ability to monitor and control the temperature of a specified space without human intervention. The primary purpose is to manage the temperature of a given area based on settings by a user of the system. This project uses a PIC microcontroller to automatically control the temperature of an area. This area could be a small plant, a house or any place or device ...
Read more

›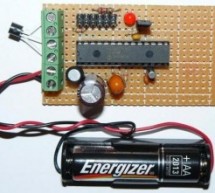 Design Goals DIY Friendly – Something that the Make audience could easily build Improve the reference design – Better measurement resolution, better timing, lower power, non-stop logging Minimal parts count – Lower cost and shorter build time Powered by a single 1.5 volt cell (AA, AAA, N or similar) and optional supplementary solar power Parts Selection One of the design goals is to use the fewest parts nee ...
Read more

›