Top-class calibrated humidity and temperature sensors Sensirion already gained many fans. Mainly thanks to a fact, that they´re not only "sensors" but a ready-made solution with a pre-amplifier, ADC and other circuits, which directly provide a final value in a digital form. That´s why it´s not necessary to solve input portion (noise, shielding, power supply, length of wires,…). Moreover, their long-term sta ...
Read more

›
Sampling at 5GSa/s with a standard record length of 250Mpts/channel, this series includes the first 1GHz oscilloscope made by Siglent.  The SDS5000X's impressive waveform capture rate is up to 480,000 frames/sec with multiple powerful triggering modes. Saelig Co. Inc. announces the new economical, high performance Siglent SDS5000X series of advanced digital storage oscilloscopes, which are available in 2 or ...
Read more

›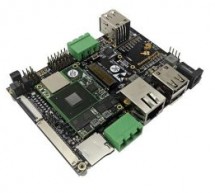 SolidRun has released a new board to their HummingBoard style family called the HummingBoard CBi. SolidRunwho specialize in a wide variety of embedded systems and network solutions which are mostly based around ARM and x86 Architecture SBCs, SOMs and Industrial mini PCs, has launched the HummingBoard CBi – an Industrial SBC – different from the previous HummingBoard Edge SBC which was more of a maker/hacker ...
Read more

›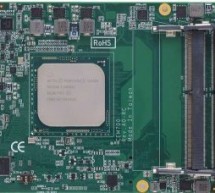 Axiomtek has unveiled the CEM700, its first COM Express Type 7 module with 5th Gen Intel Xeon or Pentium CPUs, 2x 10GBASE-KR, 2x SATA III, a lot of PCIe, extended temperature support, and a new Type 7 carrier board. The CEM700 offers processor options from the 16-core Intel Xeon D-1577 and quad-core Pentium D1519 processors from Intel's 5th Generation "Broadwell-DE" family, led by the 16-core, 1.3/2.1GHz Xe ...
Read more

›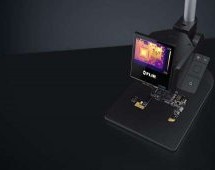 Thermal Imaging Solution For Electronics Testing The FLIR ETS320 is the first true electronic test bench camera, designed for Quick temperature checks on PCB boards and electronic devices. The FLIR ETS320 is sensitive enough to detect subtle temperature differences with an accuracy of ±3°c, so you can quickly find hot spots and potential points of failure. The 320 × 240 infrared detector offers more than 76 ...
Read more

›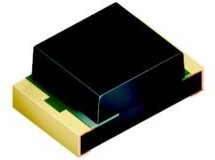 Osram Opto Semiconductors presents the SFH 5701 A01, a new ambient light sensor (ALS) with integrated circuitry (IC). The SFH 5701 A01 ambient light sensor is Osram Opto Semiconductors' latest addition to its portfolio for the automotive sector and the company's first IC-based component for which a separate power supply pin is not required. The ambient light sensor (ALS) is an active component in which the ...
Read more

›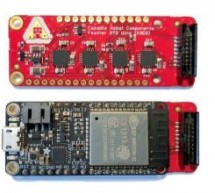 SenseTemp by Capable Robot Components is an accurate and flexible four-channel temperature sensor for instrumenting electronics that is compatible with Adafruit M0 Adalogger and is of course Open Source. SenseTemp is an open source, four-channel temperature sensor designed for instrumenting electronics. It uses extremely accurate platinum resistive temperature detector (RTD) elements which are small enough ...
Read more

›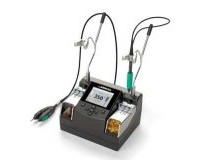 NASE 2 Tools Nano Rework station is one of the best solutions for soldering and rework of SMD componentsrequiring the highest precision. It works simultaneously with the NT115-A Nano Handpiece and the AN115 Steady Nano Tweezers. The short distance from the tip to the handle offers maximum control even when using a microscope. Temperature Dynamic Profiles The NASE-C comes with the new Temperature Dynamic Pro ...
Read more

›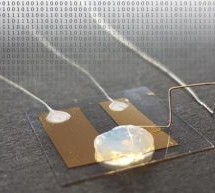 Karlsruhe Institute of Technology (KIT) researchers in Germany have developed a single-atom transistor that can reduce the power consumption of electronic systems significantly. The device is being developed by Professor Thomas Schimmel and his team at the Institute of Applied Physics (APH). The single-atom transistor switches electrical current by controlled repositioning of a single atom in a gel electrol ...
Read more

›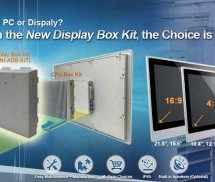 AAEON, a major developer of industrial computing solutions, is releasing a Display Box Kit to work in conjunction with its successful OMNI Series. The new kit builds on the series' modular design and allows users and distributors to quickly convert panel PCs into digital displays and vice-versa. In addition to connecting Display Box Kits to existing Panel Kits, customers can also buy complete OMNI Display u ...
Read more

›