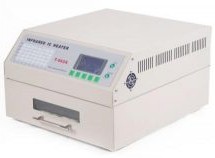 Proper reflow oven maintenance can extend its life cycle, keep the machine in good condition, and improve production efficiency and product quality. One of the most important tasks for properly maintaining a reflow oven is remove the built-up flux residue inside the oven's chamber. Although there is a flux collection system in modern reflow machines, there still is a big probability that flux will adhere to ...
Read more

›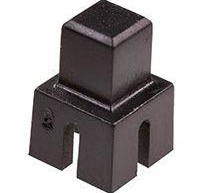 We already know, that Switches MEC Unimec switch in up to eight ways and also that they´re available as momentary or alternate (latching). UNIMEC switches feature perhaps only one "disadvantage" – that on the same PCB no other higher components can be used (which would be higher than the switch). If you´re satisfied with the UNIMEC features, but despite that you cannot use them in your application right for ...
Read more

›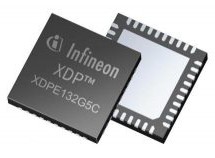 Adding to its high current system chipset portfolio, Infineon claims to offer the industry's first 16-phase digital PWM multiphase controller. The XDPE132G5C extends the existing portfolio which enables currents of 500 to 1000A and above for next generation CPUs, GPUs, FPGA and ASICs used in artificial intelligence (AI) and 5G datacomms applications. It has been introduced as CPU current requirements increa ...
Read more

›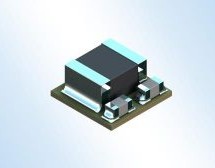 µPOL DC-DC converters bring highest power density to space-constrained apps TDK Corporation announces the new series of µPOL™ DC-DC converters, the industry's most compact and highest power density point-of-load solutions for applications such as big data, machine learning, artificial intelligence (AI), 5G cells, IoT and computing enterprise. Rather than using side by side discrete integrated circuit (IC) a ...
Read more

›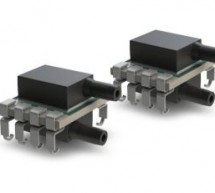 Bourns, Inc., a leading manufacturer and supplier of electronic components, today announced the expansion of its line of environmental sensors adding an ultra-low 0.15 to 1.0 PSI pressure sensor. Bourns® Models BPS110/BPS120 pressure sensors are based on state-of-the-art Micro-Electro-Mechanical Systems (MEMS) technology, which provides extremely accurate condition readings in a miniature package size. Desi ...
Read more

›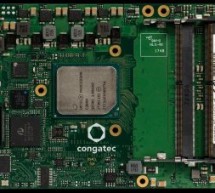 A new milestone is hit by Congatec, as they recently announced Type 7 modules. Congatec has struggled hard to take Linux friendliness to the very next level and to make server response to quickest possible till date. To do that, two Type 7 modules are introduced to the market which provide support of up to 96GB DDR4 and designed for converged edge servers in aircraft. The two modules introduced are: Conga-B ...
Read more

›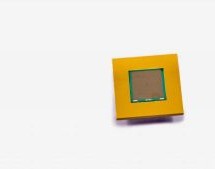 At the Embedded World Conference 2019, imec, a world-leading research and innovation hub in nanoelectronics and digital technologies, presents a silicon-based compact microchannel heat sink that enables high heat flux dissipation. The imec heat sink assembled to a high performance chip for cooling the latter one achieves a low total thermal resistance of 0,34K/W to 0.28K/W at less than 2 W pump power. The a ...
Read more

›
To administrate devices through a web interface is simple, fast and comfortable. Also can be added, that it´s a solution that saves time and money and in a vast majority of cases it´s beneficial for a producer and also a customer. Besides common "network devices" for example for data acquisition (telemetry – when we want a device to send measured data), a network connectivity is still more used at devices, ...
Read more

›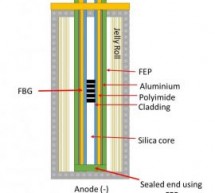 Researchers at the University of Warwick in the UK have developed sensors which measure the internal temperature and electrode potential of Lithium batteries. The technology is being developed by the Warwick Manufacturing Group (WMG) as a part of a battery's normal operation. More intense testings have been done on standard commercially available automotive battery cells. If a battery overheats it becomes a ...
Read more

›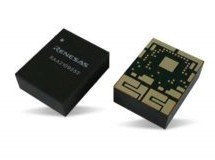 Renesas Electronics RAA210925 DC/DC Power Modules with PMBus Interface are pin-strap configurable dual 25A step-down PMBus-compliant DC/DC power supply modules. These power modules integrate a digital PWM controller, power inductor, synchronous MOSFETs, and passive components. The RAA210925 power modules deliver up to 25A of continuous output current without the need for additional heat sinking or airflow. ...
Read more

›