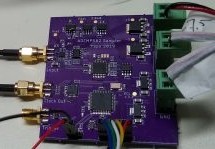 A basic open-source multi-GHz sampling oscilloscope for experimenters on a budget. Still a work-in-progress, with key pieces on separate PCBs, but showing bandwidths in the 7-8 GHz range with >= 100 GSa/s equivalent-time sampling, and around 500 k comparisons/second real time. So far. Note: this writeup is somewhat out of date, as it doesn't cover many results that I ended up discussing at Supercon 2019. ...
Read more

›
With the UG85, ICP Germany launches an intelligent and compact indoor LoRaWAN gateway that can be expanded in many ways. The UG85 is offered with a 64-bit ARM Cortex A-53 with 800 MHz, 512MB DDR3 RAM and 8Gb eMMC flash memory. Eight LoRa channels based on the Semtech SX1301 chipset are available, which can be delivered in the frequency band for the respective target country. The UG85 supports version V1.0 C ...
Read more

›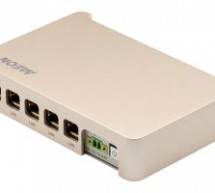 AAEON, an award-winning developer of AI edge computing platforms, announces the BOXER-8220AI box PC powered by NVIDIA® Jetson Nano™. With the latest SoC from NVIDIA built for AI, the BOXER-8220AI offers stable, reliable performance at a price which is competitive and budget friendly. The BOXER-8220AI is powered by the NVIDIA Jetson Nano, the latest in edge computing technology from NVIDIA. The Jetson Nano S ...
Read more

›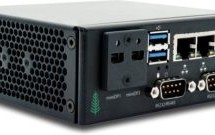 Simply NUC, the company behind several Intel NUC based SBCs like the Apollo Lake based NUC 8 Rugged, recently announced the launch of a new mini-computers codenamed; "Sequoia". The Sequoia is Simply NUC's first AMD-powered mini computer and it is aimed at applications around AI, Edge Analytics, robotics, POS, digital signage and industrial IoT or computing, thanks to it's rugged and robust build. The S ...
Read more

›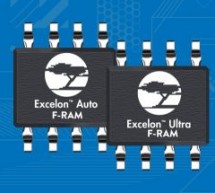 Cypress Semiconductor's F-RAM is ideal for portable medical, wearable, IoT sensor, industrial, and automotive applications Cypress Semiconductor's Excelon is next-generation Ferroelectric RAM (F-RAM) which delivers the industry's lowest-power mission-critical nonvolatile memory by combining ultra-low-power operation with high-speed interfaces, instant nonvolatility, and unlimited read/write cycle endurance. ...
Read more

›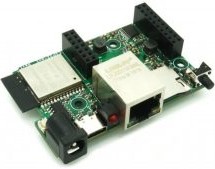 There are a host of boards based around the ESP32, and also its follow up, the ESP8266. It's noteworthy to witness how they have evolved from the simple breakout boards they were when the chip was released back in 2015 to something a lot more major. The latest of these boards is the esp32MX-E from Modtronix Engineering, which will be raising soon on Crowd Supply. Measuring at 64.4 × 42 mm (2.54 × 1.65 inch) ...
Read more

›
FriendlyELEC launched NanoPi R1 SBC & Gateway earlier this year with Allwinner H3 processor, two Ethernet ports, as well as WiFi and Bluetooth connectivity. The design makes use of both Ethernet on the processor, but that also means on Gigabit Ethernet port had to be combined with a Fast Ethernet processor. The company has now added a USB to Gigabit Ethernet bridge to their latest NanoPi R1S board meani ...
Read more

›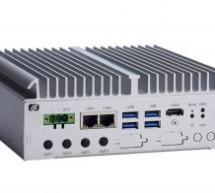 Axiomtek – a world-renowned leader relentlessly devoted in the research, development and manufacture of series of innovative and reliable industrial computer products of high efficiency – is proud to unveil the UST100-504-FL, an extremely compact fanless embedded system for in-vehicle edge computing and video analytics applications. This ruggedized in-vehicle system is certified with CE and FCC and is in co ...
Read more

›
NEXCOM is thrilled to reintroduce the SBC EBC 357X series with a revamped design that withstands adverse temperatures and economizes space with its upside-down CPU. The boards save costs by utilizing world-class Intel Atom® E39xx processors, which function as beautifully as i3s without sacrificing speed. Intended for those that desire simple and compact HMIs, the EBC 357X series is suitable for a variety of ...
Read more

›