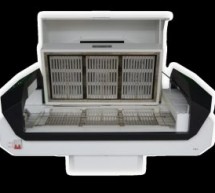 Neoden USA, a distributor of Neoden products in the US, is pleased to announce the launch of their new desktop reflow oven, Neoden IN6. The reflow oven is equipped with 6 heating zones, 3 of them are located at the top and the other 3 are located at the bottom. The multiple zones will provide a superior soldering performance. Neoden IN6 comes with a full hot-air convection system that will circulate the hot ...
Read more

›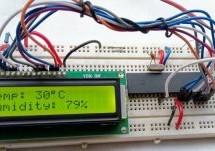 Temperature and Humidity measurement is often useful in many applications like Home Automation, Environment Monitoring, Weather station, etc. The most popularly used Temperature sensor next to LM35 is the DHT11, we have previously built many DHT11 Projects by interfacing it with Arduino, with Raspberry Pi and many other development boards. In this article, we will learn how to interface this DHT11 with PIC1 ...
Read more

›
A miniature 35x100mm single board computer with Mini-PCIe, 802.3at GbE Ethernet, Nano-SIM and Peripheral I/O The GW5913 is a member of the Gateworks 5th generation Ventana family of single board computers targeted for small embedded applications such as IoT Gateways, Man Portable Units (MPUs), Unmanned Aerial Vehicles (UAV) equipment, digital signage, and robotics. The GW5913 features the Freescale™ i.MX6 D ...
Read more

›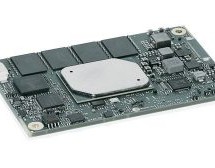 The COMe-m4AL10 (E2) is ideally suited for use in industrial IoT and Industry 4.0 applications Kontron has introduced its new COMe-m4AL10 (E2) module. The module is available with either Intel Atom®, Intel® Pentium® or Intel® Celeron® processors of the latest 5th generation. With dimensions of only 84 mm x 55 mm, it is an ideal solution for space-limited applications; furthermore the E2 version is designed ...
Read more

›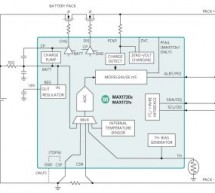 Maxim's MAX17301 and the MAX17311 1-cell fuel gauge devices allow fine tuning of voltage and current thresholds based on various temperature zones with a low quiescent current of 24μA Maxim Integrated Products has developed a 1-cell battery fuel gauge that can provide counterfeit and cloning protection with low quiescent current. The configurable setting in the MAX17301 and the MAX17311 allow fine tuning of ...
Read more

›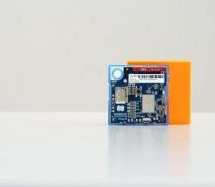 Based on Nordic's industry-leading nRF9160 SiP multimode LTE-M/NB-IoT module with GPS, which uniquely supports Arm TrustZone Internet-grade encryption and security, the battery-powered Nordic Thingy:91 is a simplified rapid prototyping platform designed specifically for cellular IoT. It includes a full asset tracking sample application, an exhaustive list of nine sensors, 'straight-out-of-the-box' operation ...
Read more

›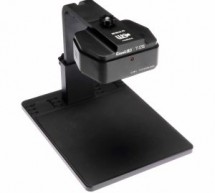 The QianLi's 160×120 thermal imaging sensor and 1920×1080 visible sensor combine to make a powerful circuit board repair tool, especially helpful in finding overheating or short-circuit issues. Saelig Co. Inc. has introduced the QianLi LC-IRP01 Thermal Imaging Camera, a diagnostic tool for PCBs which displays heat images to help identify damaged or malfunctioning components or short-circuits.  The QianLi LC ...
Read more

›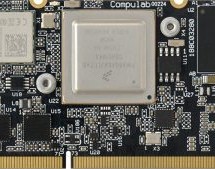 CompuLab introduces CL-SOM-iMX8X – a miniature System-on-Module built around the NXP i.MX8X System-on-Chip family. High performance, powerful graphics and extensive connectivity make CL-SOM-iMX8X an excellent solution for a very wide range of applications such as industrial HMI, building control, image processing systems, IoT gateways, medical devices and metering systems. CL-SOM-iMX8X has been designed to ...
Read more

›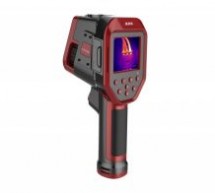 The Fotric 326 provides high quality radiometric images full of detailed thermal information in a handheld pistol-grip camera for investigative analysis Saelig Company, Inc. (www.saelig.com) has introduced the FOTRIC 326 Thermal Imaging Camera – a rugged, durable, accurate, and portable handheld heat investigation device, designed for a wide range of equipment and infrastructure thermal diagnostic tasks.  T ...
Read more

›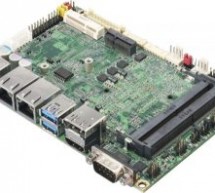 Taiwan Commate Computer Inc.(COMMELL), the worldwide leader of Industrial Single Board Computers, unveiled LE-37N 3.5 inch embedded mini-board based on Intel® 8th Gen. FCBGA1528 "Whiskey Lake" Core™ i7 U-series Mobile processor. The "Whiskey" PC is claimed to deliver better performance than a PC base on previous embedded U-series processors- enabled by 4 instead of 2 cores plus an overall improved microarch ...
Read more

›