Analog Devices announces the Power by Linear™ LTC4126, which expands its offerings in wireless battery charging. The LTC4126 combines a wireless powered battery charger for Li-Ion cells with a high efficiency multi-mode charge pump DC/DC converter, providing a regulated 1.2V output at up to 60mA. Charging with the LTC4126 allows for a completely sealed end product without wires or connectors and eliminates ...
Read more

›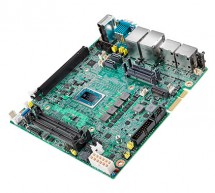 Advantech announced a new gaming and lottery board, the DPX-E265. The gaming board is based on AMD's Ryzen V1000, which features a 4x DP++ ports, 2x SATA, plus M.2, PCle x16, and PCIe x4 expansion. Prior to the DPX E265, in February of this year Advantech announced the DPC-E140 casino gaming board with AMD's Ryzen Embedded V1000. They also launched an Intel 7th Gen "Kaby Lake" based DPX-S445 casino g ...
Read more

›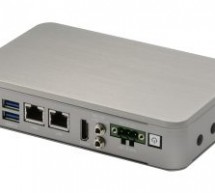 AAEON, a leading developer of IoT solutions, releases the BOXER-6405, an ultra-compact edge AI system for smart factory applications. Fitted with four USB3.0 ports and three COM ports, this versatile device can easily be connected to a range of factory equipment. Measuring just 166mm x 106.6mm x 37mm, the BOXER-6405 can be deployed in the tightest of spaces. Despite its modest dimensions, it can be connecte ...
Read more

›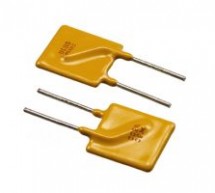 Surface-mount fuses do a good job at protecting components from burning up – sadly, exchanging them is not a simple task manageable by end users. LittelFuse's RUEF series provide an attractive alternative, which is not widely known. Parts like the RUEF300 are based on the concept of the PTC. Designers switch them in series with the load, meaning that the parts normally have a pretty low resistance (less tha ...
Read more

›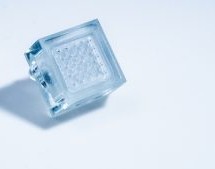 Imec, the distinguished Belgian research center has invented a new and cost-effective method of cooling chips. This achievement can be an important innovation to tackle the ever-increasing cooling demands of high-performance 3D chips and systems. Present powerful electronic systems have high cooling demands for integrated semiconductor chips. Conventional solutions operate with various passive (or occasiona ...
Read more

›
Karlsruhe Institute of Technology (KIT) researchers in Germany have developed a single-atom transistor that can reduce the power consumption of electronic systems significantly. The device is being developed by Professor Thomas Schimmel and his team at the Institute of Applied Physics (APH). The single-atom transistor switches electrical current by controlled repositioning of a single atom in a gel electrol ...
Read more

›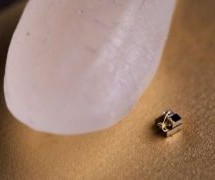 The battle of the world smallest computer is something the researchers at the University of Michigan don't attempt to give up anytime soon with the introduction of the Michigan Micro Mote, a computer smaller than a grain of rice. The Michigan Micro Mote has helped researchers at the University of Michigan remain top in the competition of the creation of the world's smallest computer. IBM took the title in M ...
Read more

›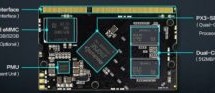 Firefly has launched a new SODIMM-style, 67.6 x 40mm Core-PX3-SEJ module that runs Android 5.1 or Ubuntu 15.04 on a Rockchip PX3-SE. It's a new 1.3GHz, quad-core, Cortex-A7 SoC. The 40 USD module is available in a 1GB RAM/8GB eMMC configuration on a $120, 117 x 85mm Firefly-PX3-SE development board. Other memory configurations may also be available soon. The PX3-SE SoC gives the module a sandwich-style dev ...
Read more

›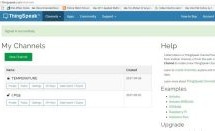 IOT based temperature data logger using esp8266 and pic microcontroller: Hi everyone I hope you are learning about embedded systems and working on embedded systems based projects. Internet of things is a very popular topic now a days among engineering students and professionals. Many Engineering students works on IOT based projects.In today's project based on pic microcontroller, you will learn how to make ...
Read more

›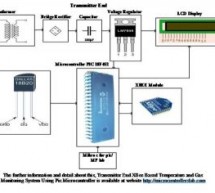 Xbee based temperature and gas monitoring system using pic microcontroller is a system that could be used for monitoring or controlling the temperature or gas automatically of any room, public place or storage place such as vegetable storage or fruit storage place. If we analyze the current situation of world then we can easily examine that in this busy world, no one has a time to switch on or off the elect ...
Read more

›