4-slot Industrial System with LGA1151 Socket Intel® Xeon® E3 v5, 7th/6th Gen Intel® Core™ i7/i5/i3 & Celeron® Processor, Intel® C236/Q170, Front-access I/O, PCIe/PCI Slots. Axiomtek – a world-renowned leader relentlessly devoted in the research, development and manufacture of series of innovative and reliable industrial computer products of high efficiency – is pleased to announce the release of IP ...
Read more

›
Renesas Electronics' new RX65N Cloud Kit provides a simple, application-ready platform for the development of IoT sensor devices which connect to the cloud via Amazon Web Services (AWS). The kit features an RX65N microcontroller, on-board Wi-Fi® wireless connectivity, environmental, light and inertial sensors, and support for Amazon's FreeRTOS real-time operating system. Future Electronics is now offering R ...
Read more

›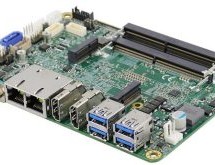 IBASE Technology Inc. (TPEx: 8050), a world leading provider of industrial computers and embedded computing solutions, releases the IB918 3.5-inch Disk-Size SBC based on the AMD Ryzen™ Embedded V1000/R1000 SoC. The IB918 allows system designers to create feature rich systems targeting panel PC, kiosk, POS, medical display and industrial applications. Generating stunning 4K Ultra High-Definition resolution f ...
Read more

›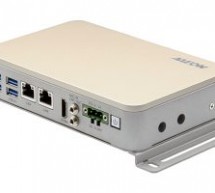 AAEON, the award winning industry leader in [email protected] solutions, announces the launch of the BOXER-8300AI Series. Including the BOXER-8310AI, BOXER-8320AI, and the BOXER-8330AI (Coming Q4 2019), this family of [email protected] embedded box PCs power AI and edge computing thanks to the innovative Intel® Movidius™ Myriad™ X. At the core of the BOXER-8300AI series is the innovative AI Core X module from AAEON. Each AI Co ...
Read more

›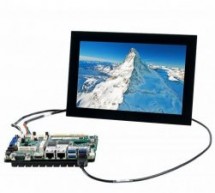 The supplier of complete solutions for display technology, power, and embedded systems, Fortec Electronik, now offers iBASE's IB818, a single board computer (SBC) expanded to plug-and-play TFT display kit. According to the company, the iBASE IB818 single board computer already configured for display will help facilitate a quick and fast project start upon delivery. Users only need to plug it in and get star ...
Read more

›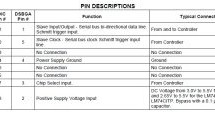 In this post i am going to interface LM74 temperature sensor with Pic18f452 microcontroller. LM74 is a temperature sensor by Texas Instruments. It comes with an SPI (Serial Peripheral Interface) interface. You can operate it in SPI (Serial Peripheral Interface) mode. A processor/microcontroller can read temperature reading from LM74 at any time. LM74 provides resolution of up to 0.0625 degree Centigrade. It ...
Read more

›
Vecow Co., Ltd., a team of embedded expert, today announced the launch of EMBC-3000 3.5" SBC and SPC-5200 Slim Fanless System. Powered by the 8th Gen Intel® Core U-Series (Whiskey Lake) platform, EMBC-3000 and SPC-5200 feature outstanding performance, compact design, system-oriented integration and industrial-grade reliability, aiming at embedded solutions for Intelligent control, machine vision, In-vehicle ...
Read more

›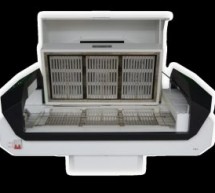 Neoden USA, a distributor of Neoden products in the US, is pleased to announce the launch of their new desktop reflow oven, Neoden IN6. The reflow oven is equipped with 6 heating zones, 3 of them are located at the top and the other 3 are located at the bottom. The multiple zones will provide a superior soldering performance. Neoden IN6 comes with a full hot-air convection system that will circulate the hot ...
Read more

›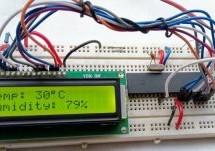 Temperature and Humidity measurement is often useful in many applications like Home Automation, Environment Monitoring, Weather station, etc. The most popularly used Temperature sensor next to LM35 is the DHT11, we have previously built many DHT11 Projects by interfacing it with Arduino, with Raspberry Pi and many other development boards. In this article, we will learn how to interface this DHT11 with PIC1 ...
Read more

›
A miniature 35x100mm single board computer with Mini-PCIe, 802.3at GbE Ethernet, Nano-SIM and Peripheral I/O The GW5913 is a member of the Gateworks 5th generation Ventana family of single board computers targeted for small embedded applications such as IoT Gateways, Man Portable Units (MPUs), Unmanned Aerial Vehicles (UAV) equipment, digital signage, and robotics. The GW5913 features the Freescale™ i.MX6 D ...
Read more

›