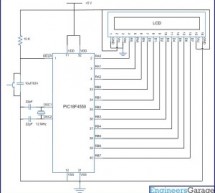 Several automated and semi-automated devices require a message to be displayed in order to indicate their working status. In continuation to LCD interfacing with PIC18F4550, this article explains how to display a message or string on a 16x2 character LCD. Programming steps: ·         Configure the LCD. ·         Store a string in a character array. unsigned char data[20]="EngineersGarage"; ·         Run a l ...
Read more

›
The Microchip PIC32 is a family of complex and powerful microcontrollers that can be purchased for less than $10 in quantities of one. This microcontroller offers many peripherals useful for mechatronics purposes, such as several channels for analog-to-digital conversion, digital I/O, synchronous and asynchronous serial communication, pulse width modulation, etc. For our purposes, the primary advantages of ...
Read more

›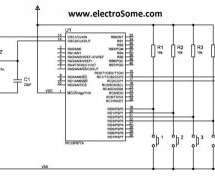 PWM is a technique used to generate analog output signal using digital signals. It is commonly used to control average power delivered to a load, motor speed control, generating analog voltage levels and for generating analog waveforms. CCP Modules are available with a number of PIC Microcontrollers. CCP stands for Capture/Compare/PWM. Using PWM module is far more easier and cost effective than using extra ...
Read more

›
This project is pretty cool for a few reasons, and driving a huge LED matrix with a single 8-bit controller is just one of them. The idea was born when I bought 120 LEDs of the wrong type, and decided to do something with them. With that many LEDs, there are only a few things you can do, and a matrix is the natural first-place-winner in the competition of those ideas. One of the LEDs did not work, so a 12x1 ...
Read more

›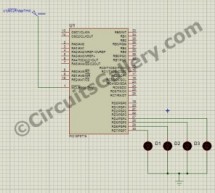 This is our PIC Microcontroller tutorial series. We have already discussed basic beginners guide to PIC. Now let's see how to simulate the PIC microcontroller?PIC simulation is the important step that you should do before practical implementation of any microcontroller projects. As Circuits Gallery covers topic of Microcontrollers especially with PIC (Peripheral Interface Controller), this guide shows how t ...
Read more

›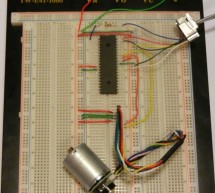 Introduction: From electronic toys & games to microwave ovens, microcontrollers can be found just about anywhere these days! But how can we make these small computers work for our own electronics projects? That's where this tutorial comes in - with detailed instructions showing you what to do every step of the way. At the end of this project, your microcontroller will even be able to track the speed of ...
Read more

›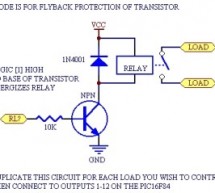 This article shows how to use the PIC16F84 microcontroller with PicBasic to design a quick & effective, serially controlled, I/O-Expander.  Using PicBasic makes developing handy single-chip devices like this extremely simple. If you're spending all your time programming in assembler, you'll appreciate how simple PicBasic is to use, and how easily you can create single-chip solutions like this one in mer ...
Read more

›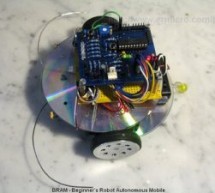 Have you ever thought that most of our perception about the robot is based on the Hollywood movie! The famous 3CPO and R2D2 from Star Wars until the little cute garbage compacting robot named WALL-E; all of these machines are example of our dreams or should I say our quest to what we all think about the robot should be. Although the robot that we are going to build here is still far away from the technologi ...
Read more

›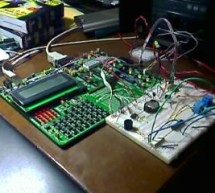 The AquaCont is an electronic system witch permits to manage and to monitor most of the parameters of all the electrics devices that can be found in a aquarium. The PIC18F4520 used to realize it, combines a real time clock and a temperature sensor in order to control 8 relays. The system main characteristics are: time / calendar weekly timer for 6 daily events digital temperature sensor additional eeprom me ...
Read more

›
Files contained in MINIDDS.ZIP: readme.txt Read this first! compplac.pdf Component placement in PDF format schema.pdf Schematic diagram in PDF format top.ps PCB top copper layer in Postscript format bottom.ps PCB bottom copper layer in Postscript format ad9832_4.asm PIC assembly source code p16f84.inc Needed for assembly of ad9832_4.asm (for 'F84) p16c84.inc As above but for 'C84 vfo5x7f.hex PIC16F84 progra ...
Read more

›