Measuring the voltage and current will always be helpful while making or debugging any electrical system. In this project we are going to make our own Digital Ammeter using PIC16F877A Microcontroller and current sensor ACS712-5A. This project can measure both AC and DC current with a range of 0-30A with an accuracy of 0.3A. With few modifications on the code you can also use this circuit to measure up to 30 ...
Read more

›
For any project to come alive, we need to use sensors. Sensors acts as the eyes and ears for all embedded application, it helps the digital Microcontroller to understand what is actually happening in this real Analog world. In this tutorial we will be learning how to Interface Ultrasonic Sensor HC-SR04 with PIC microcontroller. The HC-SR04 is an ultrasonic sensor which can be used to measure distance anywhe ...
Read more

›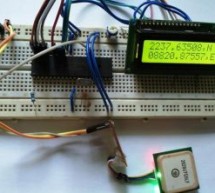 GPS is the short-form of Global Positioning System. It is a system which provide accurate Altitude, Latitude, Longitude, UTC time and many more information, which are taken from 2, 3, 4 or more satellite. To read data from GPS, we need some Microcontroller and we already interfaced GPS with Arduino and with Raspberry Pi. We have selected G7020 GPS module which is made by U-blox. We will receive Longitude an ...
Read more

›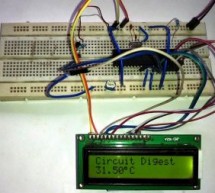 Generally, the LM35 temperature sensor is used with microcontrollers to measure the temperature because it is cheap and easily available. But LM35 gives analog values and we need to convert them into digital using ADC (Analog to Digital Converter). But today we are using DS18B20 temperature sensor in which we don't need an ADC conversion to get the temperature. Here we will use PIC Microcontroller with DS18 ...
Read more

›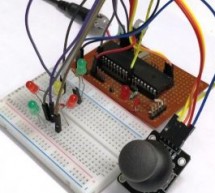 Input devices play a vital role in any electronics projects. These input device help the user to interact with the digital world. An input device can be as simple as a push button or as complicated as a touch screen; it varies based on the requirement of the project. In this tutorial we are going to learn how to interface a joystick with our PIC microcontroller, a joystick is a cool way to interact with the ...
Read more

›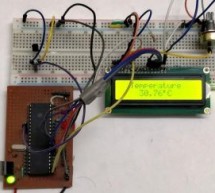 In this tutorial, we are making a Digital Thermometer using PIC microcontroller and LM35 Temperature Sensor. In this project, we will sense the temperature using LM35 and display it on 16x2 LCD. LM35 Temperature Sensor is accurate and cheaper and doesn't require any external calibration. The output voltage is proportional to Celsius temperature scale and changes by 10mV per °C. Material Required PicKit 3 LM ...
Read more

›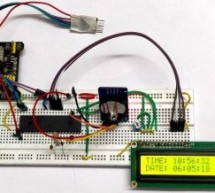 Almost all embedded devices are designed to interact with the real world. They act as a bridge to communicate between the digital world and the real world. To make this process easier and efficient, the digital world would sometimes need to keep track of the time of and date of the real world. This way the digital world will know what time/day it is in the real world and can even distinguish between day or ...
Read more

›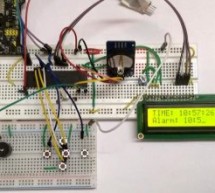 The digital Revolution started in 1950 changes all the existing mechanical and analog electronic structures into digital computers. Since the growth of digital electronics has been exponential, today it is almost impossible for a person to resist using any electronic equipment. Starting from the alarm clock that wakes you up and the toaster that serves you breakfast, everything is a contribution from digita ...
Read more

›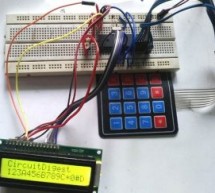 Keypads are widely used input devices being used in various electronics and embedded projects. They are used to take inputs in the form of numbers and alphabets, and feed the same into system for further processing. In this tutorial we are going to interface a 4x4 matrix keypad with PIC16F877A. Before going into the detail logic and learn how to use the keypad, we will need to know few things. Why we need 4 ...
Read more

›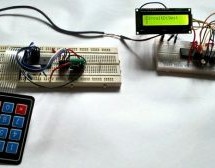 Hello everyone, Today in this project, we will interface RF Receiver and Transmitter module with PIC Microcontroller and communicate between two different pic microcontrollers wirelessly. In this project we will do following things:- We will use PIC16F877A for the Transmitter and PIC18F4520 for the Receiver section. We will interface Keypad and LCD with PIC microcontroller. On the transmitter side, we will ...
Read more

›