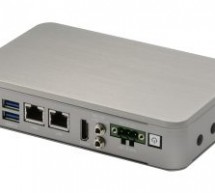 AAEON, a leading developer of IoT solutions, releases the BOXER-6405, an ultra-compact edge AI system for smart factory applications. Fitted with four USB3.0 ports and three COM ports, this versatile device can easily be connected to a range of factory equipment. Measuring just 166mm x 106.6mm x 37mm, the BOXER-6405 can be deployed in the tightest of spaces. Despite its modest dimensions, it can be connecte ...
Read more

›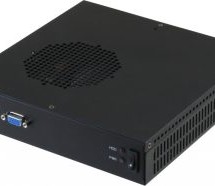 AAEON, a major developer of innovative industrial systems, releases the ACS-1U01 Series, a range of turnkey solutions that capitalize on the strength of three of its bestselling SBCs. By enclosing the boards inside a tough 1U chassis, AAEON is giving customers a ready-to-go system for use in a variety of applications including industrial automation, POS, medical equipment, digital signage, and transportatio ...
Read more

›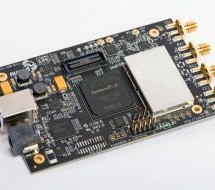 Everyone believes the future is going to be bright and a lot are betting that smart devices of the future will have the ability to self-adapt to its environment and that's why some are backing on Cognitive Radios which are Software Defined Radios with AI. Our world is becoming crowded with several smart devices, and the explosion of IoT has made the demand and durability of robust radio networks high while ...
Read more

›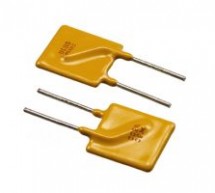 Surface-mount fuses do a good job at protecting components from burning up – sadly, exchanging them is not a simple task manageable by end users. LittelFuse's RUEF series provide an attractive alternative, which is not widely known. Parts like the RUEF300 are based on the concept of the PTC. Designers switch them in series with the load, meaning that the parts normally have a pretty low resistance (less tha ...
Read more

›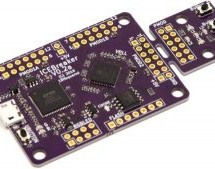 The first open source iCE40 FPGA development board designed for teachers and students. It's comming soon on CrowdSupply. Are you ready to venture into the brave new world of digital logic design? The iCEBreaker FPGA board is specifically designed for you. It's designed to work out of the box with the newest open source FPGA development tools and next generation open CPU architectures. The iCEBreaker FPGA bo ...
Read more

›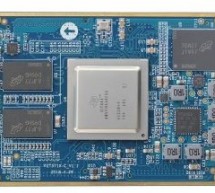 Ever since its foundation in 2007, Forlinx Embedded Tech. Co., Ltd. has been a major manufacturer and distributor of ARM technology-based embedded products such as Single Board Computers (SBCs), development boards, and many more to major companies all over the world such as Samsung, TI, Freescale, etc. Some of their SBCs are TI (Texas Instruments) Sitara AM3354 based on OK335xS-II and the Forlinx i.MX6 SBC ...
Read more

›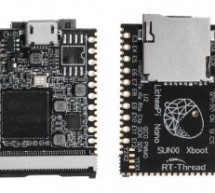 The diffusion of the A10 Cortex A8 processor did not stop the ARM9 market of the Allwinner F series. Since its foundation, Allwinner has released several SoCs for use in Android tablets, as well as in smartphones and camera systems. The A10 was the most successful Soc of Allwinner. The chip was mainly used on Android and Linux keys, even with tablets under $ 150 such as Ainol Novo 7 Aurora (India). The proc ...
Read more

›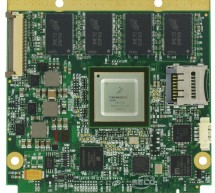 Seco Embedded Creators have launched the i.MX8M based Q7-C25 and i.MX8Quad based Q7-C26. Both can run Linux and Android, and are available in 0 to 60°C and -40 to 85°C models. The 5V modules have many similar features, but the Q7-C26 based on the more powerful, up to hexacore i.MX8Quad adds some extras such as SATA III support. The Q7-C25 utilizes NXP's dual- or quadcore, 1.5GHz Cortex-A53 i.MX8M. It facili ...
Read more

›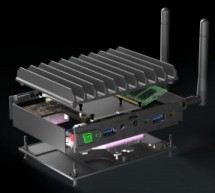 The first MintBox Mini was released in 2015 in partnership between Compulab and the Linux Mint team. Since then, there has been an advancement in the software and the hardware that powered the first iteration. In March 2018, Compulab has continued with the Linux Mini Project releasing a replacement for the AMD A10 based MintBox Mini Pro mini PC called the MintBox Mini 2 (MBM2). The new MintBox Mini 2 comes ...
Read more

›
Con dos modos de realización de pruebas (manual y automático), este testeador de alimentación USB-C es una solución compacta, económica y stand-alone. We are quickly entering the age of USB Type-C. This "jack of all trades" port is appearing in more and more new electronic devices. USB Type-C helps to reduce reliance on proprietary power adapters and USB cables; you can move to a single, robust, and compact ...
Read more

›