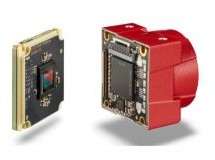 Allied Vision Technologies GmbH in November announced its Alvium 1500 and Alvium 1800 embedded and machine vision camera series. The Alvium 1500 supports MIPI-CSI-2 interfaces and the Alvium 1800 supports MIPI-CSI-2 and USB3 Vision. They both have On Semi sensors featuring up to 2592 × 1944 px resolution and V4L2 drivers that support Jetson and i.MX6/8 dev boards. The Alvium SoC is fitted on a 27 x 27mm mod ...
Read more

›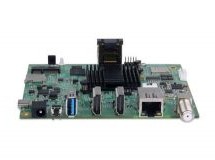 Geniatech released a new NXP i.MX 8M development board called APC810. The Geniatech APC810 is a Consumer Edition board based on the i.MX 8M series of SoCs. The NXP i.MX 8M family of applications processors based on Arm® Cortex®-A53 and Cortex-M4 cores provide industry-leading audio, voice and video processing for applications that scale from consumer home audio to industrial building automation and mobile c ...
Read more

›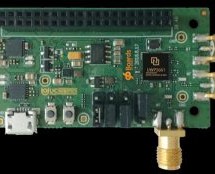 A few months ago, in November 2018, we talked about the possibility of combining both WiFi 5 and Bluetooth 5 into one board. The UNISOC UWP5661 was a chip that could make that possible and the same chip powers the IVY5661 96Boards IoT board. At the time of posting about the IVY5661 board and the relatively unknown WiSoC chip little information was available. The product board was categorized as upcoming, bu ...
Read more

›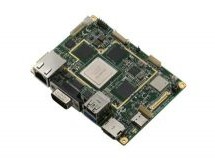 Pico-ITX Fanless Board with Rockchip ARM Dual-Core Cortex-A72 and Quad-Core Cortex-A53 AAEON, an award winning developer of AI hardware and a leader in industrial embedded solutions, releases the RICO-3399, a powerful PICO-ITX single-board computer that is built for AI applications and high-resolution displays. It features the Rockchip RK3399 ARM hexa-core processor, 4K Ultra HD video at 60 fps via HDMI 2.0 ...
Read more

›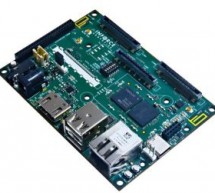 For a while now, the only Snapdragon 660 based SBC known to us is the Intrinsyc's Mini-ITX form factor Open-Q 660 HDK, focusing on mobile device development. However, Inforce has launched its $220 "Inforce 6560" Pico-ITX SBC. This SBC runs Android 8 and Ubuntu on its octa-core Snapdragon 660 and enables stereoscopic depth sensing through its dual MIPI-CSI interfaces. The 100 x 72mm SBC ships with an Android ...
Read more

›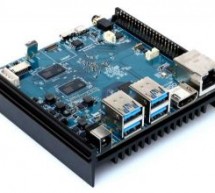 The ODROID-N2 SBC is a new generation single board computer that is more powerful, more stable, and faster performing than ODROID N1. The main CPU of the N2 is based on big.Little architecture which integrates a quad-core ARM Cortex-A73 CPU cluster and a dual core Cortex-A53 cluster with a new generation Mali-G52 GPU. Thanks to the modern 12nm silicon technology, the A73 cores runs at 1.8Ghz without thermal ...
Read more

›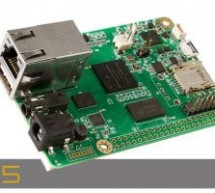 SBC-U5A & SBC-U5C – Credit Card Sized SBC (I.MX6 ULL) Novasom Industries' U5 is a small board, approximately credit card size, that consumes little power, but that can do much more than what you think thanks to the ARM core A7 and the optimization of our SW systems. Arrives with all necessary to guarantee an immediate bootstrap, driving an RGB display with its backlight and touchscreen, connecting via E ...
Read more

›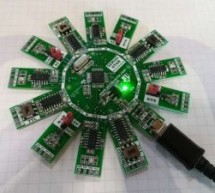 Hi all! Here's one of the last board I design the last year. On 2016, I develop the Dual USB Serial and I2C Converter board. Although this board works fine, it has a couple of lacks. First one, is that to use the both converters, you need two free USB ports. Is a minor problem today with USB hubs, but you need the hub and also two USB wires. And the other problem is that this board uses mini-USB connectors. ...
Read more

›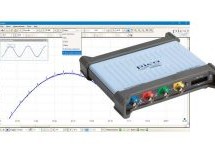 Today's electronic designs employ a wide range of signal types: analog, digital, serial (both high- and low-speed), parallel, audio, video, power distribution and so on. All need to be debugged, measured and validated to ensure that the device under test is functioning correctly and within specification. To handle this variety of signal types, PicoScope 5000D FlexRes hardware employs multiple high-resolutio ...
Read more

›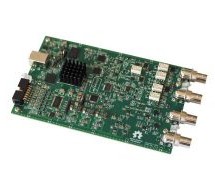 Five Benchtop Tools in One Open Source Device. ScopeFun in an open source, all-in-one instrumentation platform. It includes an oscilloscope, arbitrary waveform generator, spectrum analyzer, logic analyzer, and digital pattern generator. Hardware Hardware is built around Xilinx Artix-7 FPGA with an onboard RAM available for buffering samples (512 MB DDR3 SDRAM). All hardware settings are controlled via softw ...
Read more

›