Texas Instrument's USB Dedicated Charging Port Controller TPS2514 is specifically designed to implement the charging schemas mentioned below. An auto-detect feature monitors USB data line voltage and automatically provides the correct electrical signatures on D+ and D– data lines. Note that the chip datasheet never mentioned Samsung or Apple in particular apparently due to the copyright issues. In ...
Read more

›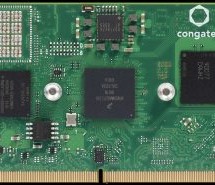 Congatec is introducing a new CoM, the Conga-SMX8-Nano that offers up to 4x ARM Cortex-A53 and 1x Cortex-M7 core along with 1,000's of different possible configurations. This SMARC 2.0 module based on NXP i.MX 8M Nano processor series can meet ultra-low-power requirements with high-level performance while being very cost-effective. Conga-SMX8-Nano module featuring the ...
Read more

›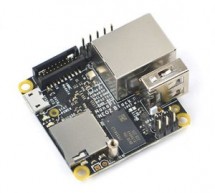 NanoPi NEO2 also known as NanoPi NEO2LTS from FriendlyELEC is a small SBC powered by Allwinner H5 SoC with an ARM Mali-450MP GPU. It is intended or server/headless applications with Ethernet & USB ports, as well as I/O headers. FriendlyELEC launched yet another variant called NanoPi NEO2 Black with the same form factor and Allwinenr H5 64-bit Arm SoC. Only ...
Read more

›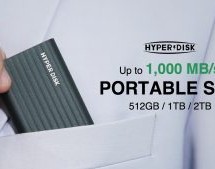 Physical storage drives have not changed a lot over the years. They have improved in terms of storage capacity and technology but they are definitely still a bit bulky (compared with how small things are becoming) and relatively slow. To offer an improvement to what is currently in the market, GrowthLabs recently announced the launch of a crowdfunding campaign for their Storage Drive device called ...
Read more

›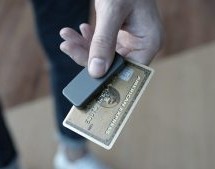 Even with the advent of several file-sharing platforms and the proliferation of internet access to enable their use, the "old" regular way of moving a file from one place to the other via USB drives is still in vogue. Especially for large files like the video and picture contents which creatives need to move around for editing before the final version is released. However, while the size of these drives has ...
Read more

›
This is a keystroke injection device (also called badusb). It is similar to a well-known USB rubber ducky made by hak5, but has much extended functionality, lower price and is also completely open source. It looks and feels like an ordinary USB flash drive, but acts as a keyboard that types in a preprogrammed payload. This payload can do anything from configuring a network to installing a reverse shell, sin ...
Read more

›
Mixed-mode regulation merges a switch-mode power conversion design with linear final regulation to give excellent noise and transient characteristics resembling linear supply performance but at greatly reduced weight. Saelig Company, Inc. has announced the introduction of the AIM-TTi MX100Q Series Power Supplies, versatile 4-output laboratory power sources which use mixed mode regulation to ...
Read more

›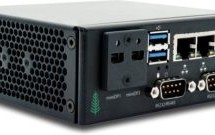 Simply NUC, the company behind several Intel NUC based SBCs like the Apollo Lake based NUC 8 Rugged, recently announced the launch of a new mini-computers codenamed; "Sequoia". The Sequoia is Simply NUC's first AMD-powered mini computer and it is aimed at applications around AI, Edge Analytics, robotics, POS, digital signage and industrial IoT or computing, thanks to it's rugged and robust build. The S ...
Read more

›