SIGLENT's NEW SDG1000X series dual-channel function/arbitrary waveform generators with specifications that include up to 60 MHz maximum bandwidth, 150 MSa/s sampling rate and 14-bit vertical resolution. The proprietary EasyPulse technique helps to solve the weaknesses inherent in traditional DDS generators when generating pulse waveforms, and the special square generator is capable of generating square wave ...
Read more

›
This project is about an open-source, USB based, 10 digit seven segment display unit. This unit is specifically designed to work with POS systems and banking applications. Initially, this system is developed to work with PC based POS systems, and later it was modified to work with other applications. To simplify the communication interface this unit is designed to emulate a COM port in the host terminal. Be ...
Read more

›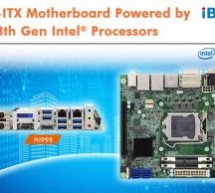 iBASE Technology, a manufacturer of application specific industrial embedded computing platforms, has released the MI998 Mini-ITX motherboard supporting 9th/8th Gen Intel® Xeon® E / Core™ / Pentium® / Celeron® processors with a maximum of 4.7GHz frequency with Intel® Turbo Boost Technology. Equipped with the Intel C246/Q370/H310 chipset, this cutting-edge platform offers the required trusted performance and ...
Read more

›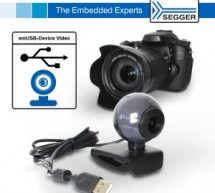 SEGGER introduces video class (UVC) support for emUSB-Device. An Embedded System with a USB device interface can now enumerate as a video camera. Once connected to a Host (Windows, Mac, Linux or Tablet), it is recognized as a camera. Video content can come from a live camera feed, a prerecorded video, or can be generated dynamically by using a graphics library such as SEGGER emWin. The ability to use a host ...
Read more

›
A USB hub that's also a dev board and an I2C, GPIO, and SPI bridge In Addition To Being A 4-Port USB 2 High-Speed Hub, This Programmable USB Hub Is Also: A CircuitPython based development board. A bridge between your computer and I2C (via Sparkfun Qwiic connectors), GPIO, and SPI (via its mikroBUSheader). A power supply, providing 6 A of 5 V power to downstream devices and 13 mA resolution monitoring (per-p ...
Read more

›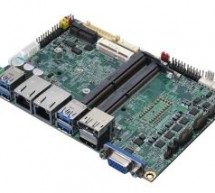 Commell has launched a 3.5-inch "LE-37M" SBC that taps Intel's 8th Gen H-series CPUs, and features triple displays, 4x USB 3.1, 2x SATA III, 2x GbE, and mini-PCIe and M.2 expansion. Commell has released a number of Intel's 8th Gen "Coffee Lake" products and they launched the LV-67X industrial Mini-ITX board last August and followed up with a 3.5-inch LS-37L SBC that also supports up to 65W TDP Coffee Lake S ...
Read more

›
Every serious maker out there will surely tell you the importance of having a good oscilloscope. An oscilloscope is something you should have if you really consider yourself a maker, and fortunately enough, the cost of quality oscilloscope has been on the decline for some time now, so you don't necessarily have to get the big bucker ones to get started. Small size PC based USB scopes are an excellent altern ...
Read more

›
Marquee displaying the text that is sent over the USB port circuit i. … The program used to send text with visual basic source codes prepared and have built on the 8 × 32... Electronics Projects, PIC18F4550 USB Marquee Display Scrolling Text Circuit LED Visualbasic "microchip projects, microcontroller projects, " Marquee displaying the text that is sent over the USB port circuit i. … The program used to sen ...
Read more

›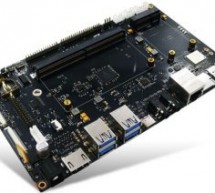 MYIR has launched its first board based on one of NXP's high performance i.MX8 processors. The 30 to 80°C tolerant "MYC-JX8MX CPU Module" runs Linux on a quad -A53 i.MX8M with 1GB or 2GB LPDDR4 and 8GB eMMC, with a "MYD-JX8MX" dev board adding 5x USB 3.0 plus mini-PCIe and PCIe x4 for NVMe. The $99 upward 82 x 52mm MYC-JX8MX CPU Module features i.MX8M COM, and connects via a 314-pin MXM 3.0 edge finger to t ...
Read more

›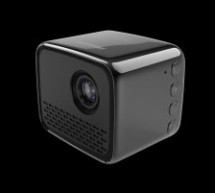 Philips Projection design and manufacture pico projectors and home cine projectors for the mainstream market. As part of its strategy to extend and renew the current PicoPix portable devices, Philips Projection is unleashing the brand new PicoPix Collection. The collection is composed of 2 new micro DLP projectors bringing vivid images, wireless connectivity and a battery, packed in a pocket friendly design ...
Read more

›