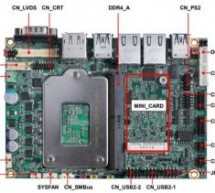 Commell the worldwide leader of Industrial Single Board Computers, has launched its Intel's 8th Gen Coffee Lake-based 3.5-inch LS-37L board. This comes after they launched the LV-67X back in August. Just like the LV-67X, the LS-37L board has the same FCLGA1151 socket, that supports up to 6-core, 65W TDP Coffee Lake S-series processors like the 3.1GHz/4.3GHz Core i5-8600. It supports Windows drivers accordin ...
Read more

›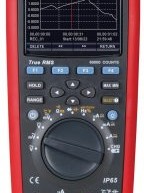 Hand multimeter/ datalogger with 60 000 counts, high precision, comprehensive graphic full-colour display and with the possibility to connect to a PC or a smartphone – that´s the UT 181 A. If you consider buying a top-class multimeter, probably you already know what you expect of it.  Let´s take a look with us at main or most interesting features of the UT 181 A:  Displaying on a full-colour backlighted TFT ...
Read more

›
13th November 2018 – FTDI Chip has introduced the USB power delivery technology necessary to go beyond the powering of consumer electronics products and support the elevated current levels required by larger items of electronic equipment. The FT4233H is an advanced bridge IC with USB Type-C connectivity and USB power delivery (PD) Rev. 3.0 controller capabilities – supporting applications up to 100W. Throug ...
Read more

›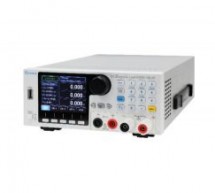 To meet the testing requirements of small power supplies, Chroma has launched a brand new 63000 Series of benchtop DC electronic loads specifically designed for testing lower power adaptors, cell phone chargers, small batteries (such as cell phone batteries), D/D converters, USB PD, and so on. Different from the modular electronic load, they can be used without a mainframe. With the advantages of its compac ...
Read more

›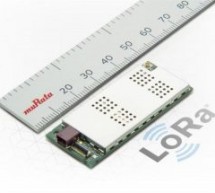 The release of the LBAA0ZZ1QM (US) & LBAA0ZZ1TY (EU) LoRa Pico Gateway 14-pin metal-shielded module has been announced by Murata. Supporting eight channels and available in two variants for use in either EU or US ISM bands, this ultra compact module measures just 55.0×21.0x3.4mm.  Designed as a single substrate low cost module that can enable the fast provision of low data rate LoRa radio links, the mod ...
Read more

›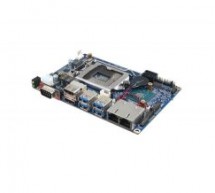 Avalue recently announced a Linux-friendly 3.5″ ECM-CFS Single Board Computer with a choice of Intel's latest 8th Gen "Coffee Lake" S-series processors. It also features triple display support, 2x GbE, 4x USB 3.1, 2x SATA, and mSATA. This SBC is considered as the world's first 3.5-inch SBC to feature Intel's 8th Gen "Coffee Lake" processors. Avalue's 146 x 101mm ECM-CFS SBC is designed keeping various appli ...
Read more

›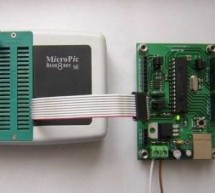 Unlike other applications that attempt PIC18F2550 development board "USB bootloader" option for the project for which you want to apply with the PIC18F2550 keep a circuit will provide great convenience for. PIC18F2550 Application Board... Electronics Projects, PIC18F2550 Development Board Circut USB Bootloader PCB "pic development board, pic18f2550 projects, " Unlike other applications that attempt PIC18F25 ...
Read more

›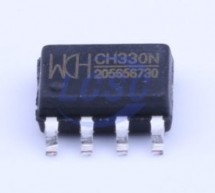 Recently the hobbyist market has seen the appearance of the Air602 low-cost ARM WiFi module. This module might be a potential competitor of ESP8266, another low-cost powerful WiFi module, that took the electronics hobbyists by storm long ago and is still extremely popular. But what's more interesting about the Air602 module is the usage of a completely new USB to Serial Chip – WCH CH330N. This chip has feat ...
Read more

›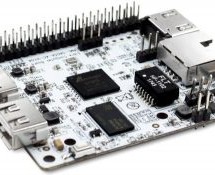 Libre Computer has successfully launched a smaller, less powerful follow-up to its Le Potato SBC, the "La Frite SBC. The La Frite SBC is a small version of the Le Potato SBC, that has a quad -A53, HD-only Amlogic S805X, a Raspberry Pi A+ footprint and GPIO connector, and mainline Linux support. The 64 x 55mm La Frite is roughly modeled on the 65 x 56mm Raspberry Pi Model A+. The new board has a different la ...
Read more

›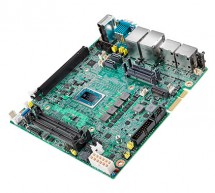 Advantech announced a new gaming and lottery board, the DPX-E265. The gaming board is based on AMD's Ryzen V1000, which features a 4x DP++ ports, 2x SATA, plus M.2, PCle x16, and PCIe x4 expansion. Prior to the DPX E265, in February of this year Advantech announced the DPC-E140 casino gaming board with AMD's Ryzen Embedded V1000. They also launched an Intel 7th Gen "Kaby Lake" based DPX-S445 casino g ...
Read more

›