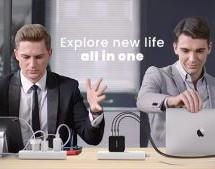 Highlights: Essential for Travel/Office/Home One charger solves all the troubles. No need to bring multiple charging adapters when travelling; No worries about the large size of the traditional multi-port charger, which is not convenient for carrying. Work easily, no longer need to equip each device with a different charger, make the desktop clean and tidy, and no longer worry about the cluttered power cord ...
Read more

›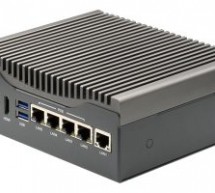 AAEON, a leader in AI and edge computing solutions, announces the VPC-3350AI embedded PC featuring Intel® Movidius® Myriad™ X. Built for industrial and in-vehicle use, the VPC-3350AI provides faster and smoother AI processing compared to similar systems which rely on CPU performance alone. The VPC-3350AI is based on a flexible platform powered by Intel® Atom™ x5 E3940 (formerly Apollo Lake) paired with two ...
Read more

›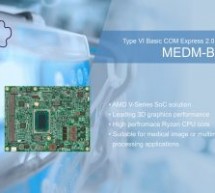 New MEDM-B603 features latest AMD embedded platform for medical imaging or multimedia imaging processing/control American Portwell Technology, Inc., (https://www.portwell.com), a leading COM Express solution provider for the embedded computing market, announces its new compact (125 x 95 mm) MEDM-B603 Type 6 COM Express module. MEDM-B603 features the AMD Ryzen™ Embedded V1000 SoC Accelerated Processing Unit ...
Read more

›
F-Secure Foundry recently launched a crowdfunding campaign for their new, tiny form factor USB Armory MK II computer. The device which comes with a form factor that looks like a usb flash drive is an open-source, full featured USB computer with Bluetooth, USB-C ports, 512MB RAM and 900MHz and was developed as an improvement to the USB Armory computer dongle launched far back in 2014. The USB ...
Read more

›
Renesas Electronics' new RX65N Cloud Kit provides a simple, application-ready platform for the development of IoT sensor devices which connect to the cloud via Amazon Web Services (AWS). The kit features an RX65N microcontroller, on-board Wi-Fi® wireless connectivity, environmental, light and inertial sensors, and support for Amazon's FreeRTOS real-time operating system. Future Electronics is now offering R ...
Read more

›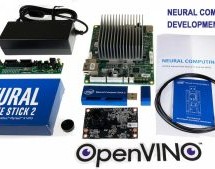 Following the success of their last product; the Atomic Pi SBC which sold for only $34 and sold out multiple times, Team IoT, has returned with another successful Kickstarter project for a Neural Computing Development Kit that combines the Intel Cherry Trail-based Atomic Pi SBC with a 2GB RAM and 16GB eMMC, with Intel's Neural Compute Stick 2 AI accelerator (NCS2). The kit which comes with Ubuntu and intel' ...
Read more

›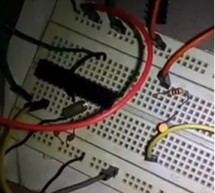 This is a simple project aims to start with microchip pic 18 series USB built in microcontrollers. Before going to use USB feature of pic microcontroller i thought to first start with blink led program. Simple Blink led will introduce us with the configuration bits of pic microcontroller. It took me 2 days to study about the architecture of Pic18f2550 and set the configuration bits. After many trials i fina ...
Read more

›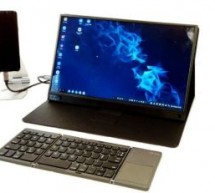 Laptop Docks for smartphones are becoming quite the real deal. For those who are not yet familiar with them, the docks serve as hosts for turning smartphones into laptops. As their popularity grows, the market is awash with several types of laptop docks with some top performers like the NexDock 2 and AFAICR, both of which come with a full laptop body, non-touch display and keyboard. However, "Losing the wir ...
Read more

›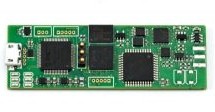 After the release of his PIC32MZ EF based 20Msps oscilloscope with an integrated 1-inch by 1-inch OLED screen for readouts, Electrical Engineer, Mark Omo has again unveiled his new design, the self-contained 60MHz 250Msps Probe Scope oscilloscope with the probe in cable form factor. The Probe-scope oscilloscope which runs at 250Msps and has a bandwidth of 60MHz was designed to bridge the large market gap be ...
Read more

›
e-con Systems Inc., a leading camera solutions company, today announced the launch of See3CAM_CU55M, a 5 MP Monochrome USB 3.1 Gen 1 SuperSpeed Camera. With a 1/2.5" AR0521 CMOS image sensor from ON Semiconductor, backed by 2.2μm x 2.2μm pixel BSI technology, this camera produces monochrome images of exceptional quality. See3CAM_CU55M includes a high level of SNR, which guarantees low noise in all conditio ...
Read more

›