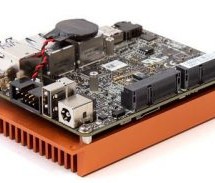 Four "EPM16x"-branded Pico-ITX SBCs has just been launched by Logic Supply. The boards, while compatible with Windows, come Ubuntu-Ready and are available in individual quantities starting at only $245 to $426 without SSD storage. The four boards include the EPM160, EPM161, EPM162 and the EPM163. The EPM160, EPM161, and EPM162 are based on the Intel's dual-core Celeron N3350 while the top-of-the-line, leade ...
Read more

›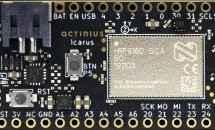 More-powerful, low-power Icarus IoT Board sells at €99,50 Low-power, cost-effective Icarus IoT board built with the newest nRF91 modem from Nordic Semiconductor combines the latest technological features in the market and integrates the use of GPS and cellular data (LTE-M / NB-IoT) all in one to offer an endless range of possibilities. The new offering from Actinius delivers better specs at a relatively low ...
Read more

›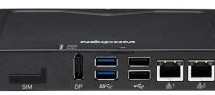 Powered by Intel® Celeron® processor, the slim box computer NISE 51 featuring multiple I/O design and the capability to meet customers' need is the key for M2M intelligent system as an intelligent IoT gateway. Rich I/O Design in Slim Footprint Flexible connectivity to communication devices is inevitable for the use of predictive maintenance applications. With slim size of 162mm (W) x 26mm (H) x 150mm (D), N ...
Read more

›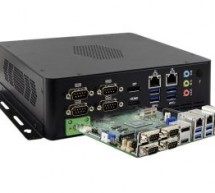 IBASE Technology Inc. (TPEx: 8050), a world leader in the manufacture of industrial motherboard and embedded solutions, today announced the launch of the CMI300-988 slim Mini-ITX system with an onboard AMD RyzenTM Embedded V1807B processor that combines the processing power of the advanced AMD "Zen" CPU and "Vega" graphics architecture in a single chip. Measuring 200 x 200 x 62mm, the CMI300-988 is designed ...
Read more

›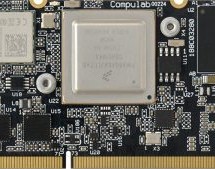 CompuLab introduces CL-SOM-iMX8X – a miniature System-on-Module built around the NXP i.MX8X System-on-Chip family. High performance, powerful graphics and extensive connectivity make CL-SOM-iMX8X an excellent solution for a very wide range of applications such as industrial HMI, building control, image processing systems, IoT gateways, medical devices and metering systems. CL-SOM-iMX8X has been designed to ...
Read more

›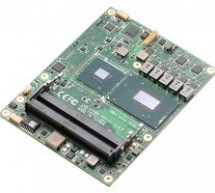 AAEON, an industry leader in embedded computing, announces the COM-CFHB6 Computer-on-Module. Featuring the 8th and 9th Generation Intel Core Processors, it is built to bring flexible computing to any embedded project. The COM-CFHB6 is built to the COM Express Type 6 form factor. It features a wide range of processors from the Intel Celeron to Intel Xeon, and the 8th and 9th Generation Intel Core processors ...
Read more

›
Variscite announced the launch of the VAR-SOM-6UL System on Module. The VAR-SOM-6UL powered by NXP's i.MX 6UltraLite / 6ULL / 6ULZ ARM Cortex-A7 processor with up to 900MHz CPU Clock. The new SoM is based on Variscite's popular DART-6UL platform while integrating additional LVDS bridge option, all packed in SO-DIMM200 form factor to fit the VAR-SOM Pin2Pin family. The expansion of the Pin2Pin family provide ...
Read more

›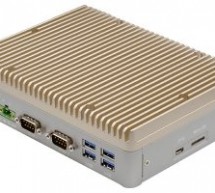 AAEON, an industry leader in AI solutions, announces the BOXER-8170AI, our newest embedded [email protected] computing solution featuring the NVIDIA Jetson TX2. Equipped with four PoE LAN ports and four USB 3.0 ports, the BOXER-8170AI provides stability and flexibility for AI edge networks. The BOXER-8170AI features the powerful NVIDIA Jetson TX2 6-core processor, designed by pairing the Dual Denver 2 and Quad ARM 57 ...
Read more

›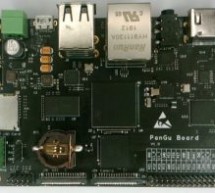 i2SOM has launched a PanGu SBC based on STMicroelectronics (ST) STM32MP1 series SoC. The PanGu SBClist support for both Yocto and Debian and offers 1GB DRAM, HDMI, Ethernet, LCD, USB OTG, USB Host, TF Card, audio and other interfaces. The PanGu Board utilizes the STM32MP157AAA3 version of the SoC series. This version integrates a 650MHz Arm dual-core Cortex-A7 core and 209MHz Cortex-M4 coprocessor with an F ...
Read more

›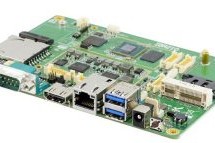 IBASE Technology, a world leading manufacturer of industrial PCs and embedded computing systems, has announced the new IBR210 3.5-inch single board computer featuring NXP's dual or quad core Arm Cortex-A53 i.MX 8M processors in 1.3GHz and 1.5GHz CPU frequencies. The i.MX 8M application processors are built with advance media processing, allowing IBR210 to deliver 4K HDMI content with HDR and run a dual-chan ...
Read more

›