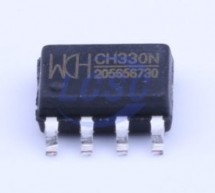 Recently the hobbyist market has seen the appearance of the Air602 low-cost ARM WiFi module. This module might be a potential competitor of ESP8266, another low-cost powerful WiFi module, that took the electronics hobbyists by storm long ago and is still extremely popular. But what's more interesting about the Air602 module is the usage of a completely new USB to Serial Chip – WCH CH330N. This chip has feat ...
Read more

›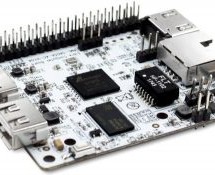 Libre Computer has successfully launched a smaller, less powerful follow-up to its Le Potato SBC, the "La Frite SBC. The La Frite SBC is a small version of the Le Potato SBC, that has a quad -A53, HD-only Amlogic S805X, a Raspberry Pi A+ footprint and GPIO connector, and mainline Linux support. The 64 x 55mm La Frite is roughly modeled on the 65 x 56mm Raspberry Pi Model A+. The new board has a different la ...
Read more

›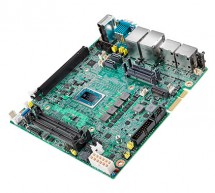 Advantech announced a new gaming and lottery board, the DPX-E265. The gaming board is based on AMD's Ryzen V1000, which features a 4x DP++ ports, 2x SATA, plus M.2, PCle x16, and PCIe x4 expansion. Prior to the DPX E265, in February of this year Advantech announced the DPC-E140 casino gaming board with AMD's Ryzen Embedded V1000. They also launched an Intel 7th Gen "Kaby Lake" based DPX-S445 casino g ...
Read more

›
Microcontrollers are not good with explanations will not do much about the circuit :) but prepared for the project with eagle pcb, diagrams, and Visual C + + asm prepared progrogra my PC (have... Electronics Projects, USB Development Board PIC16C765 "pic development board, " Microcontrollers are not good with explanations will not do much about the circuit :) but prepared for the project with eagle pcb, dia ...
Read more

›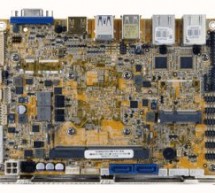 IEI is rejuvenating the G-Series with a 165 x 115mm EPIC form factor SBC named the Nano-GLX, which runs on the dual-core G-Series LX and has TDP ratings as low as 4.5W. This is the latest, and the most power efficient of the G-Series family. This is the pioneer G-Series based EPIC board. OS support is not listed, but possibly Linux and Windows can both run fine on it. The board is aimed at power efficient e ...
Read more

›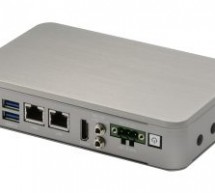 AAEON, a leading developer of IoT solutions, releases the BOXER-6405, an ultra-compact edge AI system for smart factory applications. Fitted with four USB3.0 ports and three COM ports, this versatile device can easily be connected to a range of factory equipment. Measuring just 166mm x 106.6mm x 37mm, the BOXER-6405 can be deployed in the tightest of spaces. Despite its modest dimensions, it can be connecte ...
Read more

›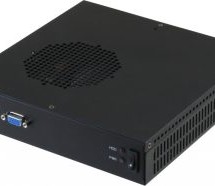 AAEON, a major developer of innovative industrial systems, releases the ACS-1U01 Series, a range of turnkey solutions that capitalize on the strength of three of its bestselling SBCs. By enclosing the boards inside a tough 1U chassis, AAEON is giving customers a ready-to-go system for use in a variety of applications including industrial automation, POS, medical equipment, digital signage, and transportatio ...
Read more

›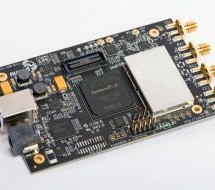 Everyone believes the future is going to be bright and a lot are betting that smart devices of the future will have the ability to self-adapt to its environment and that's why some are backing on Cognitive Radios which are Software Defined Radios with AI. Our world is becoming crowded with several smart devices, and the explosion of IoT has made the demand and durability of robust radio networks high while ...
Read more

›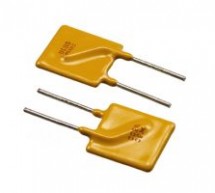 Surface-mount fuses do a good job at protecting components from burning up – sadly, exchanging them is not a simple task manageable by end users. LittelFuse's RUEF series provide an attractive alternative, which is not widely known. Parts like the RUEF300 are based on the concept of the PTC. Designers switch them in series with the load, meaning that the parts normally have a pretty low resistance (less tha ...
Read more

›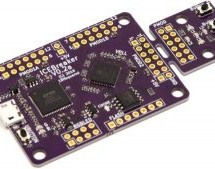 The first open source iCE40 FPGA development board designed for teachers and students. It's comming soon on CrowdSupply. Are you ready to venture into the brave new world of digital logic design? The iCEBreaker FPGA board is specifically designed for you. It's designed to work out of the box with the newest open source FPGA development tools and next generation open CPU architectures. The iCEBreaker FPGA bo ...
Read more

›