Con dos modos de realización de pruebas (manual y automático), este testeador de alimentación USB-C es una solución compacta, económica y stand-alone. We are quickly entering the age of USB Type-C. This "jack of all trades" port is appearing in more and more new electronic devices. USB Type-C helps to reduce reliance on proprietary power adapters and USB cables; you can move to a single, robust, and compact ...
Read more

›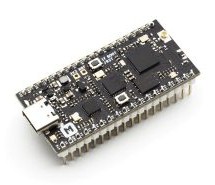 Bluetooth Low Energy and the Internet of things is believed to be the perfect matchmaking. Even though Bluetooth doesn't necessary gives devices the ability to connect to the Internet they still have so much capacity. The Bluetooth Low Energy enabled solutions will increase the functionality of IoT Systems, by creating a reliable framework and efficient connectivity for the devices. Devices can use BLE to c ...
Read more

›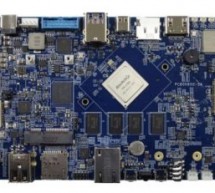 Taiwan-based ICNexus' latest entry with Rockchip RK3399 SoC, SBC3100 joins the growing list of high-end SBCs. It features the high-end SoC to provide an extensive feature list. However, it is not publicly priced and appears to be a proprietary product, such as Aaeon's Pico-ITX based RICO-3399. ICNexus announced the SBC3100 back in 2017, the SBC3100 was showcased at last week's Computex show in Taipei. The b ...
Read more

›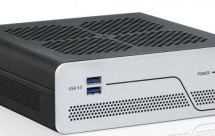 Kontron's new KBox B-201 embedded PC runs Yocto-based Linux or Windows 10 IoT Enterprise LTSB. This compact PC is powered by 7th Gen Intel Core "Kaby Lake" processors. The main highlighted features of this rugged system are its compact, 190 x 190 x 60mm, 2 kg footprint, its "silent" (less than 34 dB) fan, and its multiple storage and mounting options. This Mini-ITX based computer is designed for image proce ...
Read more

›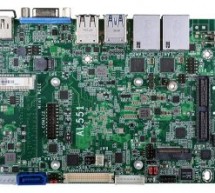 DFI or Diamond Flower Inc., a Taiwan based motherboard manufacturer is preparing to release an Ubuntu friendly 3.5-inch  SBC "AL551" with an Apollo Lake SoC. It's going to support Ubuntu 16.04, as well as Windows 10. We have already talked about PICO316, another "Apollo Lake" based SBC that runs both Linux and Windows 10. The AL551 supports all of Intel's Apollo Lake SoCs. Most notably the Intel Atom® Proce ...
Read more

›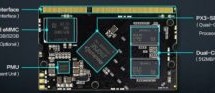 Firefly has launched a new SODIMM-style, 67.6 x 40mm Core-PX3-SEJ module that runs Android 5.1 or Ubuntu 15.04 on a Rockchip PX3-SE. It's a new 1.3GHz, quad-core, Cortex-A7 SoC. The 40 USD module is available in a 1GB RAM/8GB eMMC configuration on a $120, 117 x 85mm Firefly-PX3-SE development board. Other memory configurations may also be available soon. The PX3-SE SoC gives the module a sandwich-style dev ...
Read more

›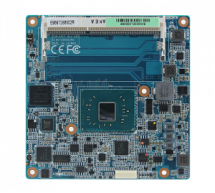 The Apollo Lake SoC has already be used in several boards and modules. Avalue, a technology company that has launched several single board products and with focus on innovative embedded products has recently launched an embedded platform called the "ESM-APLC", a Linux-ready COM that provides support for either the Intel Apollo Lake Celeron®N3350 or Pentium®N4200 SoC. Avalue which isn't new to the Apolo Lake ...
Read more

›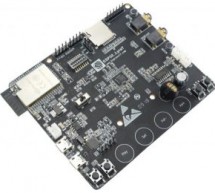 Espressif systems has been working on different audio applications including smart speakers. Despite the fact that they have been developing their audio applications, as of February 2018, none of ESP32 software development kits was easily accessible and the hardware kits were not able to take on any new tasks. So, there were no chances to improve or implement new things using the hardware kits. Therefore, i ...
Read more

›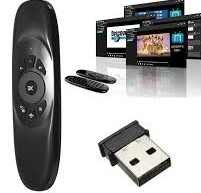 Building a USB mouse using PIC18F4550 microcontroller and CCS C compiler is easy as shown in the link below: USB Mouse using PIC18F4550 microcontroller Also, it is not hard to add an infrared remote control to the previous USB project. This post shows how did I build a simple IR remote controlled USB mouse using PIC18F4550 microcontroller and Car MP3 IR remote control (NEC protocol). The link below shows ho ...
Read more

›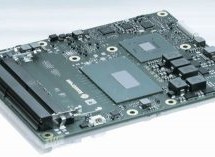 Kontron, a Germany based company has published its first product based on Intel's 8th Gen "Coffee Lake" processors. The COMe-bCL6 joins other "Coffee Lake" based COM Express Basic Type 6 modules including the Congatec Conga-TS370 and Seco COMe-C08-BT6, which were announced early this month. The COMe-bCL6 feature set is very related to all these products, with Coffee Lake enabled features like additional PCI ...
Read more

›