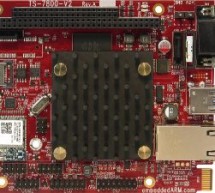 Back in 2007, Technologic Systems announced the TS-7800, a single-board computer (SBC) that was able to boot Linux 2.6 in under two seconds. At its core, The TS-7800 is equipped with a Marvel 500MHz ARM9 CPU and includes a user-programmable on-board FPGA (Field-Programmable Gate Array) with 12,000 LUTs (look-up tables). The TS-7800 was a powerful board at that point and a template for other SBCs to follow i ...
Read more

›
Technologic Systems has begun testing its first i.MX6 UL (UltraLite) based board, which is also its first computer-on-module that can work as a single board computer. The footprint of 75 x 55mm TS-4100 module features a microSD slot, onboard eMMC, a micro-USB OTG port with power support, and optional WiFi and Bluetooth. This board offers long-term support and a temperature operating range of -40 to 85°C, an ...
Read more

›
Abstract: This report represents the design and implementation of a skin temperature measurement system. The system aims to measure the skin temperature from a sensor and send it to the PC using a USB cable to display on screen. The data needs to be updated every second. The PIC18F4550 microcontroller has been used in this project to obtain data from the sensor and send it to the PC using USB 2.0 that has b ...
Read more

›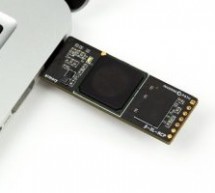 An open source USB stick computer for security applications. The USB Armory is full-blown computer (800MHz ARM® processor, 512MB RAM) in a tiny form factor (65mm x 19mm x 6mm USB stick) designed from the ground up with information security applications in mind. Not only does the USB Armory have native support for many Linux distributions, it also has a completely open hardware design and a breakout prototyp ...
Read more

›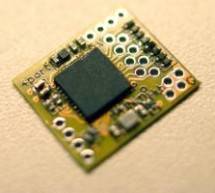 A 4-port upgrade to the original NanoHub; an entire 4-port USB hub that is smaller than a USB connector The NanoHub 4-port is a natural evolution of the original 2-port NanoHub - a truly tiny USB hub to use in the most cramped of spaces. Nanohub 4-port is bigger and better! Even though it boasts twice as many downstream ports (effectively tripling its usefulness; providing 3 extra USB ports instead of just ...
Read more

›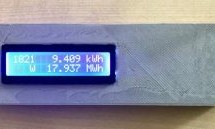 Solar at last weblog post from several years ago and the SMA Relay, based on a JeeNode v6. The Bluetooth readout code was derived from Stuart Pittaway's Nanode SMA PV Monitor code. This project is for a friend who's birthday is coming up shortly, and who has the same SMA 5000TL inverter as I do - although it can probably be used with other models. Here is the gadget, powered off 5V USB: There's no RF relay ...
Read more

›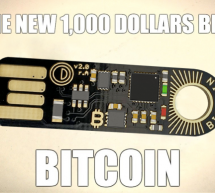 Opendime is a small USB stick that allows you to spend Bitcoin like a dollar bill. Pass it along multiple times. Connect to any USB to check balance. Unseal anytime to spend online. Hopefully everyone who needed an Opendime for Christmas has got it under the tree already, because we are now out of stock! But the big news is we've redesigned the hardware and improved it. Same price, same concept, but some us ...
Read more

›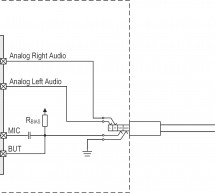 The 3.5mm phone jack is a well-established standard in the audio industry and continues to get strong support from users in the market. Originally invented in the 19th century for telephone switch boards, it made its way into mobile phones, tablets, and personal computers to connect audio and communication headsets for phone calls or simply for listening to music. While the phone jack has a rather long evol ...
Read more

›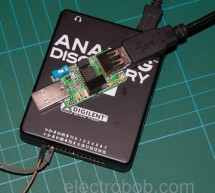 Intro Back when I was deverloping the PSU burner, I wanted to have the Analog Discovery isolated from the common ground, to avoid noise and other issues. Since I did not have a way to do this, I ended up using a laptop on battery for measurements. But for long term, I needed to have this isolation. Unfortunately, things that can isolate USB at 480Mbps or faster are too expensive to justify. The solution The ...
Read more

›
FONA808 USB Interface 1 Reply Hi! First of all, Happy New Year 2017! I hope all of yours starts the new year with good intentions. The mine one is write frequently here. Family and work don't let me much free time but I'll try it! For several months I'm working with FONA808 modules from Adafruit to make a portable, web-based locating system. This modules are based on the SIM808 module from SIMCOM manufactur ...
Read more

›