Geniatech has posted about the launch of their DB3399 and DB3399 Pro SBCs equipped with the RK3399 and RK3399Pro SoCs, and their specifications. The Android 8.0-powered DB3399 Pro SBC runs the new AI-enhanced RK3399Pro version of the hexacore SoC.  A similar DB3399 SBC is also launched with the standard RK3399 SoC, as well as a smaller, RK3399-based Developer Board 9 (DB9) SBC. The DB3399 Pro is quite power ...
Read more

›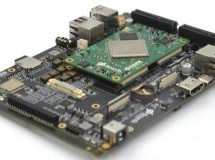 Linaro announces 96Boards System-on-Module (SOM) Specification and Rockchip powered compute SOM design. At the first day of Linaro Connect Bangkok 2019, 96Boards SoM specifications have been announced, together with the introduction of Rockchip RK3399Pro powered TB-96AI and Rockchip RK1808 based TB-96AIoT, which are the first 96Boards compliant SoMs, along with 96Boards SoM Carrier Board. 96Boards System-On ...
Read more

›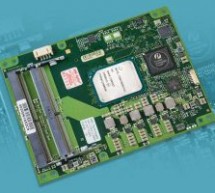 MSC Technologies Presents First COM Express Type 7 Module With Intel Atom C3000 Processor For Server Applications Stutensee, Germany – MSC Technologies, the technology brand of Avnet Integrated Solutions, presents the MSC C7B-DV, its first COM Express™ module in accordance with the new Type 7 standard, at the embedded world 2018 in Hall 2, Booth 238. COM Express™ Type 7 was introduced in the current COM.0 R ...
Read more

›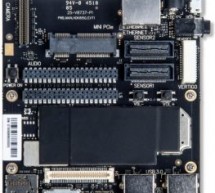 Snapdragon 855 is a popular, high-end processor that is found in premium smartphones such as Samsung Galaxy S10 or Xiaomi Mi 9. Recently Snapdragon 855 Mobile Hardware Development Kit appeared on Qualcomm developer website. The Qualcomm® Snapdragon™ 855 mobile hardware development kit (HDK) is a highly integrated and optimized Android development platform designed for technology companies to integrate and i ...
Read more

›
The project is written with delphi program microcontroller used USB interface Pic18f2550 control through a variety of commands on the card may be sent 4 channel button input, 4-channel led output, 2 x 16...Electronics Projects, USB Interface Circuit Pic18f2550 Delphi "microchip projects, microcontroller projects, pic18f2550 projects, " The project is written with delphi program microcontroller used USB inte ...
Read more

›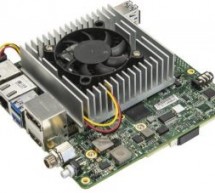 AAEON launched their UP board family back in 2015 with the original board featuring an Atom X5 Cherry Trail processor. Since then they've launched more models all based on processors with 10W or lower TDP (Thermal Design Power) such as UP Squared Apollo Lake development board. Now, they have introduced an Intel Core-U series Whiskey Lake processor (15W TDP) based SBC named "UP Xtreme" that will feature some ...
Read more

›
Designers of portable Li-ion battery-powered electronics now have a simplified and more flexible way to add a USB Type-C (USB-C) charging system to their products with the MAX77860 3A switch-mode charger from Maxim Integrated Products, Inc. (NASDAQ: MXIM). This USB-C buck charger provides the industry's first integrated USB-C port controller and charger to eliminate the need for a separate host controller, ...
Read more

›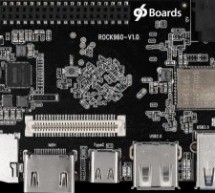 VAMRS Limited launched Rock96 Model C, which retains being part of their 96Boards ecosystem. ROCK960 is the first 96boards based on Rockchip processor. Featuring RK3399 with Dual A72 plus Quad A53 cores and Mali T860MP4 makes it one of the most powerful 96boards. Here is a brief explanation of 96board ecosystem: 96boards is a range of specifications with boards and peripherals offering different performance ...
Read more

›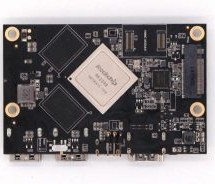 VAMRS has designed a new version of their board with the launch of the Rock960 model C, that is much cheaper than the early Rockchip RK3399 Rock960 board and still compliant to 96Board's specifications without losing out in performance. In comparison with last year prices, 96Boards compliant Rock960 board was sold for $99 and up. It had these main features: Rockchip RK3399 processor, up to 4GB RAM, up to 32 ...
Read more

›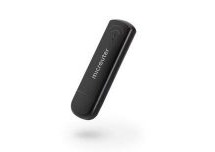 Micro routers are portable USB mini routers used for cyber privacy or as access points. They are easy plug and play devices. GL.inet has introduced a low-cost micro router based on OpenWRT. The GL-USB150 micro router comes with the Qualcomm QCA9331 CPU, MIPS processor with the speed of 400 MHz, 64 MB DDR3 Ram is installed for system memory purpose. While the system storage is given 4 MB, that is a NOR flash ...
Read more

›