Easy Pulse mikro is our new educational pulse sensor in a mikroBus form factor. Like our previous Easy Pulse sensors (Easy Pulse and Easy Pulse Plugin), it is also based on the principle of transmittance photoplethysmography (PPG) applied to a fingertip. The sensor consists of a pair of IR LED and photodiode to detect the cardiovascular pulse signal from the fingertip. The output of the sensor is passed through a necessary instrumentation amplifier to derive a nice and clean analog PPG waveform. The analog output is routed to the AN pin of the mikroBus connector. In this article, I will describe how to use the Easy Pulse mikro sensor with Microchip's latest MPLAB Xpress development board for uniform ADC sampling of the analog PPG signal and sending the samples to a PC for post digital processing in order to retrieve the heart-beat rate. Currently, you can buy this sensor from our Tindie Store in United States and Elecrow Store in China.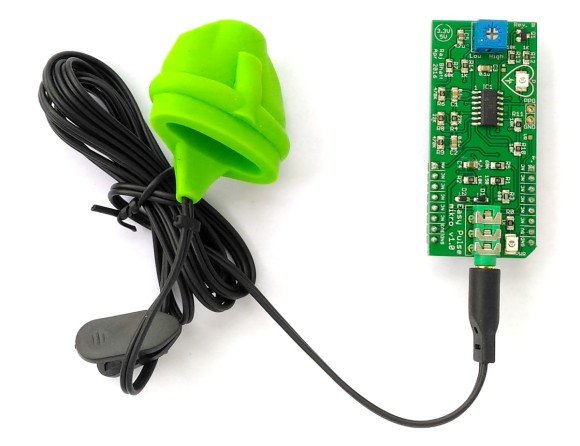 MPLAB Xpress Board
In this section, I will provide a brief overview of MPLAB Xpress board and its features.
Features
The MPLAB Xpress Evaluation Board features PIC16F18855, an 8-bit PIC processor with Core Independent Peripherals (CIPs) combined with eXtreme Low Power (XLP) technology suitable for a wide range of general purpose and low-power applications. CIPs in PIC MCUs, once initialized, can handle their tasks with zero intervention from the core (or CPU), thereby simplifying the design of embedded systems. During CIP operations, the CPU is free to perform other system tasks, if available, or can be idled and put into sleep mode to save system power. For the details of the available CIPs on PIC16F18855, refer the datasheet. The PIC16F18855 features 14 KB of program memory, 1024 bytes of RAM, and a configurable (up to 32MHz) internal oscillator. The I/O pins are brought to two rows of blank headers (0.1″ pitch) on opposite edges of the board. There are four red LEDs (with current limiting resistors) connected to I/O pins RA0 through RA3 and the EMC1001 I2C temperature sensor pre-installed on the board. A 10K potentiometer is also available (potentiometer output goes to RA4/ANA4 pin) for a quick analog-to-digital conversion demo. The availability of a mikroBus socket on board allows a simple Plug-and-Play solution for connecting mikroElektronika's accessory boards (called Click Boards) that would greatly enhance the capability of MPLAB Xpress board.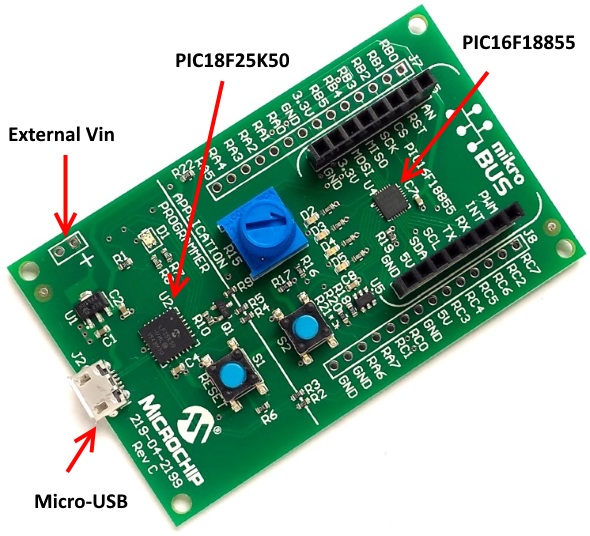 For more detail: Using Easy Pulse mikro with MPLAB Xpress board