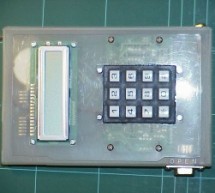 Old Alarm Clock Problems wake's Quozl's wife, a side-effect, needs to be armed each evening, 12-hour clock, cannot be armed more than 11.5 hours before alarm time, triggers at plus or minus ten minutes, depending on how it was dropped, battery cover needs to be removed to change time, changing time at daylight saving loses minutes and seconds, immitated by rural birdlife, causing false triggers, second hand ...
Read more

›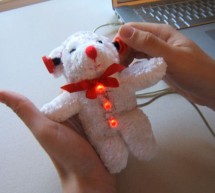 Frankenbear Synthamajig Have you ever wanted a teddy bear that looks like Frankenstein and makes sounds like "bleep bleep bloooop de de bleep.... EHHHHHHHHHH...... dadadadadadadododododod bleep bleep bloop"? Look no farther, you have found it! Now you can perform the nights away with your new USB-Powered teddy bear instrument. Yay! bear1.MOV2 MB bear2.MOV1 MB Go get stuff. Go get stuff: 1 - Small white tedd ...
Read more

›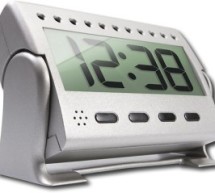 This PIC16F877 microcontroller tutorial answers the question, " How to implement a controllable digital clock using PIC16F877 ? " Using PIC16 simulator (Proteus) you can verify this digital clock code and change it according to your needs. Using three push buttons (As shown in figure below) you can adjust time as you desire. This code is written in C language using MPLAB with HI-TECH C compiler. You can dow ...
Read more

›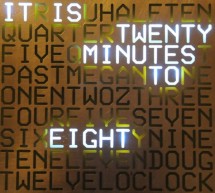 A Word Clock ************************************************************************** Major updates - A much better enclosure for this clock has been designed, and a better controller using an AtMega controller now exists.  check out http://www.instructables.com/id/The-Wordclock-Grew-Up/ ************************************************************************** This is a project to tell the time using wor ...
Read more

›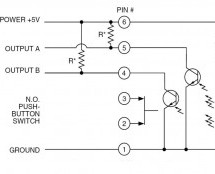 Rotary dialer PIC interface I have found myself with an abundance of rotary phones. In fact, they're everywhere I look. In hopes that I may someday see less of them, I've begun taking them apart and re-using the parts for other purposes. For some reason I got it into my brain that interfacing the rotary control with a PIC chip would be a good idea. I can only think of a couple of vague uses for it at the mo ...
Read more

›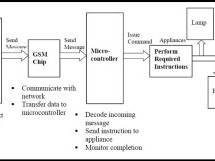 GSM based Control System by pic microcontroller implements the emerging applications of the GSM Technology. Using GSM networks, a control system has been proposed that will act as an embedded system which can monitor and control appliances and other devices locally using built-in input and output peripherals. Remotely the system allows the user to effectively monitor and control the house Appliances and equ ...
Read more

›
This post will describe that how easily we can do Interfacing 7 segment display with pic16f877 microcontroller. 7 segment display is a basically array of 7 leds with some proper arrangement. From this fig it can be seen that 7 leds arranged with an array starting from a, b, c, d, e, f, g, and h. So from every LED we get one pin and another Pin for providing active high voltage to every pin. Now whatever LED ...
Read more

›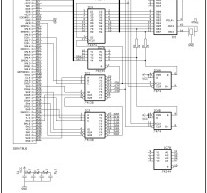 The PIC16F877 microcontroller, prepared with activated an old ISA ethernet (3com eherl Link) Used guess PIC internet connection with an application I'm not sure circuit aim could not understand the pic programming dealing with people who can solve resource asebbely asm PCBs (eagle) control program and so on. most likely reason for not publishing files to the work of people who are interested will work. ISA ...
Read more

›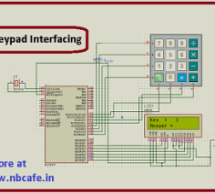 Here I give you very important and simple project on Keypad / keyboard scanning and interfacing with PIC16f877microcontroller . To start big project you need to know small and necessary one first. So we start form basic . In my previous post I write on Scrolling Text on LCD by PIC Microcontroller Displaying text on LCD by interfaced with PIC16F877 microcontroller in 4 bit mode Simple Project on LED blinking ...
Read more

›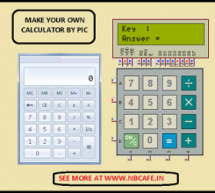 Here I give you tutorial of Project on making calculator using PIC16F877 and Mikcro C Pro. After go through this project and learn the technique you can implement in your project. In my previous post I show you how to interface keypad 4 x 4 matrix's  If you not see that you should go through it at Keypad scanning and interfacing with PIC16f877 microcontroller So in my previous posts I was told you about how ...
Read more

›