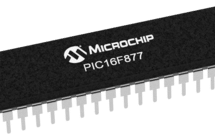 Pic16f877 based projects PIC Microcontroller List: Pic16f877 based projects PIC Microcontroller List. This powerful (200 nanosecond instruction execution) yet easy-to-program (only 35 single word instructions) CMOS FLASH-based 8-bit microcontroller packs Microchip's powerful PIC architecture into an 40- or 44-pin package and is upwards compatible with the PIC16C5X, PIC12CXXX and PIC16C7X devices. Most of th ...
Read more

›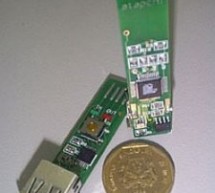 [Any] idea is dead without a good application for it. So "California Dreamin'" USB virtual peripheral could be a very nice sample of academic research, but hardly anybody is going to build a keyboard or mouse using it. I have been thinking for a while what to do with it as well. First project that came to my mind was building a hardware key logger for USB keyboards, something like www.keyghost.com, built fo ...
Read more

›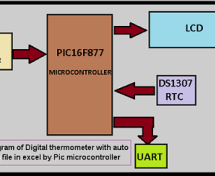 Digital thermometer with auto saving log file in excel by Pic microcontroller is vary advance, useful and realistic project. The implementation filed of this project is wide. Now a day's atmospheric prediction saves lots of life. And for getting wright prediction we have to analysis lots of recorded data. By using this project it can be easily serve the purpose. Project description: To know the project desc ...
Read more

›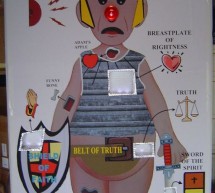 Life Size Operation Game As a child I loved the Milton Bradley Operation game, the buzzer always scared me when it went off, but it was fun. The object of the Operation game is to remove a body part with out touching the tweezers to the metal sides that surround the object for removal. If you touch any metal sides you make his nose light up and a buzzer will sound and startle you. This year the Church I att ...
Read more

›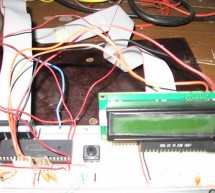 Aim To interface LCD (Displaytech 162A) with PIC16F877microcontroller and to display "IITK" in the Liquid Crystal Display (LCD). Components/Softwares MPLAB IDE (PIC microcontrollers simulator) PIC BURNER 3 with software to load the code LCD (Displaytech 162A) Computer System with Windows operating system and RS 232 cable PIC16F877 Microcontroller +5V D.C Power Supply Resistors - 10K Ω-1,50Ω-1 Capacitors - 2 ...
Read more

›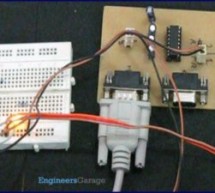 UART or serial communication is one of the important protocol used by the Microcontrollers to transmit and receive data from the external devices. Almost every controller is equipped with this protocol to make transmission and reception easier just using two pins. This tutorial will teach you to initialize and send data by using UART protocol PIC microcontroller. I assume that you are familiar with the conc ...
Read more

›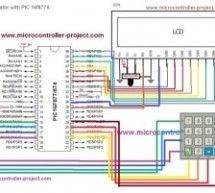 alculator with Pic 16f877 microcontroller is a comprehensive project. Comprehensive in the way that Code is lengthy and logical. It covers all the aspects of programming and interfacing of 16x2 lcd and 4x4 keypad with pic Microcontrollers. So you should be good in programming, if you are going to look at the code and you should also be in good know how about how to interface 16x2 lcd and 4x4 keypad with mic ...
Read more

›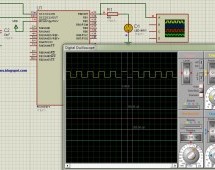 This PIC16F877 microcontroller tutorial answers the question, " How to use timer0 of PIC16F877 and how to handle its interrupts? " Using PIC16 simulator (Proteus) you can verify this PIC timer0 code and change it according to your needs. This code is written in C language using MPLAB with HI-TECH C compiler. You can download this code from the 'Downloads' section at the bottom of this page. It is assumed th ...
Read more

›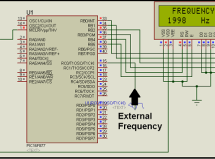 Here you will see how easily we can make Digital frequency meter by PIC microcontroller using timer 1. To make this project we need clear idea on timer 1 module of PIC16F877 microcontroller. We need to know how we can configure timer 1 module to do our desire work. For that I suggest please refer my previous post "Timer Modules in pic16f877 microcontroller". As we know frequency = Number of full circle per ...
Read more

›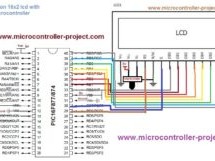 Displaying moving or scrolling text on lcd(16x2,8x1,16x4,8x2,16x1,20x1,20x2 etc) is very easy. You just need to know how to efficiently use lcd commands.In this project i am using pic 16f877 microcontroller to display text and then scroll it on the lcd. The lcd which i am using is 16x2. Where 16 represents number of coulombs and 2 represents number of rows. The text which i am scrolling on the lcd is my web ...
Read more

›