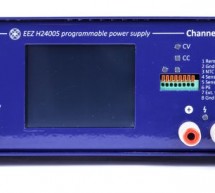 Envox Experimental Zone (EEZ) is an open hardware and open source development website, that creates and shares various open source hardware and software projects using as much as possible open-source tools and technologies. One of their projects is the programmable bench power supply 'EEZ H24005'. The goal is to make a reliable, modular, open and programmable power supply, that can be used for various tasks ...
Read more

›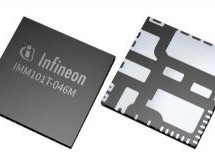 Infineon Technologies AG introduces smart IPM motor controllers featuring full hardware and software integration needed for BLDC motor drives of up to 80W without heatsink. The new iMOTION™ IMM100 series combines the motor controller IC and a 3-phase inverter stage in a single, highly compact 12 x 12 mm 2 PQFN package. This combination enables BOM count and PCB size reduction, thus lowering system cost. The ...
Read more

›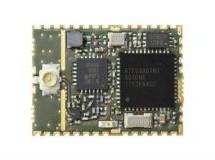 New LoRa Module Enables Engineers to Access LoRaWAN™ Networking and Add Functionality Using Renesas Synergy Hardware and Software Renesas Electronics Corporation (TSE:6723), a premier supplier of advanced semiconductor solutions, and Miromico AG today announced their collaboration has produced the compact and low-power FMLR-61-x-RSS3module based on LoRa® devices and wireless radio frequency technology. The ...
Read more

›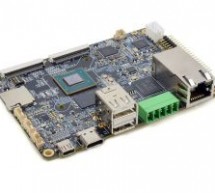 Estone technology is proud to announce the new addition to our pico-ITX embedded board family – EMB-2238, an NXP i.MX8M based single board computer.  Building upon the success of our i.MX6 board series. The EMB-2238 is our first embedded board to integrated with hardware DSP specially designed for voice control applications, This Quad core ARM Cortex-A53 board takes the advantage of NXP's latest i.MX8M appl ...
Read more

›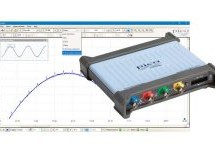 Today's electronic designs employ a wide range of signal types: analog, digital, serial (both high- and low-speed), parallel, audio, video, power distribution and so on. All need to be debugged, measured and validated to ensure that the device under test is functioning correctly and within specification. To handle this variety of signal types, PicoScope 5000D FlexRes hardware employs multiple high-resolutio ...
Read more

›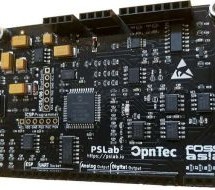 I remember many years ago, when I was trying to acquire data with hardware especially with "Data Acquisition" devices, I was gifted a device that I must say reshaped my life – It was the NI myDAQ. The NI myDAQ was a product from National Instrument, and it allowed students to perform hands-on experimentation in or outside the lab. It was like your personal lab arsenal in your pocket, and you could turn it t ...
Read more

›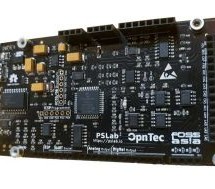 What Is Pocket Science Lab All in One Device. PSLab is a small USB powered hardware extension for your Android phone or PC that lets you measure all kinds of things. PSLab comes with a built-in Oscilloscope, Multimeter, Wave Generator, Logic Analyzer, Power Source, and we are constantly adding more digital instruments. PSLab is many devices in one. Simply connect two wires to the relevant pins and start mea ...
Read more

›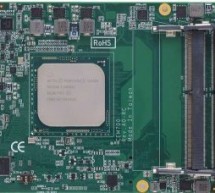 Axiomtek has unveiled the CEM700, its first COM Express Type 7 module with 5th Gen Intel Xeon or Pentium CPUs, 2x 10GBASE-KR, 2x SATA III, a lot of PCIe, extended temperature support, and a new Type 7 carrier board. The CEM700 offers processor options from the 16-core Intel Xeon D-1577 and quad-core Pentium D1519 processors from Intel's 5th Generation "Broadwell-DE" family, led by the 16-core, 1.3/2.1GHz Xe ...
Read more

›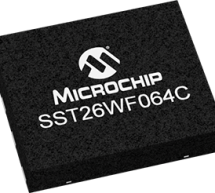 Microchip introduced a new 64Mbit Serial Quad I/O™ memory device—SST26WF064C with proprietary SuperFlash® technology. The SST26WF064C writes with a single power supply of 1.65-1.95V and significantly lower power consumption. This makes it ideal for wireless, mobile, and battery-powered applications. his 64Mbit memory device also features DTR or Dual Transfer Rate technology. DTR lets the user access data of ...
Read more

›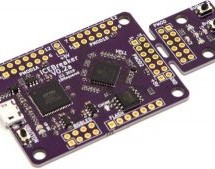 The first open source iCE40 FPGA development board designed for teachers and students. It's comming soon on CrowdSupply. Are you ready to venture into the brave new world of digital logic design? The iCEBreaker FPGA board is specifically designed for you. It's designed to work out of the box with the newest open source FPGA development tools and next generation open CPU architectures. The iCEBreaker FPGA bo ...
Read more

›