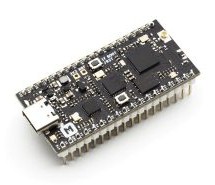 Bluetooth Low Energy and the Internet of things is believed to be the perfect matchmaking. Even though Bluetooth doesn't necessary gives devices the ability to connect to the Internet they still have so much capacity. The Bluetooth Low Energy enabled solutions will increase the functionality of IoT Systems, by creating a reliable framework and efficient connectivity for the devices. Devices can use BLE to c ...
Read more

›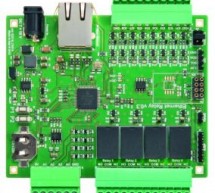 LAN interface with 4 relays, 8 programmable  I/Os and 4 analog inputs, IoT-ready. How many times have you read or heard about the Internet of things (Iot)? The Internet of things is an expression that is becoming more and more popular lately; it represents the expansion of the Internet into the world of objects and physical locations. Thanks to this technology, many objects that used to be exclusively passi ...
Read more

›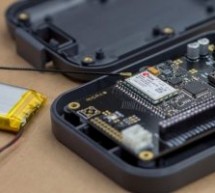 Building an Internet of Things based system has always been an exciting art that usually comes with one major challenge to overcome – Connectivity. A smart system or an even intelligent system that collects data without having any network capability can't be called an IoT system and it's that device connectivity that gives it the IoT factor. Cellular connectivity has been one of the go-to connectivity for I ...
Read more

›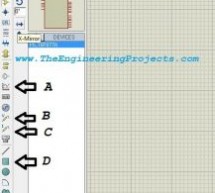 Hello readers, today's post is the first regular post on Proteus tutorial. In today's tutorial, I am gonna share Getting Started with Proteus. Today's tutorial is for beginners who don't have much knowledge of Proteus but wants to start working with it. We don't design any circuit in today's post instead we will check the different functions of Proteus which provides ease in circuit designing. Proteus has d ...
Read more

›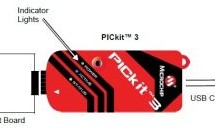 pickit 3 Description Microchip's PICkit3 In-Circuit Debugger/Programmer uses in-circuit debugging logic incorporated into each chip with Flash memory to provide a low-cost hardware debugger and programmer. The MPLAB PICkit3 allows debugging and programming of PIC® and dsPIC® Flash microcontrollers at a most affordable price point using the powerful graphical user interface of the MPLAB Integrated Developmen ...
Read more

›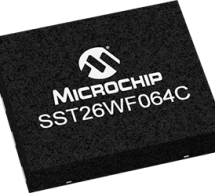 Microchip introduced a new 64Mbit Serial Quad I/O™ memory device—SST26WF064C with proprietary SuperFlash® technology. The SST26WF064C writes with a single power supply of 1.65-1.95V and significantly lower power consumption. This makes it ideal for wireless, mobile, and battery-powered applications. his 64Mbit memory device also features DTR or Dual Transfer Rate technology. DTR lets the user access data of ...
Read more

›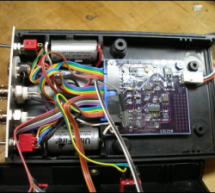 Arthur English's group at Emory has developed a custom device that they have used for stimulating peripheral nerves optically in anesthetized mice using a standard optical fiber. The device is compact, rechargeable battery-operated, and controlled either manually or by computer using an analog input. Essentially, laser LED illumination is coupled to an optical fiber by a collimator and can be attached to a ...
Read more

›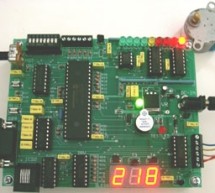 Edition 5 of LHFSD [ISBN 978 606 92185 32] has been specifically designed to become an educational/pedagogical manual for teachers, instructors, and also for ordinary citizens. Have no fear, dear readers: LHFSD is still addressed to beginners, since EVERYTHING starts from a white page, and then things are developed/explained only gradually [and logically], step by step. Our book continues to deliver exactly ...
Read more

›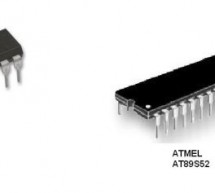 The intel 8051 series 8bit microcontroller, originally introduced in 1980, remains popular and has had perhaps the longest product life of all such devices. It has become the industry standard for real-time and Boolean control applications. While some (who should know better) have said that the 8051 is dead, it continues to be a viable choice for both design upgrades and new applications as faster, more adv ...
Read more

›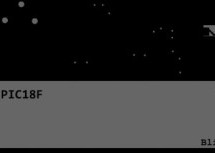 PIC18F4550 Programming Tutorial in Hardware C PIC Tutorial , Mplab IDE - C18 compiler toolsuite PIC18F4550 tutorial, Looking the data sheet | Ports PIC18F4550 Programming method 1 Project Blink led PIC18F4550 Programming Method 2 Blink led PIC18F4550 Blink LED 20MHZ Oscillator | XC8 Mplab X IDE and XC8 compiler Blink LED PIC18F2550 programming: Blink LED | XC8 PIC18F4550 Programming Method 3 TRISB PIC18f455 ...
Read more

›