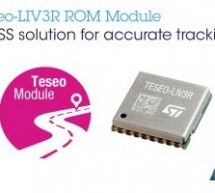 Designed for mass-market tracking and navigation applications, the Teseo-LIV3R ROM-based module, has full GNSSalgorithm capability for cost-conscious tracking and navigation devices, says ST Microelectronics. The GNSS module provides odometer functionality with three trip counters and reached-distance alert, along with geo-fencing capabilities with up to eight configurable circles and crossing-circles alarm ...
Read more

›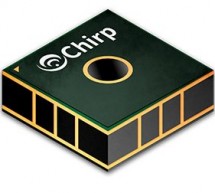 TDK Corporation's announces the immediate worldwide availability of the Chirp CH-101 MEMS-based ultrasonic Time-of-Flight (ToF) sensor. This ToF sensor utilizes a tiny ultrasonic transducer chip to send out a pulse of ultrasound and then listen for echoes returning from targets in the sensor's field-of-view. By calculating the ToF, the sensor can determine the location of an object relative to a device and ...
Read more

›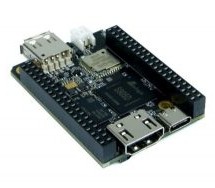 The world's fastest 100% open-source hardware single-board computer.  Popcorn Computer is a next generation single-board computer brand. They would like to present the result of two years of effort by Source Parts, two brand-new and unique open hardware computers: Original Popcorn and Super Popcorn. Super Popcorn It comes in two flavors, one with 4 CPUs, Super Popcorn, and another with 8 CPUs which we call ...
Read more

›
The Things Network has announced a LoRaWAN Gateway priced at $69, which has shipping costs inclusive. The Things Network also announced in their Amsterdam Conference a weather-proof Outdoor Gateway priced at $399. The Outdoor Gateway, also called the "Industrial" Gateway, enables a 3G/4G backhaul and features an onboard GPS radio. The new Outdoor Gateway has a competitive price with a host of the lower-end ...
Read more

›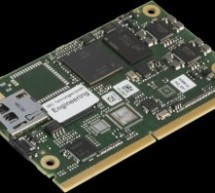 Avnet Integrated Presents Scalable, Cost-Efficient SMARC 2.0 Module Family With I.MX 8M Mini Processors From NXP Avnet Integrated presents a new, cost-efficient MSC SM2S-IMX8MINI SMARC 2.0™ module, which is based on i.MX 8M Mini processors from NXP™. The multicore ARM® Cortex-A53 processors are built using NXP's 14nm FinFET process technology, providing high compute performance at very low power consumption ...
Read more

›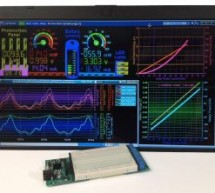 LabRecon allows one to build rich graphical interfaces for "remote" IoT (Internet of Things) or "local" measurement and control applications.  A drag-and-drop panel builder and graphical "Wiring" programming environment allows one to easily build an interface and create the operating logic for any project.  This operating logic can be further expanded using the "code link" interface to text based languages ...
Read more

›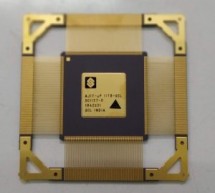 In this modern era, the electronics industry is incomplete without microprocessors. From daily household appliances to space exploration – microprocessors are accompanying us everywhere and making lives way easier. But, independently designing and manufacturing a processor is an extremely complicated task and done by only a few countries like the US, Italy, France, Japan, Taiwan, Singapore, Malaysia, etc. I ...
Read more

›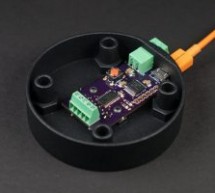 After using the PIC16F1459 to build numerous USB HID input devices including a giant keyboard, a tiny keyboard, and a big red button, it was time to see if the PIC16F1459 could be used to control outputs too. Sticking with the industrial theme, I chose to build a USB controller for a, um, stack of industrial stack lights. Industrial Stack Lights Industrial stack lights are usually used to indicate the statu ...
Read more

›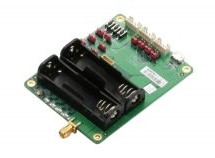 With the introduction of the AIOT-ILND01, AAEON now offers complete end-to-end edge computing solutions for systems integrators and independent software vendors. AAEON, an industry leader in AIoT edge computing solutions, announces the AIOT-ILND01 LoRa node. With the introduction of this small, but powerful edge device, AAEON now offers complete end-to-end hardware solutions for systems integrators and inde ...
Read more

›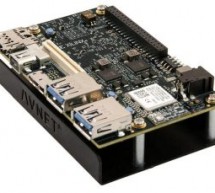 Just one year after introducing its successful Ultra96 development board, Avnet, a leading global technology solutions provider, has released the new Ultra96-V2 to power industrial-grade Artificial Intelligence (AI) and Internet of Things (IoT) applications. Complete with an updated radio module that enables engineers to extend their reach into new markets, Avnet's Ultra96-V2 is an ideal platform for smart ...
Read more

›