This project is an extension of a number of musical projects (Happy Birthday and It's a Small World) and puts 11 melodies into a single design. It's called EVOLUTION. From the previous projects we learnt a lot about producing a tune. The first thing we learnt: it takes a lot of memory. Each note needs one, two, or even three bytes and this severely limits the length of the tune, as the PIC12F629 has a maxim ...
Read more

›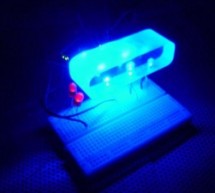 Description PIC RGB is a circuit that generates random RGB colors using a RGB LED and fades between them. The idea for this circuit came from the candle simulator [1] and another project called TinyRGB [2] . The challenge was to create an algorithm that could fade 3 independent colors at different speeds in the same time interval, using integer math, (of course). There are other enhanced versions of this pr ...
Read more

›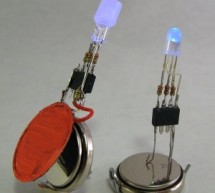 This post provides the code to make an LED blink using PIC16F84A microcontroller. This code is written in C language using MPLAB with HI-TECH C compiler. This code is intended to be the first step in learning how to use PIC16F84A microcontroller in your projects. You can download this code from the 'Downloads' section at the bottom of this page. Following figure shows the minimum circuit required to make an ...
Read more

›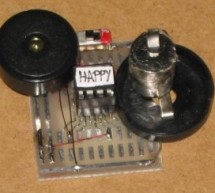 Why spend $10.00 on a Happy Birthday musical card when you can produce the tune yourself. This project uses just 4 components and a small prototype PC board to produce a project that will teach you a lot about programming. The circuit uses a piezo diaphragm connected to pins 3 and 5. That's the only component. All the work is done by the program. The project is so easy, we don't need to provide any construc ...
Read more

›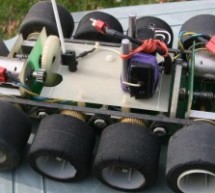 Introduction Real world applications often call for controlling small to medium sized DC motors from digital circuits. For smaller motors it is usually economically infeasible to buy a commercial speed controller as the cost of the controller will far outstrip the cost of the motor itself. The PIC's high speed, low cost, and low power requirements lend it to being an inexpensive "smart chip" controller for ...
Read more

›
This project uses the Simple LED Animation Kit (SLAK post or page) with the LEDs arranged in a circle around the PIC16F628A. I decided to do this project after picking up some red SMD LEDs at HSC in Santa Clara, CA, last week. Although the only difference from the basic SLAK is the board design, I find that this layout to be have the potential to be more useful. It could easily be a medallion on a necklace. ...
Read more

›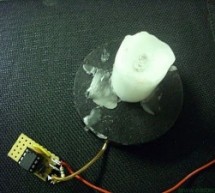 Description The aim of this project is to create a credible simulation of the light of a candle. Candle light is usually warm and waves slowly with random oscillations caused by the air flowing in the surrounding environment. Using a random number generator to modulate a light emiter like a LED or a light bulb it is possible to create a very credible effect. Design I tested both LEDs and small incandescent ...
Read more

›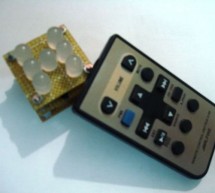 Remote controlled led dice I've always wanted to build an electronic led dice, but something different from what we see on the internet. Making it motion controlled... now that's new! I make remote controlled led dice please share with every one and like my projects Tools 1. soldering iron with stand 2. veroboard cutting tools 3. drill machine 4. helping hand Parts 1. 10mm led (7) 2. vero board (3 piece 15* ...
Read more

›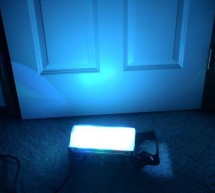 DMX-512 RGB LED Wash Light Control Board A full featured driver board to control Red, Green, & Blue LEDs. When paired with the correct output board, it can control any arrangement of LEDs. Common Cathode, Common Anode, single color LEDs. From 1/8 watt LEDs to 3 watt LED arrangements. 4 stand-alone modes. Fade & Flash with speed adjustment via potentiometer. Manual color select via the same potentiom ...
Read more

›