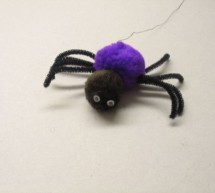 So Max the spider visited us in the lab today, and wanted to get into the halloween spirit. "I'd like to drop down on people in the elevator," he smirked, in a way only a spider could. "I've got just the thing," I winked, and put a little something together. You're looking at a clear Lego motor (comes with its own gearbox), mounted on a Lego platform. The platform is not going to win any design awards, but ...
Read more

›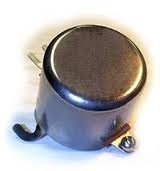 I've been spending a lot of time thinking about op amps and comparators lately. One of the common uses of an op amp is as a "unity gain" buffer, meaning that the output voltage is as close as possible to being the same as the input voltage. At a glance this might seem like a trivial thing, but it's used to great advantage. For example, a resistive voltage divider can be used to derive some fraction of a lar ...
Read more

›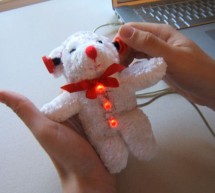 Frankenbear Synthamajig Have you ever wanted a teddy bear that looks like Frankenstein and makes sounds like "bleep bleep bloooop de de bleep.... EHHHHHHHHHH...... dadadadadadadododododod bleep bleep bloop"? Look no farther, you have found it! Now you can perform the nights away with your new USB-Powered teddy bear instrument. Yay! bear1.MOV2 MB bear2.MOV1 MB Go get stuff. Go get stuff: 1 - Small white tedd ...
Read more

›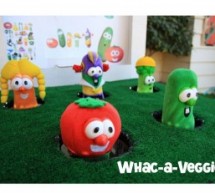 Whac-a-Veggie For this year's Trunk 'O' Treat game I wanted to make a something fun and exciting for kids to play so I choose a Whac- a-Mole type game called Whac-a-Veggie using the Veggie Tales characters. The Whac-a-Veggie game is played with a foam hammer in your hand and the veggie characters randomly popping-up quickly and you have to hit them on the head before they go back in there holes to sc ...
Read more

›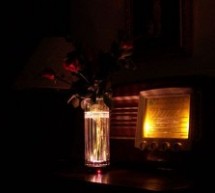 A remote controlled power RGB LED mood light. Control the colour of a powerful LED light beam with a remote control, store the colours and recall them at will. With this thing I can control the colour of a bright light into many different colours using the three fundamentals colours : red green and blue. Adding them toghether with different intensity can yeld very great a range of colours from the visible s ...
Read more

›
(See big LED version here) My nephews got a Scalextric slot car racing circuit from Santa for Christmas. This was a blast-from-the-past for my brother and me and we were soon showing the kids how to race. However it quickly became apparent that "3-2-1-Go" wasn't the best way to start a race so I put this together to simulate the gantry lights used for starting F1 motor races. When the circuit is first power ...
Read more

›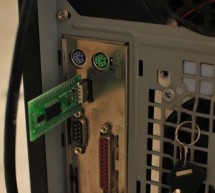 The Trickster - USB Computer Prank Plug The Trickster into your victim's computer, and it will randomly move their mouse while playing a game or using the desktop; Compatible with all operating systems Harmless fun: Acts as a second mouse, and goes away when you remove The Trickster from their computer Even if you victim is computer literate he will suspect a virus or a remote control software in first plac ...
Read more

›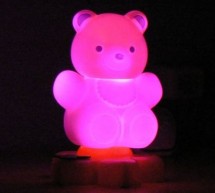 Teddy nightlight multicolor A nice night light multicolor, ideal for baby's room. For the realization I used: - Out of a pack of bubble bath for children in the shape of teddy bear - a nightlight with positive economic pressure - Complete circuit with a PIC16F84A (I was at home, but you can use any programmable microcontroller) - LED multicolor I started preparing the teddy bear, all the markings on the pac ...
Read more

›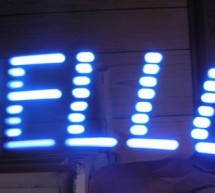 I recently had the urge to create some "eye candy"; Thinking along the lines of my LED Sign (it's not dead, just waiting on parts!), I chose to create a similar effect, using only a single line of leds, instead of a 5×7 array. Persistence of Vision is some sort of effect, either psychological or biological in nature, that allows our eyes and brain to 'see' motion and patterns in a sequence of rapidly stills ...
Read more

›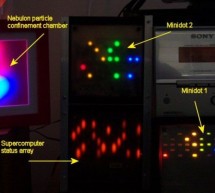 Minidot 2 - The holoclock Well maybe holoclock is a little bit inaccurate....it does use holographic dispersion film on the front to give a bit of depth. Basicaly this instructable is an update to my previous Minidot located here: http://www.instructables.com/id/EEGLXQCSKIEP2876EE/ and re-using a lot of code and circuitry from my Microdot located here: http://www.instructables.com/id/EWM2OIT78OERWHR38Z/ Eag ...
Read more

›