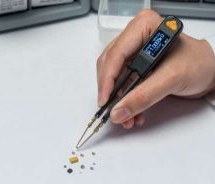 LCR Pro1 from LCRresearch.com integrates a pair of tweezers like probes and a LCR meter into a single compact, lightweight, battery powered device. It is an all-in-one portable device that provides a simple and efficient solution for not only measuring SMD components but also making in-circuit debugging. LCR Pro1 delivers high accuracy once found only in high-end desktop LCR meters. It provides basic accura ...
Read more

›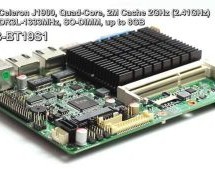 Acrosser Technology has recently released a brand new entry-level 3.5" single board computer (SBC). This new AMB-BT19S1 single board computer is powered by an Intel Bay Trail SoC. It features 8GB RAM, dual display support, plus SATA, mSATA, mini-PCIe, serial, USB 3.0, and GbE ports. As the SBC market has already seen newer Atom processor families such as Cherry Trail, Braswell, Apollo Lake, and now Gemini L ...
Read more

›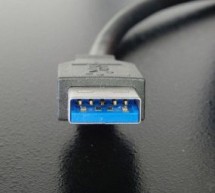 USB 3.0—Everything you need to know In the last 14 years, the Universal Serial Bus (USB) has become the standard interface to connect devices to a computer. Whether it's an external hard drive, a camera, the mouse, a printer, or a scanner, the physical connection to transfer data between devices generally is a USB cable. The interface is indeed universal. USB technology has been under development since 1993 ...
Read more

›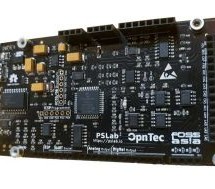 What Is Pocket Science Lab All in One Device. PSLab is a small USB powered hardware extension for your Android phone or PC that lets you measure all kinds of things. PSLab comes with a built-in Oscilloscope, Multimeter, Wave Generator, Logic Analyzer, Power Source, and we are constantly adding more digital instruments. PSLab is many devices in one. Simply connect two wires to the relevant pins and start mea ...
Read more

›
When it comes to the world of Microcontrollers, FPGAs, DSPs, or basically anything related to embedded devices, we have traditionally been accustomed to something averagely big (in regards to this domain) and even created some standards like SBCs (Single Board Computers) to categorize devices. What if we could have development boards that goes beyond the standard norms of the traditional form factor, someth ...
Read more

›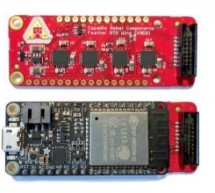 SenseTemp by Capable Robot Components is an accurate and flexible four-channel temperature sensor for instrumenting electronics that is compatible with Adafruit M0 Adalogger and is of course Open Source. SenseTemp is an open source, four-channel temperature sensor designed for instrumenting electronics. It uses extremely accurate platinum resistive temperature detector (RTD) elements which are small enough ...
Read more

›
Accessing local USB ports and devices in VirtualBox VirtualBox 6.0 allows you to take advantage of USB passthrough support to access locally attached peripheral devices. Here is a step-by-step guide that illustrates using USB in VirtualBox. Optionally install the free VirtualBox Extension Pack. This extension offers the faster speed afforded by USB 3.0 support. After installation, start your virtual machine ...
Read more

›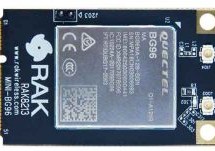 A China-based manufacturer called RAK Wireless has released the RAK833 LoRaWAN gateway module a couple months back. This has already been used hugely to create a gateway for 'The Things Network'. Now they're back with the new RAK8213, an NB-IoT and LTE Cat M1 module in the same mini-PCIe form factor as the RAK833. The RAK mini-PCIe card is constructed around the Quectel BG96 module, which provides both NB-I ...
Read more

›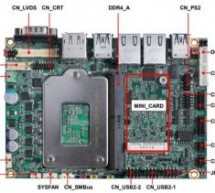 Commell the worldwide leader of Industrial Single Board Computers, has launched its Intel's 8th Gen Coffee Lake-based 3.5-inch LS-37L board. This comes after they launched the LV-67X back in August. Just like the LV-67X, the LS-37L board has the same FCLGA1151 socket, that supports up to 6-core, 65W TDP Coffee Lake S-series processors like the 3.1GHz/4.3GHz Core i5-8600. It supports Windows drivers accordin ...
Read more

›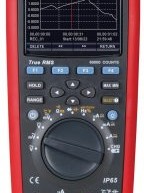 Hand multimeter/ datalogger with 60 000 counts, high precision, comprehensive graphic full-colour display and with the possibility to connect to a PC or a smartphone – that´s the UT 181 A. If you consider buying a top-class multimeter, probably you already know what you expect of it.  Let´s take a look with us at main or most interesting features of the UT 181 A:  Displaying on a full-colour backlighted TFT ...
Read more

›