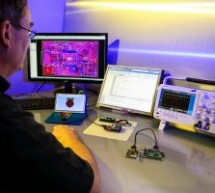 Display manufacturer and supplier, Midas Displays, has announced the introduction of a range of plug and play HDMI TFT display modules. The new displays are available in three different size and resolution options, have excellent brightness and contrast performance, and feature a fully integrated interface PCB. With the addition of a Raspberry Pi SBC, the Midas Displays HDMI TFT display module becomes a ful ...
Read more

›
Software and hardware all resources are shared open source USB oscilloscope to implement the project's source C code (PIC16F690), CPLD Logic files, computer programs belonging to the codes (REALbasic) eagle schematics and PCB drawings... Electronics Projects, Open Source USB Oscilloscope Project FT245RL PIC16F690 CPLD "microchip projects, microcontroller projects, " Software and hardware all resources are s ...
Read more

›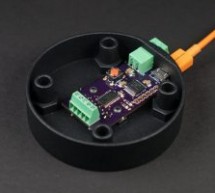 After using the PIC16F1459 to build numerous USB HID input devices including a giant keyboard, a tiny keyboard, and a big red button, it was time to see if the PIC16F1459 could be used to control outputs too. Sticking with the industrial theme, I chose to build a USB controller for a, um, stack of industrial stack lights. Industrial Stack Lights Industrial stack lights are usually used to indicate the statu ...
Read more

›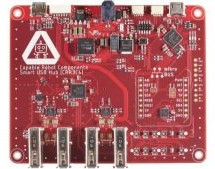 A USB hub that's also a dev board and an I2C, GPIO, and SPI bridge. In Addition To Being A 4-Port USB 2 High-Speed Hub, This Programmable USB Hub Is Also: A CircuitPython based development board. A bridge between your computer and I2C (via Sparkfun Qwiic connectors), GPIO, and SPI (via its mikroBUSheader). A power supply, providing 6 A of 5 V power to downstream devices and 13 mA resolution monitoring (per- ...
Read more

›
Geniatech has posted about the launch of their DB3399 and DB3399 Pro SBCs equipped with the RK3399 and RK3399Pro SoCs, and their specifications. The Android 8.0-powered DB3399 Pro SBC runs the new AI-enhanced RK3399Pro version of the hexacore SoC.  A similar DB3399 SBC is also launched with the standard RK3399 SoC, as well as a smaller, RK3399-based Developer Board 9 (DB9) SBC. The DB3399 Pro is quite power ...
Read more

›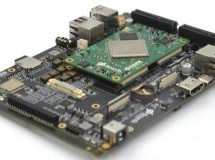 Linaro announces 96Boards System-on-Module (SOM) Specification and Rockchip powered compute SOM design. At the first day of Linaro Connect Bangkok 2019, 96Boards SoM specifications have been announced, together with the introduction of Rockchip RK3399Pro powered TB-96AI and Rockchip RK1808 based TB-96AIoT, which are the first 96Boards compliant SoMs, along with 96Boards SoM Carrier Board. 96Boards System-On ...
Read more

›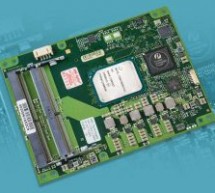 MSC Technologies Presents First COM Express Type 7 Module With Intel Atom C3000 Processor For Server Applications Stutensee, Germany – MSC Technologies, the technology brand of Avnet Integrated Solutions, presents the MSC C7B-DV, its first COM Express™ module in accordance with the new Type 7 standard, at the embedded world 2018 in Hall 2, Booth 238. COM Express™ Type 7 was introduced in the current COM.0 R ...
Read more

›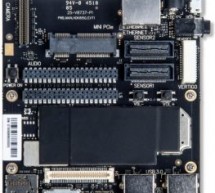 Snapdragon 855 is a popular, high-end processor that is found in premium smartphones such as Samsung Galaxy S10 or Xiaomi Mi 9. Recently Snapdragon 855 Mobile Hardware Development Kit appeared on Qualcomm developer website. The Qualcomm® Snapdragon™ 855 mobile hardware development kit (HDK) is a highly integrated and optimized Android development platform designed for technology companies to integrate and i ...
Read more

›
The project is written with delphi program microcontroller used USB interface Pic18f2550 control through a variety of commands on the card may be sent 4 channel button input, 4-channel led output, 2 x 16...Electronics Projects, USB Interface Circuit Pic18f2550 Delphi "microchip projects, microcontroller projects, pic18f2550 projects, " The project is written with delphi program microcontroller used USB inte ...
Read more

›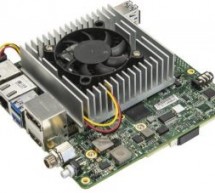 AAEON launched their UP board family back in 2015 with the original board featuring an Atom X5 Cherry Trail processor. Since then they've launched more models all based on processors with 10W or lower TDP (Thermal Design Power) such as UP Squared Apollo Lake development board. Now, they have introduced an Intel Core-U series Whiskey Lake processor (15W TDP) based SBC named "UP Xtreme" that will feature some ...
Read more

›