10.1″ Semi-rugged Tablet Features With Intel® N3350 / N4200 Processor With Windows® / Android AAEON, a major developer in Industrial Rugged Tablet Solutions, announces the RTC-1010M Semi-Rugged Tablet. The RTC-1010M builds on AAEON's experience in rugged tablet design. Featuring a 10.1" sunlight readable screen, IP54 certification and a wide range of options and features, the RTC-1010M Semi-Rugged Tablet is ...
Read more

›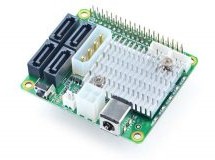 Have you ever wondered owning a fully powered NAS (Network-Attached Storage) system, but the cost buying one has been holding you back, well, now this is past, and you can easily build a simple NAS platform for just a fraction of the cost. The Nano Pi M4 launched by FriendlyElec back in 2018, was one the smallest, and most affordable Rockchip RK3399based SBC, sharing similar layout as the Raspberry Pi 3 and ...
Read more

›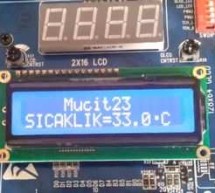 Hi All You Guys. How long have you been working on CCS C. CCS will be able to see my level, so it is no longer something to do after arrival. In this article,... Electronics Projects, USB Thermometer Circuit CCS C PIC18F4550 "microchip projects, microcontroller projects, " Hi All You Guys. How long have you been working on CCS C. CCS will be able to see my level, so it is no longer something to do after arr ...
Read more

›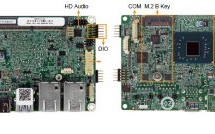 IEL provides solutions in the various sectors of Industrial automation, Smart Transportation, Healthcare, etc. Earlier this year, IEL launched "HYPER-RK36" PICO-ITX form factor SBC which runs on Rockchip RK3399 Processor with high computing and multi-media performance. It has several rich I/O interfaces such as USB 2.0, USB 3.0, 8-bit GPIO, RS-232/422/485, GbE ethernet and also a dual display with HDMI and ...
Read more

›
Variscite reveals the portfolio of its new i.MX based products that will be presented next week at the Embedded World 2019 exhibition & conference. Variscite is the only NXP partner who was granted early access to all i.MX 8 programs and will present next week a respectable number of new System-on-Modules based on i.MX 8M Mini, i.MX 8QM and i.MX 8X as well as the i.MX 8M that was released in 2018. Along ...
Read more

›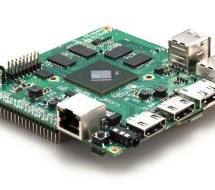 4Kopen has showcased at 2019 Integrated Systems Europe (ISE 2019) at the beginning of the month a new 4K capable board featuring STMicro STiH418 Media Processor. The development board comes with 2 GB RAM, HDMI 2.0 output, HDMI 1.4 input, Gigabit Ethernet, USB 3.0, a mini PCIe slot fitted with an 802.11b/g/n WiFi module, an eSATA connector and more. The board is a fully open source 4K development platform wi ...
Read more

›
Technologic Systems has begun testing its first i.MX6 UL (UltraLite) based board, which is also its first computer-on-module that can work as a single board computer. The footprint of 75 x 55mm TS-4100 module features a microSD slot, onboard eMMC, a micro-USB OTG port with power support, and optional WiFi and Bluetooth. This board offers long-term support and a temperature operating range of -40 to 85°C, an ...
Read more

›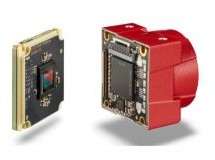 Allied Vision Technologies GmbH in November announced its Alvium 1500 and Alvium 1800 embedded and machine vision camera series. The Alvium 1500 supports MIPI-CSI-2 interfaces and the Alvium 1800 supports MIPI-CSI-2 and USB3 Vision. They both have On Semi sensors featuring up to 2592 × 1944 px resolution and V4L2 drivers that support Jetson and i.MX6/8 dev boards. The Alvium SoC is fitted on a 27 x 27mm mod ...
Read more

›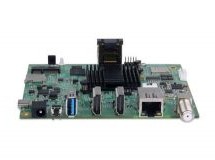 Geniatech released a new NXP i.MX 8M development board called APC810. The Geniatech APC810 is a Consumer Edition board based on the i.MX 8M series of SoCs. The NXP i.MX 8M family of applications processors based on Arm® Cortex®-A53 and Cortex-M4 cores provide industry-leading audio, voice and video processing for applications that scale from consumer home audio to industrial building automation and mobile c ...
Read more

›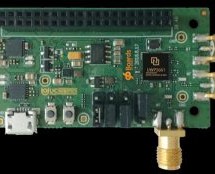 A few months ago, in November 2018, we talked about the possibility of combining both WiFi 5 and Bluetooth 5 into one board. The UNISOC UWP5661 was a chip that could make that possible and the same chip powers the IVY5661 96Boards IoT board. At the time of posting about the IVY5661 board and the relatively unknown WiSoC chip little information was available. The product board was categorized as upcoming, bu ...
Read more

›