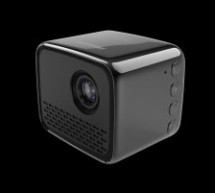 Philips Projection design and manufacture pico projectors and home cine projectors for the mainstream market. As part of its strategy to extend and renew the current PicoPix portable devices, Philips Projection is unleashing the brand new PicoPix Collection. The collection is composed of 2 new micro DLP projectors bringing vivid images, wireless connectivity and a battery, packed in a pocket friendly design ...
Read more

›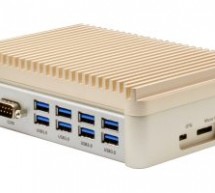 AAEON, an industry leader in AI solutions, announces the BOXER-8150AI, the latest in the BOXER-8100AI family of compact embedded AI Edge solutions powered by NVIDIA Jetson TX2. Featuring eight USB 3.0 ports, the BOXER-8150AI is designed to maximize framerates by providing higher bandwidth for USB connected cameras. The BOXER-8150AI features the powerful NVIDIA Jetson TX2 CPU paired with 8GB LPDDR4 memory an ...
Read more

›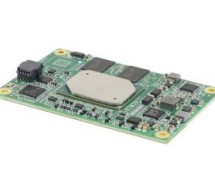 IBASE Technology Inc. a leading provider of Embedded Motherboard and Computing Systems, introduces its latest COM Express Type 10 (ET875) and Type 6 (ET870) COM Express; Modules based on the Intel® Atom™ processor E3900 series, Intel® Pentium® processor N4200 and Intel® Celeron® processor N3350. Designed for the needs of IoT embedded applications including amusement gaming, ATM/POS, medical imaging, and ind ...
Read more

›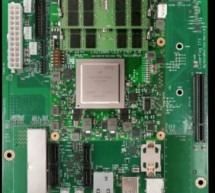 SolidRun has announced pre-sales for $550 for its developer-oriented "early access" edition of a high-end networking board that features NXP's 16-core, Cortex-A72 LX2160A. The beta-stage HoneyComb LX2K early version board will ship in September, and the $750 model with extra features will go on sale in October 2019. The HoneyComb LX2K is a sandwich-style board designed based on a COM Express Type 7 module, ...
Read more

›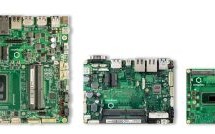 Congatec, a leading vendor of standardized and customized embedded computer boards and modules, announced today that the brand new embedded versions of the 8th Generation Intel® Core™ Mobile processors (codenamed Whiskey Lake) are now available on COM Express Type 6 Compact modules, 3.5 inch SBCs, and Thin Mini-ITX motherboards. OEM customers benefit from an instant performance boost of up to 58%¹ compared ...
Read more

›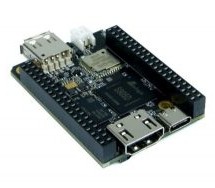 The world's fastest 100% open-source hardware single-board computer.  Popcorn Computer is a next generation single-board computer brand. They would like to present the result of two years of effort by Source Parts, two brand-new and unique open hardware computers: Original Popcorn and Super Popcorn. Super Popcorn It comes in two flavors, one with 4 CPUs, Super Popcorn, and another with 8 CPUs which we call ...
Read more

›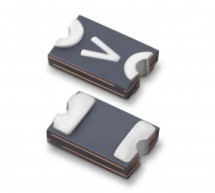 Littelfuse expands its PolySwitch setP series of digital temperature indicators, introducing the SETP0805-100-CC which is designed to protect USB Type‑C and USB power delivery charging cables from overheating. It is optimised for use in cables equipped with USB Type-C connectors at both ends. Typical applications for SETP0805-100-CC temperature indicators include consumer electronics, primarily for mobile a ...
Read more

›
An ultra-simple power solution using USB In his article published in the July & August 2016 issue, Elektor author Alfred Rosenkränzer presented a wonderfully simple differential probe for oscilloscopes, based around the AD8479 precision differential amplifier. I built one of them immediately and found it particularly suitable for measurements in the audio range, for example. But one small detail was not ...
Read more

›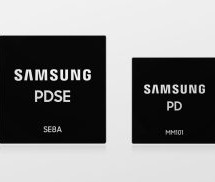 SE8A is the first power delivery controller with embedded Secure Element for added protection against unauthorized chargers The new chips support up to 100W-charging and meets latest USB-PD 3.0 specifications. Samsung Electronics, a world leader in advanced semiconductor technology, today announced two USB Type-Cpower delivery (PD) controllers, SE8A and MM101. With the new PD controllers, power chargers are ...
Read more

›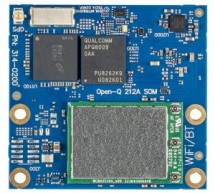 Designed for next-gen home hub products requiring advanced audio and multi-mode wireless capabilities, including Wi-Fi, Bluetooth, BLE, and Zigbee. Intrinsyc Technologies Corporation, a leading provider of solutions for the development and production of embedded and Internet of Things (IoT) products, today announced the availability of the Open-Q™ 212A system on module ("SOM") and Home Hub Development Kit. ...
Read more

›