Specialist for embedded services and products, ARIES Embedded, will display the new M100PF System-on-Module (SoM) based on Microchip's PolarFire FPGA family at embedded world 2019. At stand 441 in hall 3A ARIES Embedded will also introduce the complementary evaluation platform M100PFEVP, which delivers a fast and easy project start for customers. Our new M100PF board provides the full flexibility of the pop ...
Read more

›
Once again, Sensirion trailblazes innovation in environmental sensing to create healthier and more productive environments for people. At this year's Sensor+Test 2019 in Nuremberg and SensorsExpo 2019 in San José, the expert in environmental sensing, Sensirion, is announcing the SCD40 – the first miniaturized CO2and RH/T sensor that fits in a space of just one cubic centimeter. This disruptive innovation is ...
Read more

›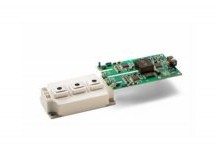 CISSOID, the leader in high temperature semiconductors for the most demanding markets, will present new High Temperature Gate Drivers, SiC MOSFET's and IGBT Power Modules at PCIM 2019, the world's leading exhibition and conference for power electronics, intelligent motion, renewable energy, and energy management. The company is introducing a new Gate Driver board optimized for 62mm Silicon Carbide (SiC) MOS ...
Read more

›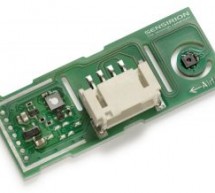 The solution for gas, humidity and temperature sensing remotely from the main control board is now available worldwide through Sensirion's distribution network. Sensirion, the expert in environmental sensing, now offers a multi-gas, humidity and temperature module, the SVM30. The module facilitates product development and sensor integration while at the same time offering great flexibility for product desig ...
Read more

›
The GW16130 is a Mini-PCIe Satellite Modem Radio adapter that provides cost-effective, short burst satellite connectivity for asset tracking, fleet management, telemetry, oceanographic data, grid monitoring and Internet of Things (IoT) applications. The GW16130 features an Iridium 9603N satellite transceiver which allows two-way communications anywhere in the world with a clear line of sight to the sky. The ...
Read more

›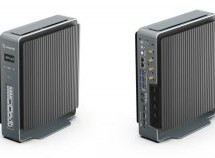 Compulab is introducing Airtop3 – a ruggedized small-form-factor fanless IoT edge server powered by an 8-core Intel® Core™ i9-9900K Processor and Nvidia Quadro RTX 4000, both passively cooled using Compulab's Natural Airflow technology. With a footprint of just 7.5 liters, Airtop3 can passively dissipate up to 300W and operate at a wide temperature range of -40°C to 70°C. Airtop3 ships with a 5 year warrant ...
Read more

›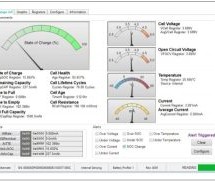 The MAX17262X evaluation kit (EV kit) from Maxim Integrated Products is a fully assembled and tested surface-mount PCB that evaluates the stand-alone ModelGauge™ m5 host-side fuel-gauge IC for lithium-ion (Li+) batteries in handheld and portable equipment. This EV kit supports a variety of applications such as: Bluetooth Headset Cases, Handheld Computers and Terminals, Health and Fitness Monitors, Home and ...
Read more

›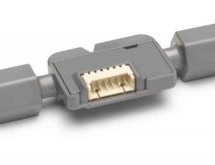 The SLF3S-1300F liquid flow sensor is based on Sensirion's proven CMOSens® Technology and optimizes costs by simplifying the design without sacrificing the easy fluidic, electrical and mechanical connections. The straight and unobstructed flow channel has no moving parts; inert wetted materials provide outstanding chemical resistance and excellent media compatibility. In measuring flow rates up to 40 ml/min ...
Read more

›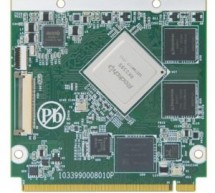 ARBOR Technology, a leading provider of embedded computing solutions, which featured this year on concluded Embedded World 2019 Exhibition that took place in Nuremberg, Germany has launched the EmQ-RK390 Qseven module which is based on the RK3399-based SoC. The Qseven concept is an off-the-shelf, multi-vendor, Computer-On-Module that integrates all the core components of a standard PC and is mounted onto an ...
Read more

›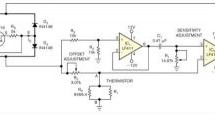 Designers often use thermistors rather than other temperature sensors because thermistors offer high sensitivity, compactness, low cost, and small time constants. But most thermistors' resistance-versus-temperature characteristics are highly nonlinear and need correction for applications that require a linear response. Using a thermistor as a sensor, the simple circuit in Figure 1 provides a time period var ...
Read more

›