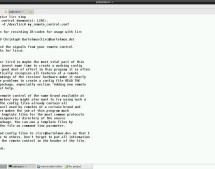 Introduction The remote controls that are orphaned when the device they control stopped working are reusable on your Raspberry Pi. After completing this instructable, you may be interested in trying out the following instructables: Reuse Unwanted Remote Control to Shutdown and Reboot Raspberry Pi Reuse Unwanted Remote to Launch Graphical Application in Raspberry Pi Scope This instructable will show how to u ...
Read more

›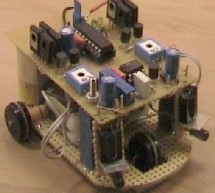 General description erberes is a small three wheel robot that avoids obstacles which it senses with its active infrared sensors. Each rear wheel has its own motor, the single front wheel is not powered. The robot steers "like a tank" by rotating the rear wheels in opposite direction. The sensors are built with infrared LEDs which are running at 36kHz and two 36 kHz remote control receiver modules. When the ...
Read more

›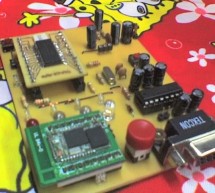 The microcontroller used is 0822 zilog encore! 8k series (soic,28pin) as shown on the figure. Is a programmable microcontroller, the functions used are the GPIO and the UART of the chip. GPIO is used on led indicators, and the UART is used for giving and reading AT COMMANDS to control the Bluetooth device. [caption id="attachment_12686" align="aligncenter" width="640"] Controller board (1st board)[/caption] ...
Read more

›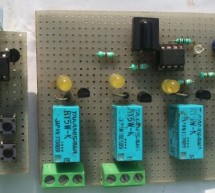 This little project will demonstrate how you can use NEC IR protocol based TV, DVD or VCR remote control to control you home appliances like fan bulb or virtually anything. There are lots of projects out there to accomplish this task but i have to write my own code because of too many requests on IR infrared Remote Control Relay Board with PIC12F675 Microcontroller. There are a number of consumer Infrared p ...
Read more

›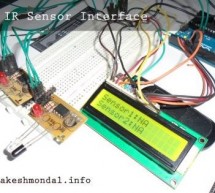 In this another tutorial on sensors  for beginners, we are going to interface single and multiple Infrared IR sensors with Arduino Uno development board, working simultaneously and have the status displayed either on an ( 4X16 LCD ) LCD module (jhd162a) or an LED. We are going to cover three chapters in single tutorial in simple step by step fashion. The purpose of this tutorial is to serve the basics for b ...
Read more

›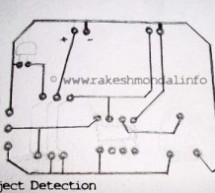 How to make Infrared (IR) sensor Object Detection Module Circuit Using IR LED and Photodiode The IR Object Detection sensor module is quiet easy to make. This sensor circuit below is a low cost - low range infrared object detection module that you can easily make at home using IR LED's. We will use a photodiode and IR LED to make a simple circuit. IR led looks like a regular LED that you usually see in Tele ...
Read more

›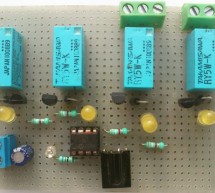 Introduction  This little project will demonstrate how you can use your old NEC IR protocol based TV,DVD or VCR remote control to control you home appliances like fan bulb or virtually anything. Consumer IR protocols There are a number of consumer Infrared protocols out there and they have been used for every single purpose possible i guess, like PDA laptops and other consumer appliances. RC-5 & RC-6 by ...
Read more

›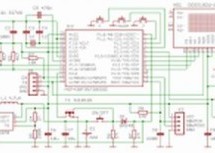 The heart of the device is TI's MSP430RF5728 microcontroller (μC) with FRAM type of memory instead of conventional Flash. This simplifies and speeds up writing to memory and from the user's viewpoint there is no difference between RAM and FRAM access. No preliminary block erase is needed by writing a single byte into FRAM. However, presently FRAM is slower than Flash. In FR57xx devices the maximum FRAM acce ...
Read more

›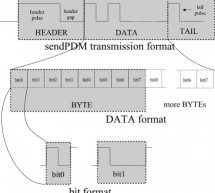 description This is a programmable infrared (remote control) transmitter, which can be controlled from a computer serial port. It is capable of sending many remote control formats, including the Philips RC-5 standard. Exact formats with the timing parameter names are shown on the pictures: operation The controller will accept commands on a serial port. Settings are: 19200 bps, 8 bits, no parity, 1 stopbit, ...
Read more

›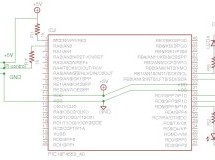 IR Sensor Interface with PIC18F4550 In my previous project we have made a simple IR sensor Circuit. In this project, as promised before – we are going to demonstrate a PIC18F4550 microcontroller interface to IR sensor circuit. We are just going to glow few on the pic18f4550 as an example, however you can do some more intelligent operations by adding some more logics to the microcontroller coding. Interfacin ...
Read more

›