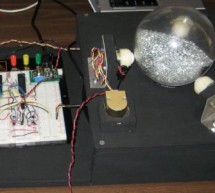 Spring Quarter Update This zip file contains the documentation, MATLAB code/examples, PIC code and circuit diagram. http://hades.mech.northwestern.edu/wiki/images/3/3d/Tumbler.zip Contact Scott McLeod for further questions. Team Members Brian Kephart - Electrical Engineering Class of 2009 Jonathan Shih - Mechanical Engineering Class of 2009 Kristi Bond - Mechanical Engineering Class of 2008 Overview A clear ...
Read more

›
Yet another voice controlled home automation system! As shown in the picture, the system can control any electrical appliance, by turning ON or OFF, that is connected into the electrical socket. The system does this using bespoke voice commands. The system uses a micro-controller board (PIC or Arduino) and a PC/Laptop with the Microsoft Windows Operating System. Motivation I always wanted to make a system t ...
Read more

›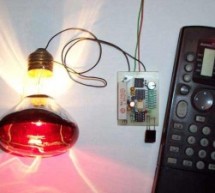 The meaning from this design is to build it in -i.e. a shaded lamp- and to switch this lamp on and off the normal way, just like it was switched before the dimmer was build in, then you could by exception dimming the lamp more or less with your TV remote control. When you switch the power on there will follow a soft-start till the lamp burns at the previously adjusted dim level. With the '0' button in TV mo ...
Read more

›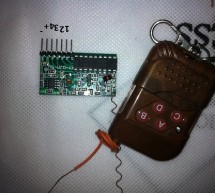 In this post we discuss about Microcontroller based Wireless Home Appliance Controller Project.You can Control Any Home Appliance Like Tv ,Radio Fan,Bulbs Using This Project. Mainly we use Mikro C Programming Language in this Project and ISIS Proteus Software use for testing Purposes. Mikro C Programming Language Full Software here.. ISIS Proteus Full Software here.. Mainly we use PIC16F877a Microcontroller ...
Read more

›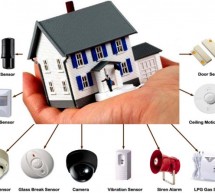 Security is a big challenge everywhere because thefts are increasing day by day owing to the unsafe and insecure security systems in homes, commercial complexes and industries. Several conventional technologies are available to keep home properties safe from intruders, but most common smart home security systems work on wireless GSM communication. Such systems provide security from natural, incidental, inte ...
Read more

›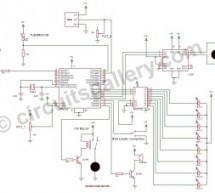 Home automation and security systems have become very popular these days, today industrial automation techniques are widely adopted by luxurious homes and apartments. Here I'm going to give a worthy home automation security and monitoring project for engineering students. On the whole this microcontroller based home automation system with security performs the following series of processes, making it the be ...
Read more

›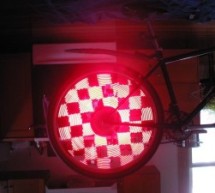 In February of 2007 I spent a little while prototyping a board that turns any bicycle wheel into a moving display billboard using a single string of LEDs. The idea was to do something that would be very visible, turn itself on and off automatically, have enough processing power to dynamically generate bike computer style displays, and have enough memory to store full resolution bitmaps. The first revision w ...
Read more

›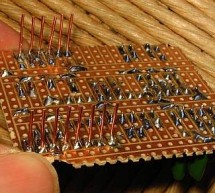 Many Yaesu transceivers from the 1990s and thereabouts could use an optional FTS-8 module, that provided subtone generation for transmission, and subtone decoding for CTCSS reception. One of the radios that used this module was the FT-736 multiband, multimode full-duplex VHF-UHF rig. I bought one of these radios in 1992, to use it on the many amateur satellites that were operating back then. I included opti ...
Read more

›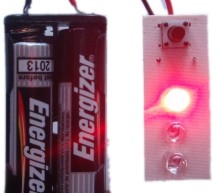 Description This project is a multi-function LED bike (cycle) light using 3 LEDs. It is based on a PIC10F200 baseline microcontroller, running from a supply voltage of 2 to 5 volts.  In standby mode it consumes a current of less than 1µA making it perfect for battery powered operation. It uses three individually driven high brightness LEDs, and a single push button switch for turning the light on/off and ch ...
Read more

›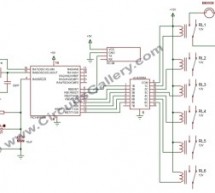 We have been posting several latest and advanced PIC microcontroller based projects and here is another wonderful wireless home automation project for Engineering/ Diploma students, Android Bluetooth Home Appliances Control System. Android phones are very popular today due to their limitless possibilities, have you thought about controlling your home appliance from your android phone via Bluetooth? This ele ...
Read more

›