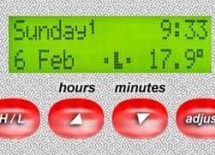 Always at the right time your house on temperature This project make use of a PIC16F648(A) and a DCF77 receiver from Conrad (Orderno. 64 11 38) With DCF77 runs the clock from the thermostat always on the right time. Synchronizing isn't necessary anymore. The temperaturesensor is a DS1820 or DS18B20 and on a HD44780 (or compatible) 2x16 LC-Display becomes day, date, time, temperature (with 0.1°C precision) a ...
Read more

›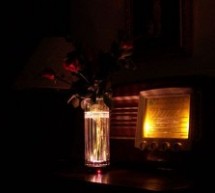 A remote controlled power RGB LED mood light. Control the colour of a powerful LED light beam with a remote control, store the colours and recall them at will. With this thing I can control the colour of a bright light into many different colours using the three fundamentals colours : red green and blue. Adding them toghether with different intensity can yeld very great a range of colours from the visible s ...
Read more

›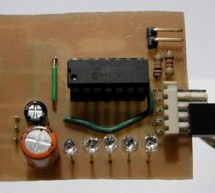 As a fan of taking my dihydrogen monoxide in straight, uncut, uncorrupted liquid form, I purchased a six stage reverse osmosis filter some years ago. My filter is a few years old now, and the super calcium enriched water we have in Michigan has taken its toll. The filter used to shut off when the production tank was full. However, the filter has recently developed a leak in the auto shutoff valve, so it's c ...
Read more

›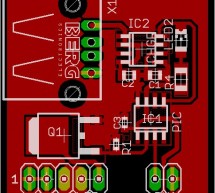 MintLite – The Luxeon Powered Mint Tin Flashlight! This idea has been rattling around in my head for more than a month now, and I finally have thought it out enough to do some doodling in Eagle. The basic idea is built around a six watt Luxeon K2. I plan to use a pair of 2.5aH lithium batteries to provide approximately eighteen watt-hours of power. The Luxeon will be controlled by a microcontroller, providi ...
Read more

›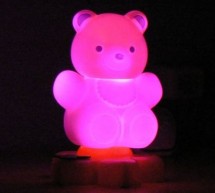 Teddy nightlight multicolor A nice night light multicolor, ideal for baby's room. For the realization I used: - Out of a pack of bubble bath for children in the shape of teddy bear - a nightlight with positive economic pressure - Complete circuit with a PIC16F84A (I was at home, but you can use any programmable microcontroller) - LED multicolor I started preparing the teddy bear, all the markings on the pac ...
Read more

›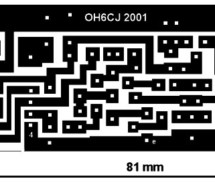 Table of Content: Frequency Reference Frequency Actual Subtraction and Comparator Digital Outputs Integrator Transistors Q2…Q4 Connection to Oscillator How to tune? PIC SW in the frequency counter Final test RB2 Function Is this worth to build it? Pictures are better readable locally with appropriate viewer, so we suggest download them first This PIC software combines frequency counter and frequency lock fu ...
Read more

›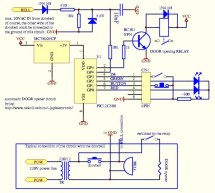 description This circuit can be used to operate an electric strike or an electromagnetic lock on a door. It is not the door being opened/closed, but a small electromagnetic strike which unlocks the door. The opener has the following features currently programmed in software: automatic operation when a guest pushes the doorbell, the strike is operated immediately - can be set by a switch (SW) manual remote o ...
Read more

›
A Microchip PIC12C508 8-pin CMOS Microcontroller turns a night light on and off with preset time everyday. Save Energy, No EMI, No Battery, Built-in Lamp Fixture, and Peak Shaving Introduction It's time for 8-pin microcontroller Microchip PIC12C508, the SAVER V3.2, my latest design of a device that turns a night light on and off everyday. The circuit uses only a PIC12C508 8-pin CMOS micontroller and a small ...
Read more

›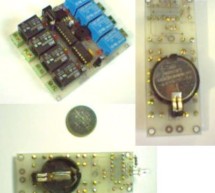 This IR remote control that you can use to control other devices or circuits up to 8 devices. The control codes are sent in RC5 format modulated to about 38 kHz carrier frequency.The IR transmitter powered by the CR2016 which is a 3V button Cells Battery CR2016.To extend the life of the battery this is done by putting the CPU into SLEEP mode for most of the time and wake-up only when a key is pressed. PIC16 ...
Read more

›
Always the right time and date with DCF77 This project make use of a PIC16F628(A) and a DCF77 receiver from Conrad (Orderno. 64 11 38) Optional there is a possibility to connect an electronic gong on it. Click for information about DCF77 on the link underneath: The working from the DCF77 time signal Connect the output from the DCF77 module with PORTB.0 (pin 6). The pull-up resistor on the DCF77 output isn't ...
Read more

›