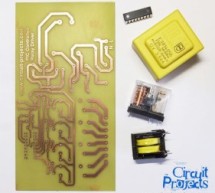 Project Summary This circuit is a relay driver that is based on a PIC16F84A microcontroller. The board includes four relays so this lets us to control four distinct electrical devices. The controlled device may be a heater, a lamp, a computer or a motor. To use this board in the industrial area, the supply part is designed more attentively. To minimise the effects of the ac line noises, a 1:1 line filter tr ...
Read more

›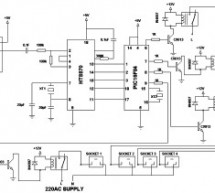 Abstract This paper presents design and development of an Automated Home Control System (AHCS) using mobile phone. A cell (mobile) phone acts as a modem for the control of electrical home appliances. This is achieved when the mobile phone number is dialed and an appropriate command button is pressed. The paper demonstrates how to develop a system that aids the control of remote devices using mobile phones t ...
Read more

›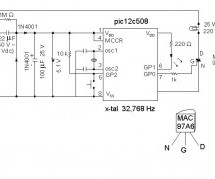 Introduction It's time for 8-pin microcontroller Microchip PIC12C508, the SAVER V3.2, my latest design of a device that turns a night light on and off everyday. The circuit uses only a PIC12C508 8-pin CMOS micontroller and a small triac, MAC97A6. The Saver V3.2 also demonstrates the use PCW PIC C Compiler. Circuit Description The schematic of the SAVER V3.2 is depicted in Figure 1.A transformerless power su ...
Read more

›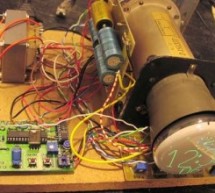 Powersupply and CRT deflection and microcontroller test circuit. I was lucky to purcase two used but working DG7 tubes and a transformator cheap, one from Mullard and one from Phillips. Other CRT Cathode Ray Tube types can be used, you can even rip one from an old and maybe dead oscilloscope, then you also get the powersupply and stuff, if you are lucky the deflection amplifiers also work :-) Then your own ...
Read more

›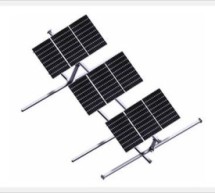 This project will improve the output of your solar panel by about 40%. It uses a motor and gearbox from a 3.6v power screwdriver, however a number of different voltage motors can be used. The project has its own 6v power-supply made from five 1.2v NiCad cells and a charging circuit using a separate 3v to 6v solar panel to make the project self-sufficient and universal. It has one advantage over many of the ...
Read more

›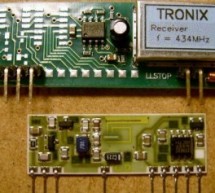 Control up to 8 devices by this easy constructable remote control. It can work as a radio or infrared remote control, depending on the components. Each device output can be configured to be momentary (turned on while you press the button) or latched. Latched outputs can be toggled on/off by one button per channel, or turned on and off by two buttons per channel. Try it now, before building! Click on the tra ...
Read more

›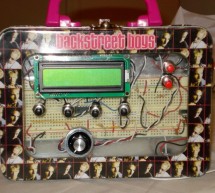 Cooking Timer This is a school project but I thought it can be fun to all of you cooking people out there, that still use old stoves without timers. The timer uses different formula for meat, chicken or egg, but also has a separate timer that can be activated manually. Meat cooking time formula: 1 pounds - 35 min 2 pounds - 45 min Every extra pound add 15 min *500f for 15 min. buzzer bips once. than 380f fo ...
Read more

›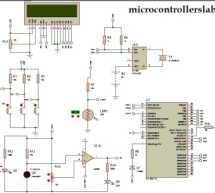 Auto intensity control of street lights using  pic microcontroller, In this article you will learn how auto intensity control system of street lights works? How to control intensity of street lights? What is the purpose of automatic intensity control of street lights? How you can design this project very easily using simple electronic components and pic16f877a microcontroller. Let's start with basic introdu ...
Read more

›
Here I give you my project on Automated Railway Gate Controlled by PIC16F877A . It is very good project and if it is implemented by railway then they can save lots of money to paying salary for this purpose. For that project I use PIC16F877A, LCD display, two pressure Sensor (situated in rail line) ,Traffic light and motor (For closing and opening the railway gate). Project Detail: Here I use two pre ...
Read more

›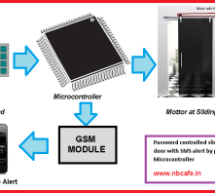 In today's world implementation of any expert system with maximum data and networking security becomes a real necessity in home, academic organizations as well as in industrial communities. To provide this security here I give my project on "password controlled sliding door with SMS alert by pic microcontroller". Project Objective: The proposed system is a chamber, which is closed by a sliding door. A Keypa ...
Read more

›