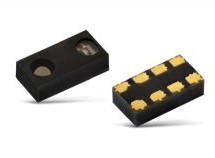 Features Filtron™ technology; three-in-one design combines IR emitter, photo detectors, signal processing IC, 16-bit ADC    Vishay's new VCNL4040 fully integrated proximity and ambient light sensor is now available from TTI, Inc., a world leading specialist distributor of electronic components. Featuring Filtron™ technology, the VCNL4040 combines an IR emitter, photo detectors for proximity and ambient ligh ...
Read more

›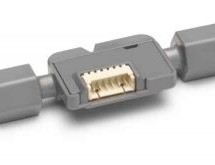 The SLF3S-1300F liquid flow sensor is based on Sensirion's proven CMOSens® Technology and optimizes costs by simplifying the design without sacrificing the easy fluidic, electrical and mechanical connections. The straight and unobstructed flow channel has no moving parts; inert wetted materials provide outstanding chemical resistance and excellent media compatibility. In measuring flow rates up to 40 ml/min ...
Read more

›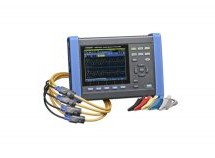 The Hioki PQ3198 portable power analyzer is a best in class power measuring instrument for single to three-phase lines, offering a high degree of precision and accuracy. Verify power problems in accordance with IEC61000-4-30 Class A. Saelig Company, Inc. has introduced the Hioki PQ3198 Power Quality Analyzer, which can conveniently be used for assessing power usage as well as for investigating power supply ...
Read more

›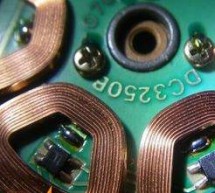 Hall Effect Sensor for me an alien element, but especially microcontrollers people dealing with a lot of for the project may be used in one of the materials in the sample application pic16f876 based... Electronics Projects, Example Hall Effect Sensor PIC16F876 Tachometer Circuit "microchip projects, microcontroller projects, pic16f876 projects, " Hall Effect Sensor for me an alien element, but especially mi ...
Read more

›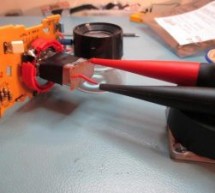 Today I will show a very simple ionization chamber that can detect radioactivity. I was able to detect with it ionizing radiation from a smoke detector (Am241 isotope). It's also immune to electromagnetic interference (EMI) due to a good shielding. This device doesn't explicitly use any power supply. It's connected to a multimeter set to measure resistance, in this mode, the multimeter provides a small volt ...
Read more

›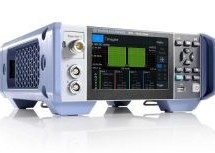 Rohde & Schwarz has equipped the new RF power meter with a touchscreen based operating concept that guides the user through configuration. The R&S NRX has up to four measurement channels, for which Rohde & Schwarz offers a wide range of power sensors. For the first time, both terminating and directional power sensors are supported in a single instrument. High-precision RF power measurement for m ...
Read more

›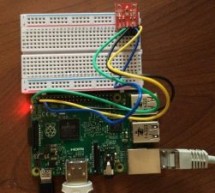 Story Update 08-15-2015: Project converted to Visual Studio 2015 RTM  Luminosity Sensor Sample using Windows IoT Core As you all know Microsoft released Insider Preview of Windows 10 IoT Core recently. I too download and installed it on my RPi2. While playing with Windows 10 IoT Core, I decided to work on TSL2561 Luminosity Sensor using I2C. Here is the sample I created this weekend. In this project I am us ...
Read more

›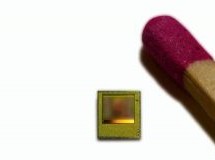 Infineon Technologies AG is presenting the fourth generation of its REAL3™ image sensor IRS2771C at Mobile World Congress 2019 in Barcelona, Spain. The 3D Time-of-Flight (ToF) single chip is especially designed to meet the requirements of the mobile consumer device market and, in particular, demand for higher resolutions with small lenses. The wide range of use cases includes secure user authentication like ...
Read more

›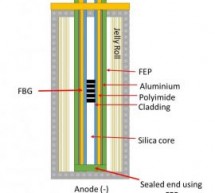 Researchers at the University of Warwick in the UK have developed sensors which measure the internal temperature and electrode potential of Lithium batteries. The technology is being developed by the Warwick Manufacturing Group (WMG) as a part of a battery's normal operation. More intense testings have been done on standard commercially available automotive battery cells. If a battery overheats it becomes a ...
Read more

›
STMicroelectronics, a global semiconductor leader serving customers across the spectrum of electronics applications, has released an innovative full-color ambient light sensor (ALS) that helps smartphones take better pictures and present more visually accurate data on screen displays. By simultaneously providing scene color temperature, ultra-violet (UVA) radiation level, and lighting frequency information, ...
Read more

›