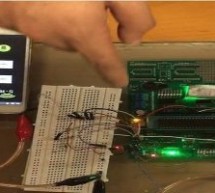 IOT Based Load Control Over Standalone Wi-Fi System first of all lets start with introduction to IOT Based Load Control Over Standalone Wi-Fi System. The IOT (Internet of things) based load control over standalone system is very advanced home automation system. In this modern world, every men or women do want to move anywhere, they just want to click the button and done everything. Keep all these things in ...
Read more

›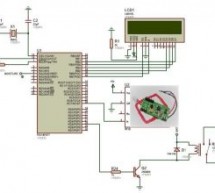 This project is about RFID based electronic lock using pic microcontroller. RFID tags are used to open and close electronic lock.  Only those users who have authentic RFID tag will be able to open lock by using their assigned RFID tags or cards. In this RFID based electronic lock, RFID module is interfaced with pic microcontroller. RFID receiver used to receive tag number through radio frequency communicati ...
Read more

›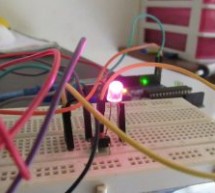 Esp8266 based home automation system using wifi It is also cheap and be used for making cool projects connected to the Internet .Learn how to make a simple IOT Project with it .The ESP8266 WiFi Module is a self contained SOC with integrated TCP/IP protocol stack that can give any microcontroller access to your WiFi network. The ESP8266 is capable of either hosting an application or offloading all Wi-Fi netw ...
Read more

›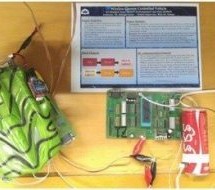 accelerometer Based Hand Gesture Controlled Robot using Xbee: This project is about controlling a robot through accelerometer using Xbee and pic microcontroller. You must have listened about line follower robot, obstacle avoidance robot, metal detector robot and tv remote controlled robot. All these robot works with some kind of sensors. But this accelerometer Based Hand Gesture Controlled  is about control ...
Read more

›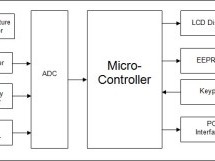 Description: This project is a fine combination of analog and digital electronics. This project is designed so as to fulfill the requirements of the industry applications, home applications. The project consists of parameters monitoring, parameter storage. PC interface is one of the main features of the project in which various data like value of parameters, date and time are sent to the PC using a hyper te ...
Read more

›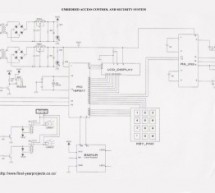 Analogue electronics, digital circuits and microcontrollers simulation, all in one. Another free Espresso-based minimisation tool. PLD and FPGA project flow Electronics circuit diagrams and projects based on microcontroller. 8051-BASED EEPROM MICROCONTROLLERS. HUM-FREE BATTERY ELIMINATOR Please I need a circuit diagram of a speed checker on highway with full project report write up, and all the construction ...
Read more

›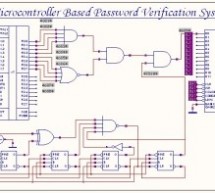 Aim: - To simulate a circuit using microcontroller 8051 for verifying password. Theory: - The block diagram for microcontroller based password verifying system is shown. The purpose of the circuit is to verify the password entered by the user. An 8-bit password is the input to this system (A simple example has purposely been dealt with here for the convenience of an average student. The student may modify t ...
Read more

›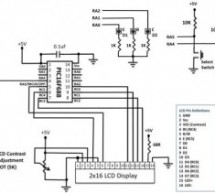 Introduction Most of the digital multimeters these days have built-in features for testing diodes and sometimes transistors. The purpose of this project is to demonstrate a simple way to construct a testing device for diodes and bipolar junction transitors (BJTs) using a microcontroller. The testing algorithm is based on a simple fact that a working PN junction conducts current in only one direction. A PIC1 ...
Read more

›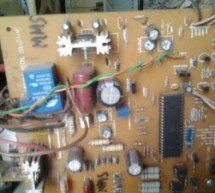 Single microcontroller based 12v to 230v inverter with intelligent battery charging (Made by me) Here I describe the circuit as: *single microcontroller/controller (ATMEGA16/32) *no op-amps, only chips are the micro, opto-couplers and regulator (7805) *low-battery/overload/short-circuit protection *thyristor controlled battery charger, using the MOSFET body diode as the AC-DC rectifier *charger maintains th ...
Read more

›
Introduction There are many DIY versions of WWVB clock designs available on the web. Commercial "atomic" clocks are inexpensive and widely available, but I wanted to try my hand at designing one to gain insight into WWVB reception and to learn a little about programming a PIC microcontroller. My version is not the simplest available, but it works well and I think it offers a few unique features. WWVB Clock ...
Read more

›