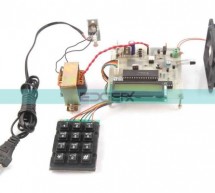 The aim of this project is synchronization of multiple motors using wireless technology. This project uses radio frequency to synchronize motor speeds. This is applicable to many industries like textile mills, steel plants, and paper plants wherein all the motors used on conveyor are desired to be synchronized. For example, in textile mills where multiple motors work simultaneously on a conveyor belt to dra ...
Read more

›
This is a good Electronic project report on Speed Control of DC Motor using Microcontroller by using PWM. In this system, a micro controller is interfaced with a LCD, Keypad and DC motor driver. The Micro controller is used for controlling the DC motor by producing the PWM pulses. These pulse widths are produced according to the key pad register values which are allotted by MC. You can also Subscribe to FIN ...
Read more

›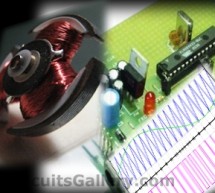 In our last PIC online tutorial we have covered PWM generation using PIC Microcontroller. As I told earlier PWM has wide application in electronics and robotics engineering.In this article I'm gonna show you one of the important applications of PWM in Robotics, it is called Pulse Width Modulation motor speed control. The method of generation of PWM signal is the same as before and this signal is applied to ...
Read more

›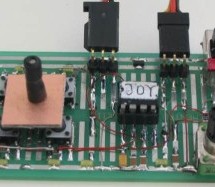 This project controls two servo motors - both clockwise and anticlockwise and has variable speed. You can use the Joy Stick to "pan and tilt" a remote camera or provide "left-right-up-down" action for a crane or an animation on your model layout. The project also tests servo motors. The CIRCUIT The circuit is fairly simple. The input from the Joy Stick has been separated into two sections to make detection ...
Read more

›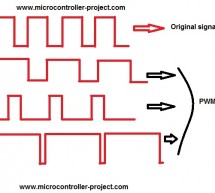 Here is a simple project on how to control fan or dc motor speed uisng pic 16f877 microcontroller. There are numerous ways to control the speed of motor(or fan). Varing current,voltage and resistance etc. But when it comes to controlling the speed using microcontrollers. Then the PWM(Pulse width modulation) technique is used. In Pulse width modulation the digital signal high and low time is chaged. Actually ...
Read more

›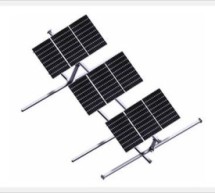 This project will improve the output of your solar panel by about 40%. It uses a motor and gearbox from a 3.6v power screwdriver, however a number of different voltage motors can be used. The project has its own 6v power-supply made from five 1.2v NiCad cells and a charging circuit using a separate 3v to 6v solar panel to make the project self-sufficient and universal. It has one advantage over many of the ...
Read more

›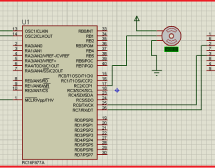 Here you see how a Servo motor controls by Microcontroller PIC16f877 and MATLAB GUI? It is well known to us that now a day's use of servo motor extended in the field of Robotics. Servo motor can rotate with definite angle and we can easily use it in design of robot arm movements. And also it can use extendedly in Remote-car and Helicopters. Now in my project "Servo motor control by Microcontroller PIC16f877 ...
Read more

›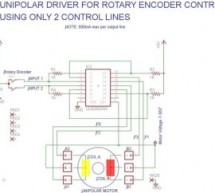 This instructable will show you how to control stepper motors (Unipolar OR Bipolar) manually with a knob, without the use of a PIC or PC, so no programming is needed.  The position of the knob determines the position of the motor shaft, which will stay in that position until the knob is turned again.  The unipolar and bipolar circuits are different, but each requires only 1 chip. Step 1: Here's what you'll ...
Read more

›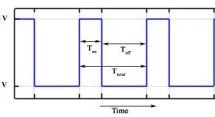 PIC16F877A is an easy micro controller for the beginners Here in project: 1) How PIC switches servo motor forward and back ward When we push one switch it goes to positive 90 degree , on second switch it moves backward to  negative 90 degree a. MickroC  PRO        // for programming of MICRO CONTROLLER b. Proteous  8 professional       //For simulation of CKT and Design BEST OF LUCK. Eng. Mahmoud Abuzayed S ...
Read more

›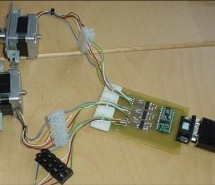 For another project I started I needed to control the motion of a stepper motor. A stepper motor is used when precision control of movement is needed. With each movement of the motor, the drive shaft steps a precise amount of distance (usually a few degrees with each turn). You can often salavage steppers from old printers or disk drive. I found mine at an electronics surplus store. The key to driving a ste ...
Read more

›