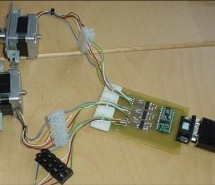 For another project I started I needed to control the motion of a stepper motor. A stepper motor is used when precision control of movement is needed. With each movement of the motor, the drive shaft steps a precise amount of distance (usually a few degrees with each turn). You can often salavage steppers from old printers or disk drive. I found mine at an electronics surplus store. The key to driving a ste ...
Read more

›
Infrared proximity sensors are very fun to play with. In the past we have used them to make Digital Theremins and Control Robots, always using its proximity sensing (how far away an object is from the sensor) as the main feature. Today, we're going on a quest to use an infrared proximity sensor, to control the speed of a DC motor. In this article, we will go step-by-step through the process of understanding ...
Read more

›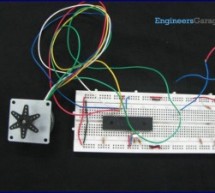 A Stepper Motor is a brushless, synchronous DC motor which divides a full rotation into a number of steps. For detailed information on working, types and stepping modes, refer the article on Stepper Motors. Here the operation of a unipolar Stepper motor with PIC18F4550 microcontroller has been explained. For more detail: How to interface Stepper Motor with PIC18F4550 Microcontroller ...
Read more

›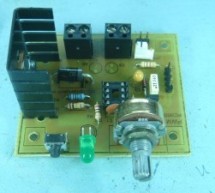 Description There are lots of designs on the Internet for DC power controllers using Pulse Width Modulation (PWM) to control the speed of a motor or power to a resistive load.  Most of these use analogue methods to generate the PWM signal which in turn drives a power MOSFET or transistor. When I wanted a speed controller for the PCB drill I use to make all my PIC Projects what else could I do but design a P ...
Read more

›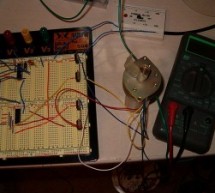 Since I finished my degree in April, I have been looking for work. The search has been slow but hopefully soon I will be making the big bucks. To fill my spare time I decided to do something with the mounds of electronics and such sitting in my room. First is to build a robot using stepper motors. The stepper motors were purchased at a local auction house. They took apart old hard drives and printers and su ...
Read more

›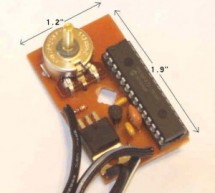 If you do not have EAGLE, you can download a full working version from CadSoftUSA http://www.cadsoftusa.com Here is a zip file with the EAGLE schematics and PCB layout.  http://hans-w.com/MotorSpeedEAGLE.zip New ! Source code  available C source code... requires CCS PCM compiler. PCM is available from CCS http://www.ccsinfo.com/picc.shtml //(C)Copyright 2002 Hans Wedemeyer Houston Texas U.S.A // for use wit ...
Read more

›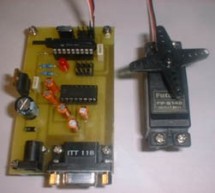 Revision History 28 Jan, 2002 - Bug found in 8 Servo motor variant, refer to 8 servo code page for details. 28 Oct, 2001 - Serial Transfer Bug found. Dec, 2005 - This project is no longer supported. The information is here for you to use. A new version of the PIC Servo controller is in the works and it will use a more modern PIC and support much faster serial communication and better position control comman ...
Read more

›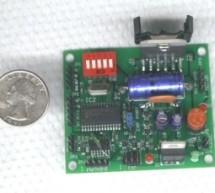 Background From the first robot I ever made, I have always felt that when designing the motors, wheels and drive train, it will almost always be important to know where you are - that is, to have some sort of encoder feedback. So the first robot I built used stepper motors, but I found that they were difficult to deal with because of the complex drive circuit required, and they are usually under-powered. It ...
Read more

›
Background There are a number of other projects that have been documented for brushed motor ESCs. The good starting point for other ESCs is this rcgroups thread. The information in the Microchip AN847 is also very useful. Most of these designs are very similar, the variation between designs is typically in the PIC used to control the ESC, the precise FETs used, and the number of features that the ESC offers ...
Read more

›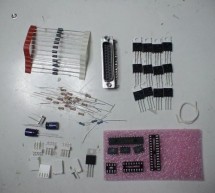 Parallel Port 3 Axis CNC Driver, Opto-Isolated, Unipolar Steppers Controls 3 Unipolar Stepper Motors, for use with CNC Machines. Simple driver with automatic coil  shutdown, to ensure efficient operation.  Opto-isolated for protection of the P.C. Supports most parallel port based CNC software, such as KCAM. Supports up to 20 watts per Phase. Or 2 Amps per phase. Full Kits with all the parts needed to recrea ...
Read more

›