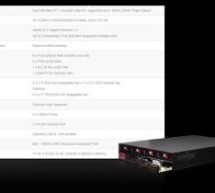 AAEON, an industry leader in network security solutions, has collaborated with Intel to deliver a powerful network platform utilizing the latest 2nd Generation Intel® Xeon® Scalable processors. The result of this effort is the FWS-8600 2U rackmount network appliance, the most powerful network appliance from AAEON yet. The FWS-8600 network appliance is built to handle powerful network applications, from Unif ...
Read more

›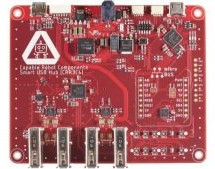 A USB hub that's also a dev board and an I2C, GPIO, and SPI bridge. In Addition To Being A 4-Port USB 2 High-Speed Hub, This Programmable USB Hub Is Also: A CircuitPython based development board. A bridge between your computer and I2C (via Sparkfun Qwiic connectors), GPIO, and SPI (via its mikroBUSheader). A power supply, providing 6 A of 5 V power to downstream devices and 13 mA resolution monitoring (per- ...
Read more

›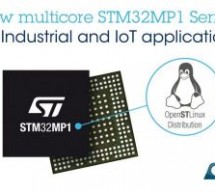 STMicroelectronics, a global semiconductor leader serving customers across the spectrum of electronics applications, is applying its Arm® Cortex® expertise to expand the capabilities of its industry-leading STM32 MCUportfolio to applications requiring even more performance, resources and large open-source software. The introduction of the STM32MP1 multicore microprocessor series with compute and graphics su ...
Read more

›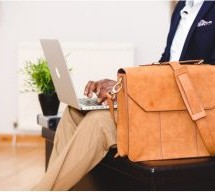 Back then, only several individuals and companies are very concerned about online safety and privacy. Thus, they consider installing and using a virtual private network (VPN) vital to protect their sensitive data and online activity from cyber-criminals. But as the years passed, online safety has become a priority not just to big companies, government offices, and entrepreneurs but to almost everyone. That' ...
Read more

›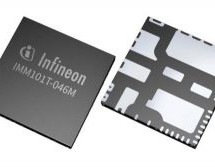 Infineon Technologies AG introduces smart IPM motor controllers featuring full hardware and software integration needed for BLDC motor drives of up to 80W without heatsink. The new iMOTION™ IMM100 series combines the motor controller IC and a 3-phase inverter stage in a single, highly compact 12 x 12 mm 2 PQFN package. This combination enables BOM count and PCB size reduction, thus lowering system cost. The ...
Read more

›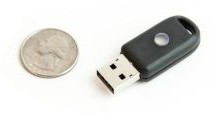 Signet is a compact, open hardware, and free and open source software USB device that safely stores your passwords, bookmarks, contacts, and other personal data in encrypted memory. It's compatible with MacOS, Linux, Windows, and Android so you can use it on any device with a USB port. The device is smaller than the average house key, making it easy to take with you wherever you go. This makes Signet a prac ...
Read more

›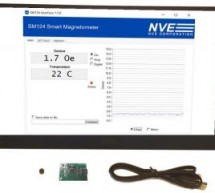 NVE Corporation announced the new SM124-10E Smart Magnetometer. The new sensor combines a Giant Magnetoresistance (GMR) sensor element with elegant digital signal processing. The versatile product can be used for current or proximity measurements. Unlike awkward, old-fashioned Hall-effect sensors, GMR is sensitive in-plane for optimal current sensing and easy mechanical interfaces. A Slick, Elegant Data Str ...
Read more

›
This is the first post of a 3-part series about reading out an SMA solar inverter over Bluetooth and displaying some readings every few seconds. Long-time readers may remember the Solar at last weblog post from several years ago and the SMA Relay, based on a JeeNode v6. The Bluetooth readout code was derived from Stuart Pittaway's Nanode SMA PV Monitor code. This project is for a friend who's birthday is co ...
Read more

›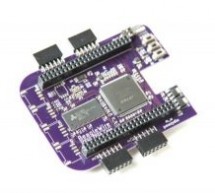 Beaglebone boards are low power open source single board computers created to teach open source hardware and software to makers. However, BeagleWire is a development platform designed for use with Beaglebone board. BeagleWire is a Beaglebone compatible shield based on the Lattice iCE40HX FPGA and is also an open source FPGA development board, a rare feature for FPGA boards. The BeagleWire's hardware, softwa ...
Read more

›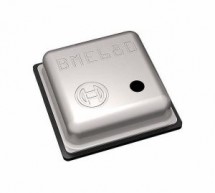 Integrated environmental sensors from Bosch Sensortec, the BME680, for wearables and mobile use, is available from Rutronik UK. The Bosch Sensortec BME680 expands Rutronik UK's portfolio to include the first integrated MEMS sensor measuring individually, highly linear, and precise, gas, air pressure, humidity, and temperature. The BME680 is an integrated environmental sensor specifically developed for weara ...
Read more

›