While making PCBs is now more affordable and easier than ever with several free open source tools for the design and several online manufacturers with fast turn around and doorstep delivery, one of its main challenges still remains board validations, and testing. As simple as this task may seem, it becomes quite laborious for complex PCBs. To solve this problem, a new software called Inspectar is adopting a ...
Read more

›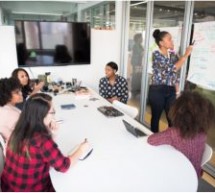 Most people have heard of Scrum and Agile because it's mentioned so often by people from the tech industry. It's a system that holds a lot of value for software and product development. However, it's also talked about in strange phrases and jargon which most people are not familiar with. It's confusing for most, especially for those who want to apply it to their needs. But once you learn more about it, you ...
Read more

›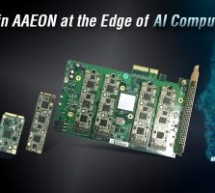 AAEON, an award winning leader in [email protected] solutions, presents its AI platforms powered by Intel Movidius Myriad X. As the first company to produce an mPCIe module to feature the Intel Myriad X VPU, AAEON is continuing to lead the industry in offering powerful, flexible AI platforms with Intel solutions. At the heart of AAEON AI solutions is the Intel Movidius Myriad X. The Intel Myriad X is a low- ...
Read more

›
When you're running a niche business it's important to make sure that the software you're using complements your company. Making sure your working processes are helped and not hindered by the software you choose to make use of is a delicate balancing act and it's important to weigh up the pros and cons of any software you're thinking about taking on. If you're thinking about starting a business in 2020 then ...
Read more

›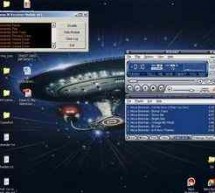 Winamp can be used to control a variety of programs with some ready-made controls, but these controls are difficult to find compatible IR control circuit and control the problem disappears. IR transmitter circuit 16f627 microcontroller is based on the 6 button control receiver circuit MAX232 and IRM8061 doing eye catching and consists of a few passive components. The eye catching enough to connect the diffe ...
Read more

›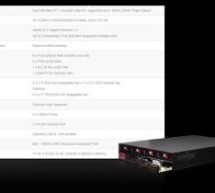 AAEON, an industry leader in network security solutions, has collaborated with Intel to deliver a powerful network platform utilizing the latest 2nd Generation Intel® Xeon® Scalable processors. The result of this effort is the FWS-8600 2U rackmount network appliance, the most powerful network appliance from AAEON yet. The FWS-8600 network appliance is built to handle powerful network applications, from Unif ...
Read more

›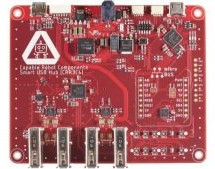 A USB hub that's also a dev board and an I2C, GPIO, and SPI bridge. In Addition To Being A 4-Port USB 2 High-Speed Hub, This Programmable USB Hub Is Also: A CircuitPython based development board. A bridge between your computer and I2C (via Sparkfun Qwiic connectors), GPIO, and SPI (via its mikroBUSheader). A power supply, providing 6 A of 5 V power to downstream devices and 13 mA resolution monitoring (per- ...
Read more

›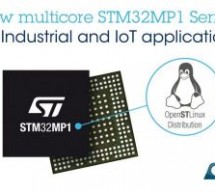 STMicroelectronics, a global semiconductor leader serving customers across the spectrum of electronics applications, is applying its Arm® Cortex® expertise to expand the capabilities of its industry-leading STM32 MCUportfolio to applications requiring even more performance, resources and large open-source software. The introduction of the STM32MP1 multicore microprocessor series with compute and graphics su ...
Read more

›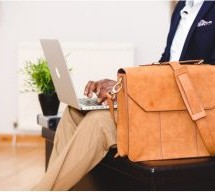 Back then, only several individuals and companies are very concerned about online safety and privacy. Thus, they consider installing and using a virtual private network (VPN) vital to protect their sensitive data and online activity from cyber-criminals. But as the years passed, online safety has become a priority not just to big companies, government offices, and entrepreneurs but to almost everyone. That' ...
Read more

›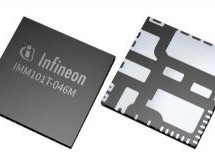 Infineon Technologies AG introduces smart IPM motor controllers featuring full hardware and software integration needed for BLDC motor drives of up to 80W without heatsink. The new iMOTION™ IMM100 series combines the motor controller IC and a 3-phase inverter stage in a single, highly compact 12 x 12 mm 2 PQFN package. This combination enables BOM count and PCB size reduction, thus lowering system cost. The ...
Read more

›