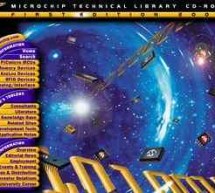 "Microchip Technical Library CD-ROM" cd's with PIC microcontroller series information and i have a lot of practices PICmicro® Devices: Microchip is a leading supplier of 8-bit microcontrollers, with one of the broadest product offerings.... Electronics Projects, Microchip Technical Library CD-ROM "microchip projects, microcontroller projects, " "Microchip Technical Library CD-ROM" cd's with PIC microcontrol ...
Read more

›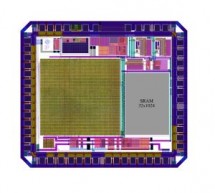 X-FAB Silicon Foundries, the leading analog/mixed-signal and specialty foundry, together with crowd-sourcing IC platform partner Efabless Corporation, today announced the successful first-silicon availability of the Efabless RISC-V System on Chip (SoC) reference design. This open-source semiconductor project went from design start to tape-out in less than three months using the Efabless design flow based on ...
Read more

›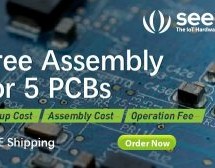 To the ire of many, manufacturing in small quantities have often led to sky high prices, hindering many makers from translating their ideas to reality. Now, to eliminate cost barriers and enable even more makers to experience the flexibility and convenience of turnkey PCB fabrication and assembly, Seeed Fusion is waiving off the assembly costs for the Seeed Fusion One-stop PCB Assembly (PCBA) service for fi ...
Read more

›
ulibSD It's a library for use SD cards in SPI mode with uControllers, entirely written in C. This library can work with SD cards and also has the possibility to emulate the behavior in a PC file (GNU/Linux) using the macro _M_IX86. It's for debugging purposes. The data transfer is oriented to 512 byte size, remember this. Public methods ulibSD has four public methods: SD_Init: Initialization the SD card. SD ...
Read more

›
If you want to know more… If you want to know more about ATtiny85 microcontroller and how to upload sketches to it, you may have a look to ATtiny85 vs ATmega328. About TinyWireMCP23008 was tested (and works) with a 8 MHz ATtiny85 and I2C standard bus mode and I2C fast bus mode. TinyWireMCP23008 was not tested with ATtiny85 other frequencies, but should work (I can't guarantee that fast bus mode will work wi ...
Read more

›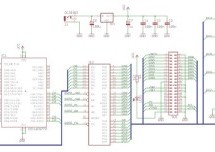 This project started life a long time ago, with the intention to build an iPod clone, back when personal MP3 players were an expensive luxury and long before you could buy them from China on ebay for less than a light bulb. The plan for the MP3 player was to use a PIC microcontroller connected to a PATA hard disc drive (They were just called ATA back then, before SATA came along), the PIC would read MP3 fil ...
Read more

›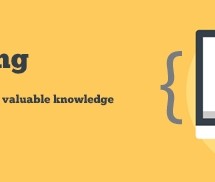 We've opened up our library to help you build your skills and knowledge! Get a new FREE eBook every single day! Every day Packt Publishing is giving away books for free to help teach new tech skills Packt Publishing will be throwing open the virtual doors of its new Free Learning Library and offering its customers a daily chance to grab a fresh free eBook from its website. The publisher is encouraging peopl ...
Read more

›