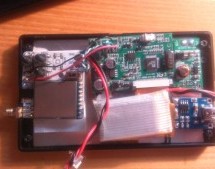 If you're like me, you don like buying stuff that's ready-to-go, but rather build one yourself. We usually spend more money, but it's way more satisfying I really didn't want to buy an overly expensive 32ch FPV LCD receiver, so I made my own DIY 32ch FPV 5.8ghz LCD, that is compatible with EVERY transmitter on the market now.First, crack open that LCD, and look what's inside. I desoldered the wires, and too ...
Read more

›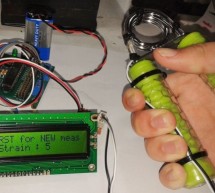 Did this DIY Hand Dynamometer as a sensor for PICAXE micro-controller. It also can be use for Arduino or any micro-controller too. List of the materials I used to make Hand Dynamometer : 1) Hand Exerciser from Amazon - 1 pc 2) Flex Sensor 2.2" from Amazon - 1pc 3) Some cable ties 4) Wires 5) Plastic holder for IC chip. 6) Super glue 7) Double sided tape Tools require : 1) Hot glue gun 2) Scissor 3) Solderin ...
Read more

›
Last year I started a project to convert my (then) four-year old's busted Radio Controlled (RC) car into Bluetooth controlled one which could be driven using a smart phone or tablet. The original car, modeled after a "Fast and Furious" Nissan Silvia, was a pretty basic RC with 2-channel on-off (non-proportional) style controls, and while Micah enjoyed playing with it I thought it might be nice to pimp it ou ...
Read more

›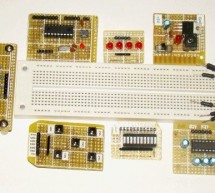 Breadboards are a great tool for prototyping and testing electronics circuits. Here I am sharing with you some plug-in modules that I once made to make my breadboarding life easier. I have used these modules many times in the PIC experiments described in this blog. These modules  serve very common functions that are required in most microcontroller circuits. Their use not only reduces the number of wire con ...
Read more

›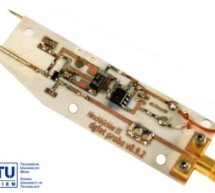 So, you're an electronics hobbyist and want a 1GHz* active probe, or a professional and tired of blowing your 2000$+ active probe in sketchy circuits when all you wanted to know are the whereabouts of some RF-signal? Then stay with me!! This Instructable will show you how to build a 1GHz* Fet-based Active Probe, the Fetprobe, for about 10$*, provided you have access to an electronics lab. It is based on an ...
Read more

›
How to turn and ordinary external harddrive into a datalocker using only a PIC microcontroller, a keypad and some various other components. Step 1: Parts The parts you need: - 3.5" SATA harddrive enclosure - 2.5" SATA harddrive NOTE: This will not work with a 3.5" IDE enclosure and a 2.5" IDE drive without a special adapter, they have different connectors. - LED with resistor to power it from 5 Volts - 3x4 ...
Read more

›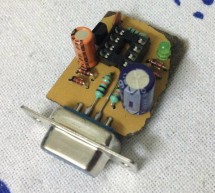 Hi EveryBody i am Again Doing something. and it is with PIC's! Almost Everybody do not want a Big Arduino in their projects or to control a rgb led with Arduino uno? Enjoy Compressing your projects with PIC and Attiny too. but in this wwe will be making a PIC Programmer To Program 12f675 PIC. Here i am not sure that it works for other 8 pin PIC too.but for sure it will work for PIC 12f675. It is Really Chea ...
Read more

›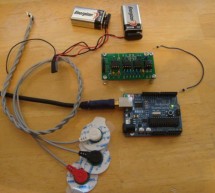 Measuring muscle activation via electric potential, referred to as electromyography (EMG) , has traditionally been used for medical research and diagnosis of neuromuscular disorders. However, with the advent of ever shrinking yet more powerful microcontrollers and integrated circuits, EMG circuits and sensors have found their way into prosthetics, robotics and other control systems. Yet, EMG systems remain ...
Read more

›