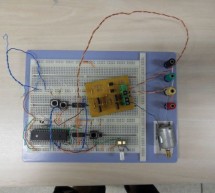 This is one project that i'm doing, now I'm going to show how to do it only for one motor, but i'm using and DEMUX to in the future use 4 motor. The project is simple, it uses the pic to control the DEMUX and the DEMUX control the H-BRIDGE that control the motor forward or backward. Step 1: Part List The itens that you will need is in the picture below. Board not in picture, but you will need right? Step 2: ...
Read more

›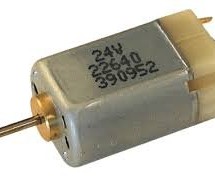 Microcontroller are widely used in electronics gadget and are one of the key element in developing any project and thus this project used 8051 microcontroller and will help in teaching about interfacing of temperature sensor with ATMEL microcontroller by means of ADC, to display the temperature on a 16x2 LCD and to rotate a DC motor at two different speeds at various temperatures. This project on digital th ...
Read more

›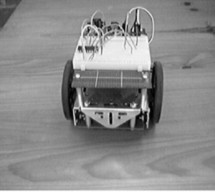 Project description:  Mobile robots are used in many industrial, commercial, research, and hobby applications. This project is about the control of a mobile robot using servomotors. The robot used in this project is the base of a popular mobile robot known as Boe Bot, developed by Parallax (www.parallax.com and www.stampinclass.com). The basic robot is controlled from a Basic Stamp controller (Trademark of ...
Read more

›
USB Stepper Motor Driver In this project we are going to drive a unipolar Stepper motor (5 wire) using USB interface from a PC Computer. This project is an application of the USB Interface Board PIC18F4550 which was published here in the past. You can run other stepper motors too. It is simple and easy to make, we are going to use PIC18F4550 microcontroller which has an in built USB (USB 2.0) functionality ...
Read more

›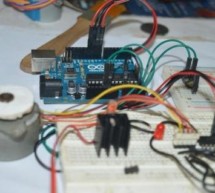 Stepper Motor Drivers USB Stepper Motor Driver Stepper Motor Driver PIC18F4550 --Stepper Motor schematics Stepper Motor Speed Controller Stepper Motor driver PIC18F2550 IR Interterface to Stepper Motor Stepper Motor Speed controller using PIC18F4550 This tutorial is all about tuning the speed of a stepper motor using a potentiometer. The idea is to throttle up or down the speed of a stepper motor using inbu ...
Read more

›
Stepper Motor Tutorial In this tutorial we are going to drive a Single unipolar stepper motor using PIC18F4550 Microcontroller in various different stepping modes. The source code and Project files are free to download at the end of this page. - Stepper motor due its excellent features is very famous in between hobbyist for various robotic applications. Running DC, Stepper motor and servo is the most basic ...
Read more

›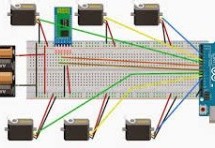 Using a modified version of the last program, we can control as many servomotors as we have I/O lines on port B. In the next listing, we will control two servos in the same manner as we controlled a single servo in the previous program. The circuit is shown in figure 4 (below). The program uses two pulsewidth variables, pw1 and pw2; and two sets of routines, left1 and left2, right1 and right2; one for each ...
Read more

›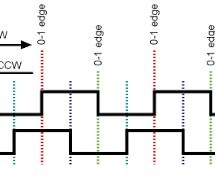 Rotary encoders are very versatile input devices for microcontroller projects. They are like potentiometers expect of digital nature and unlike analogue potentiometers they never wear down. Rotary encoders not only provide 360 degrees of rotational freedom they also allow digital positioning information to be gained without the use of analogue to digital converters (ADCs). When using rotational encoders in ...
Read more

›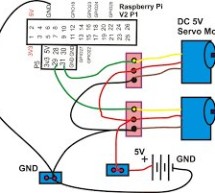 In our first program , we will simply sweep the servomotor from CCW to CW and then sweep back. The program will be kept simple as to demonstrate the priniciples of controlling a servo with a the PIC Basic language. The schematic can be seen in figure 2 (below). The variable pw controls the pulsewidth, and is started at 100 (extreme left, -45 degrees). The program sends the pulse out to the servo, and then i ...
Read more

›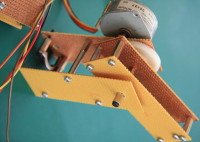 This is a simple PIC microcontroller based Solar Tracking system, only basic electronics skills are required. It uses 2 unipolar stepper motors and 4 IR-850nm LEDs as sensors to follow the sun  maximizing solar panel illumination. The entire prototype frame was built from simple, cheap and widely available strip board. Just cut it to a required size, widen the holes with screwdriver to fit connecting bolts ...
Read more

›