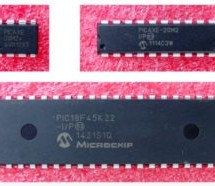 Learn how to combine a PICAXE, IR sensors, and a servo motor to create a device that responds to a moving stimulus. Spoilers: I hook it up to eyeballs that can follow a finger. Related Information Servo Motor Control with an Arduino Servo Control with Arduino Through MATLAB Servo Control via USB with the SAM4S Xplained Pro Control a Servo from Your PC with the Atmel SAM4S What's a PICAXE? PICAXEs are ...
Read more

›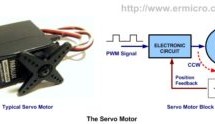 The servo motor is widely used in model hobbyist such as airplane R/C model for moving the rudder, ailerons, elevators and acceleration control or in the car R/C model for steering and acceleration control. In this tutorial we will learn how to control the servo motor as well as the simple close loop control algorithm for this servo motor. The servo motor basically is a high quality geared DC motor equipped ...
Read more

›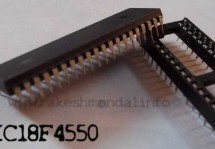 In this video, we cover how to breadboard and write the firmware for a motor controller (controlling a servo, 2 DC motors, and a stepper) with the PIC 18F4550. A few notes on this video: -I recorded most of the video during the evening of July 4th here in the U.S., there were fireworks going off in the background during most of the video. Also, there was a thunder storm at the beginning. I hope this does no ...
Read more

›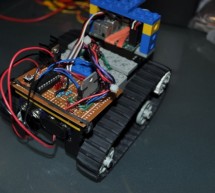 Step 1: Parts List General: RC transmitter/receiver set with at least 3 channels. As is this code only works with stacked PWM signals. I can only say for sure that it will work with traxxas receivers. With modification it could work with any PWM timing, and I am working on making it work with synchronous PWM like the newer Futaba systems use, that is the pulses all begin at the same moment. It will not work ...
Read more

›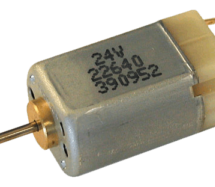 I already posted about Interfacing DC Motor with PIC Microcontroller. In our robotics applications we may have to control the speed of the DC Motor. In this tutorial we will see how to control the speed of a DC Motor using Pulse Width Modulation (PWM). By using PWM we can easily control the average power delivered to a load and by thus we can easily control the speed of the DC Motor. You may think that a va ...
Read more

›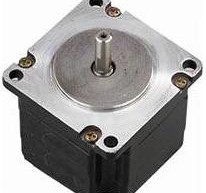 Introduction A Stepper Motor is a brushless, synchronous DC electric motor, which divides the full rotation into a number of equal steps. It finds great application in field of microcontrollers such as robotics. Please refer the article Stepper Motor or Step Motor for detailed information about working of stepper motor, types and modes of operation. Unipolar Motor is the most popular stepper motor among ele ...
Read more

›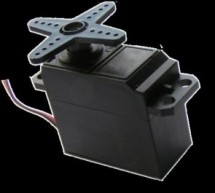 Servo Motor is an ordinary geared dc motor equipped with closed loop servo mechanism which uses position feedback to control exact angular position of the rotor. These are commonly used in robotic arms, legs etc. Servo Motors do not rotate continuously, their rotation is limited to fixed angles. Usually these motors have rotation limit from 90º to 180° and some special have limits 360° or more. [caption id= ...
Read more

›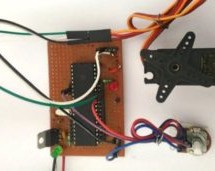 This is our 11th tutorial of Learning PIC microcontrollers using MPLAB and XC8. In this tutorial we will learn How to control Servo Motor with PIC Microcontroller. If you have already worked with Servo motors you can skip the first half of this tutorial but if you are new to servo motor itself then continue reading. [caption id="attachment_12849" align="aligncenter" width="600"] Interfacing Servo Motor with ...
Read more

›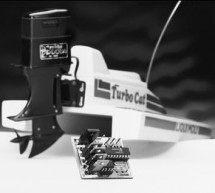 Technical specification Supply voltage: 6 to 10 V Supply current: <5 mA Max. output current: 40 A Processor: PIC16C84 Connection: 3-pin plug Application: model boat, car, plane Versions: unidirectional or bidirectional Motor brake: internal with unidirectional version Thermal protection: at 120°C Radio-controlled (R/C) modelling seems to fascinate many electronics enthusiasts. This technical hobby is a m ...
Read more

›
The brushless DC (BLDC) motor is becoming increasingly popular in sectors such as automotive (particularly electric vehicles (EV)), HVAC, white goods and industrial because it does away with the mechanical commutator used in traditional motors, replacing it with an electronic device that improves the reliability and durability of the unit. Another advantage of a BLDC motor is that it can be made smaller and ...
Read more

›