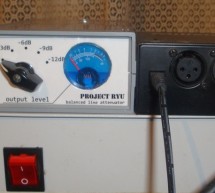 In a home recording environment equipment often doesn't come in a large variety because of either limited budget or limited space… or both. I am presenting here an balanced attenuator which comes in between fixed gain preamp and recording device/soundcard. The purpose of this device is to adjust the level and monitor it to prevent saturation of the next stage in the recording chain. It uses a L-pad followed ...
Read more

›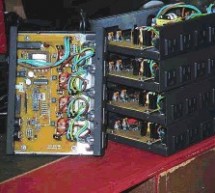 This is Ver2.0 of a finished project. I usually do projects about the same way every time. Product definition (10 min), Code outline (10 min), Schematic generation, Build prototype, Write code all at one sitting (This one took about 6 hours), Take a copy of the above file, and delete all but a small section. Debug the section, and put it back into the original file. Repeat with other chunks of code until do ...
Read more

›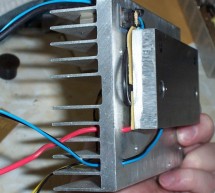 desktop-sized can cooler From the "Something that Should be Made Department" comes this drink cooler. Ever since seeing peltier devices for sale I have wanted to put one to a cool use, and this is it. :-) The heart of the device is of course the peltier module. photo is from ebay auction for my peltier) I got the peltier I used (pictured above) off of ebay for about $20 after shipping and such. It was in ne ...
Read more

›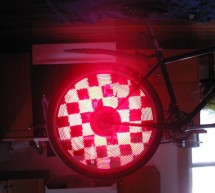 In February of 2007 I spent a little while prototyping a board that turns any bicycle wheel into a moving display billboard using a single string of LEDs. The idea was to do something that would be very visible, turn itself on and off automatically, have enough processing power to dynamically generate bike computer style displays, and have enough memory to store full resolution bitmaps. The first revision w ...
Read more

›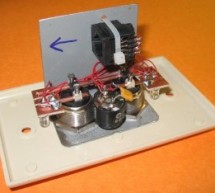 Introduction This program is a steam generator controller that is intended for use in a residential steam shower. It controls water inlet and drain valves, power to the heating element, and various level and thermal sensors. Features Push button automated control of the steam shower. High and low steam rates, extendable cycles, error conditions are sensed and handled. Specifications Power: 220VAC, 3000W Tim ...
Read more

›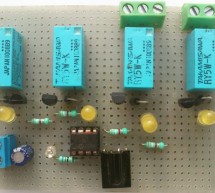 Introduction  This little project will demonstrate how you can use your old NEC IR protocol based TV,DVD or VCR remote control to control you home appliances like fan bulb or virtually anything. Consumer IR protocols There are a number of consumer Infrared protocols out there and they have been used for every single purpose possible i guess, like PDA laptops and other consumer appliances. RC-5 & RC-6 by ...
Read more

›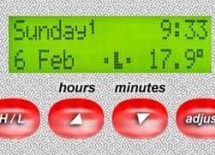 Always at the right time your house on temperature This project make use of a PIC16F648(A) and a DCF77 receiver from Conrad (Orderno. 64 11 38) With DCF77 runs the clock from the thermostat always on the right time. Synchronizing isn't necessary anymore. The temperaturesensor is a DS1820 or DS18B20 and on a HD44780 (or compatible) 2x16 LC-Display becomes day, date, time, temperature (with 0.1°C precision) a ...
Read more

›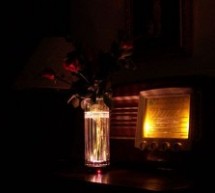 A remote controlled power RGB LED mood light. Control the colour of a powerful LED light beam with a remote control, store the colours and recall them at will. With this thing I can control the colour of a bright light into many different colours using the three fundamentals colours : red green and blue. Adding them toghether with different intensity can yeld very great a range of colours from the visible s ...
Read more

›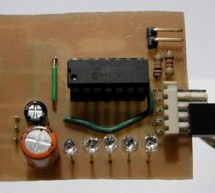 As a fan of taking my dihydrogen monoxide in straight, uncut, uncorrupted liquid form, I purchased a six stage reverse osmosis filter some years ago. My filter is a few years old now, and the super calcium enriched water we have in Michigan has taken its toll. The filter used to shut off when the production tank was full. However, the filter has recently developed a leak in the auto shutoff valve, so it's c ...
Read more

›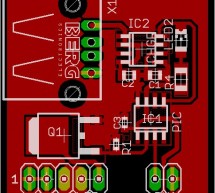 MintLite – The Luxeon Powered Mint Tin Flashlight! This idea has been rattling around in my head for more than a month now, and I finally have thought it out enough to do some doodling in Eagle. The basic idea is built around a six watt Luxeon K2. I plan to use a pair of 2.5aH lithium batteries to provide approximately eighteen watt-hours of power. The Luxeon will be controlled by a microcontroller, providi ...
Read more

›