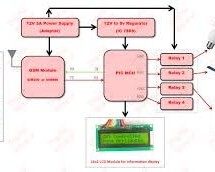 This design controls up to 8 devices using a PIC microcontroller (PIC16F84A) connected to the phone line. The unique feature here is that unlike other telephone line based remote control, this device does not need the call to be answered at the remote end so the call will not be charged. This device depends on number of rings given on the telephone line to activate/deactivate devices. 1. Circuit diagram (de ...
Read more

›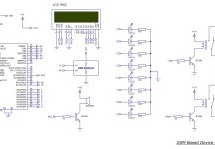 It has been a while since we published electronic engineering projects here due to the busy schedule we had in the past weeks, and this time we're up with another interesting project. Before going through the details of this one, you may as well check our latest electronics projects for engineering students. GSM based device monitoring and control system are becoming popular these days. Here I am introducin ...
Read more

›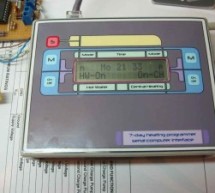 Overview This project has come about from my desire to control my home heating from work.  As I have a VPN between work and home a straightforward relay controlled from a PC would seem the easiest solution.  However I also wanted a control unit that I could operate in the house without resorting to the computer.  For example, I get up late and the heating is off, I just want to hit a button and turn it on.  ...
Read more

›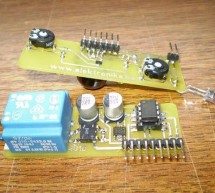 Those days when I come home at night and strait into the darkness are finally over. This is a very practical device and I built it so that it is a module to my Dual Channel IR Remote Control. Because of that I ended up with a definite overkill of what is supposed to be a simple switch with a timer when I open/close my door. Anyway, it is modular+wireless and that's what I like. You can download the project ...
Read more

›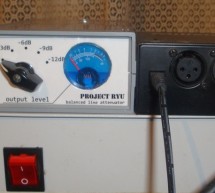 In a home recording environment equipment often doesn't come in a large variety because of either limited budget or limited space… or both. I am presenting here an balanced attenuator which comes in between fixed gain preamp and recording device/soundcard. The purpose of this device is to adjust the level and monitor it to prevent saturation of the next stage in the recording chain. It uses a L-pad followed ...
Read more

›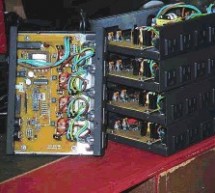 This is Ver2.0 of a finished project. I usually do projects about the same way every time. Product definition (10 min), Code outline (10 min), Schematic generation, Build prototype, Write code all at one sitting (This one took about 6 hours), Take a copy of the above file, and delete all but a small section. Debug the section, and put it back into the original file. Repeat with other chunks of code until do ...
Read more

›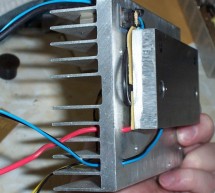 desktop-sized can cooler From the "Something that Should be Made Department" comes this drink cooler. Ever since seeing peltier devices for sale I have wanted to put one to a cool use, and this is it. :-) The heart of the device is of course the peltier module. photo is from ebay auction for my peltier) I got the peltier I used (pictured above) off of ebay for about $20 after shipping and such. It was in ne ...
Read more

›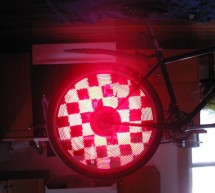 In February of 2007 I spent a little while prototyping a board that turns any bicycle wheel into a moving display billboard using a single string of LEDs. The idea was to do something that would be very visible, turn itself on and off automatically, have enough processing power to dynamically generate bike computer style displays, and have enough memory to store full resolution bitmaps. The first revision w ...
Read more

›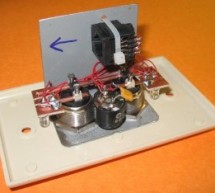 Introduction This program is a steam generator controller that is intended for use in a residential steam shower. It controls water inlet and drain valves, power to the heating element, and various level and thermal sensors. Features Push button automated control of the steam shower. High and low steam rates, extendable cycles, error conditions are sensed and handled. Specifications Power: 220VAC, 3000W Tim ...
Read more

›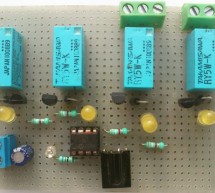 Introduction  This little project will demonstrate how you can use your old NEC IR protocol based TV,DVD or VCR remote control to control you home appliances like fan bulb or virtually anything. Consumer IR protocols There are a number of consumer Infrared protocols out there and they have been used for every single purpose possible i guess, like PDA laptops and other consumer appliances. RC-5 & RC-6 by ...
Read more

›