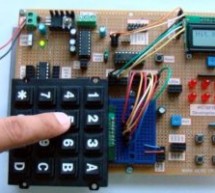 Interfacing LCD and Keypad are one of the important interfacing concepts of PIC microcontroller since both the input and output element can form a complete embedded system design. This tutorial is about teaching you how to get input input values from keypad by polling method and display the input into a 16×2 LCD. 16×2 LCD: This type of LCD is widely used to display the status of the system and to display th ...
Read more

›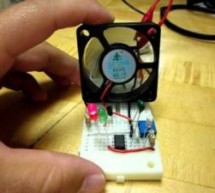 You might have come across several applications where we need to control a specific device based on analog parameter. This Embedded system works in a similar concept where we are about to control the speed of a DC motor using based on the external temperature. The rise in temperature will result in increase in speed of the motor and vice versa. These type of Temperature controlled fan systems can generally ...
Read more

›
Large Dancing Robot Build a large dancing robot. This was supposed to be a walking robot, but it more kinda beebopped around. video on last step. Build a Prototype First, The _Prototype_: Before you make a large, high power robot, it's good to make a smaller scale prototype. I made a simple walking robot using = Brains: PIC16f877A, = Actuators: two small geared pager motors (http://www.solarbotics.com/produ ...
Read more

›
A Project entitled "PIC Microcontroller Unit" presented by Quezon City Polytechnic University (QCPU), Fourth year students of Bachelor of Science in Information Technology (BSIT), Major in Computer Technology. For the elecytive subject of "MIcroprocessor". Submitted by Group number two(2) and to be submitted to Professor Ambito. For School Year 2012-2013, Second Semester. Group Members: Graellos Cesar Jr. G ...
Read more

›
The RGB LED contains three LEDs encased in one shell: Red, Green and Blue (some contain an extra blue led - as blue LEDs generate less output intensity (candela) per mA). It looks like a single white led except that it has four leads - one for the common ground connection and one for each led. Basic operation The average current through each of the LEDs determines it's light output i.e. its contribution to ...
Read more

›
In this tutorial, we are making a Digital Thermometer using PIC microcontroller and LM35 Temperature Sensor. In this project, we will sense the temperature using LM35 and display it on 16x2 LCD. LM35 Temperature Sensor is accurate and cheaper and doesn't require any external calibration. The output voltage is proportional to Celsius temperature scale and changes by 10mV per °C. Material Required PicKit 3 LM ...
Read more

›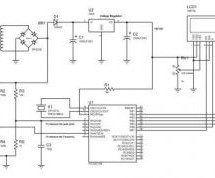 Note: Microcontroller  PIC16F73  can be used instead of pic16f877a. This time we will see how to measure AC voltage parameters with the help of micro-controller. First we will know about AC voltage parameters, then we will do the whole work step by step. What is AC(Alternating Current): "In alternating current (AC, also ac), the flow of electric charge periodically reverses direction. In direct current (DC, ...
Read more

›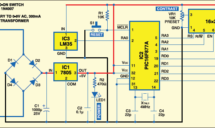 Temperature monitoring and control is important in industry environments. Sensors are widely used for measurement of temperature. Usually, a temperature sensor converts the temperature into an equivalent voltage output. IC LM35 is such a sensor. Here we describe a simple temperature measurement and display system based on LM35 sensor and PIC16F877A microcontroller. The temperature in degrees Celsius is disp ...
Read more

›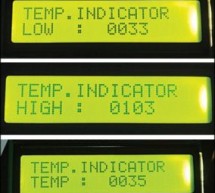 Digital temperature controller is an essential instrument in the field of electronics, instrumentation and control automation for measuring and controlling temperatures. It can be used as much at homes as in industrial applications. Different types of analogue and digital temperature controllers are readily available in the market, but they are generally not only expensive, their temperature range is also u ...
Read more

›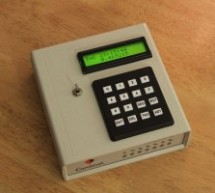 What do you do if you have a spare LCD module with backlight, a weird 16 button keyboard, and a PIC16F877A microcontroller gathering dust? A monster Martian Clock immediately springs to mind. You are probably thinking "There are hundreds of PIC clocks on the Net - do we need yet another one?!" Well, this one is a bit different: It has 16 timers that can be independently paused and restarted, and can run for ...
Read more

›