Here I give you my project on Automated Railway Gate Controlled by PIC16F877A . It is very good project and if it is implemented by railway then they can save lots of money to paying salary for this purpose. For that project I use PIC16F877A, LCD display, two pressure Sensor (situated in rail line) ,Traffic light and motor (For closing and opening the railway gate). Project Detail: Here I use two pre ...
Read more

›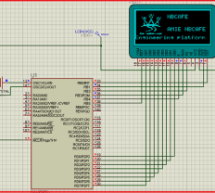 Today I discuss on Interfacing GLCD with PIC16F877A. To overcome the limitation of LCD display we use GLCD (Graphical LCD). By using GLCD now we can display image draw line and shapes page by page which are not possible in normal LCD. So to know the process of Interfacing GLCD with PIC16F877A, We need to know the hardware connection as well as the some special instruction which is used in Mikroc Pro for Pic ...
Read more

›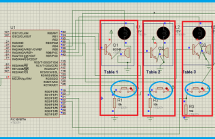 The fastest finger press quiz buzzer is very popular in school, Collage, different T.V. show, different quiz competition. Here in my pic microcontroller based fastest finger press quiz buzzer project you will find four tables with push button. For any instant if four teams on four tables press the push button then it will glow the light and blow buzzer of that table for fasted finger press. Project descript ...
Read more

›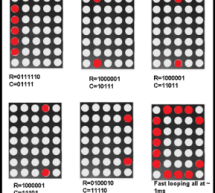 To know about Interfacing Dot Matrix led Display with PIC Microcontroller, we have to know about what is Dot Matrix Display? And how it work? Dot Matrix Display is an array of LED situated in a form of Matrix. See the architecture of a 7*5 Dot Matrix led Display board. Project Description : In this tutorial project we can see how easily we can display any alphabet in 7*5 Dot Matrix led Display board. Let we ...
Read more

›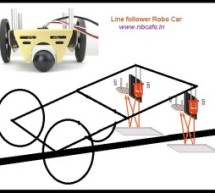 Here I give you description of my project "LDR Based Line follower Robot Car using PIC Microcontroller". This project is very interesting and the concept implementing for making this project is also very interesting. Project description: In this project "LDR Based Line follower Robot Car using PIC Microcontroller", mainly three units are used. Sensors  ( made with LDR) Processor (PIC16F877A) Motors Now to k ...
Read more

›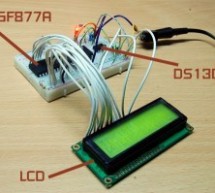 Even I have posted about "DS1307 + PIC16F877A", I didn't have chance to make a real prototype of the clock. I have done only on the simulation software. Today, I have received a comment about that post. ah_bear followed my code and schematic on that post but the clock didn't work. This is because the code on that post is for reading time from DS1307 so there must be some values in the DS1307 before you can ...
Read more

›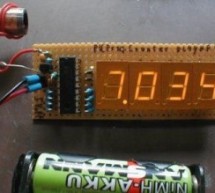 In the same way as the LCD project this frequency counter circuit uses TMR1 in 16 bit counter mode to count the input signal edges. Counter overflows are accumulated to give the total count in multiples of 65536. Adding the current value of the counter at the end gives the total count. Specification of the frequency counter circuit Min frequency 1Hz Max frequency ~50MHz (limited by input pin characteristics ...
Read more

›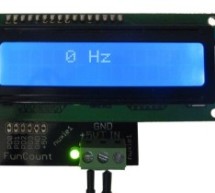 A frequency counter is a useful addition to an engineer's toolbox and you can create the design described on this page for free. All you need is a PIC microcontroller (or any microcontroller that has a high speed timer input module) and a 2 line LCD display (the standard HD44780 one is the one used here). This PIC frequency counter project uses an LCD to display the frequency and PIC timer 1 to measure the ...
Read more

›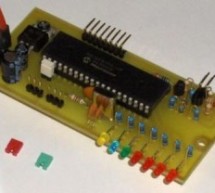 This device acts as interface between your microcontroller project and a GSM phone. It handles all modem data communication between the GSM phone and your micro-project. The best thing is that it decodes PDU into TEXT on the fly! You can easily SMS-enable your any project without need for learning AT commands and parsing complicated data when talking to AT modem inside the phone. UPDATE: Source code is now ...
Read more

›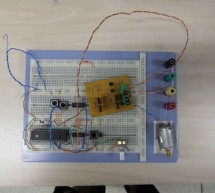 DC motor control with Joystick and PIC16F877A This is one project that i'm doing, now I'm going to show how to do it only for one motor, but i'm using and DEMUX to in the future use 4 motor. The project is simple, it uses the pic to control the DEMUX and the DEMUX control the H-BRIDGE that control the motor forward or backward. Part List The itens that you will need is in the picture below. Board not in pic ...
Read more

›