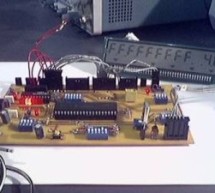 The Development Board v. 1.1 connected to an LCD display. It is well visible (read further, in the description) the row of LEDs used to check the logic state of up to 8 I/O ports or external circuits' pins. Of course, if you own an 8 trace oscilloscope, you can do without it. :-)) On the right bottom the programming cable. Characteristics of the DB12 As I have done with the PIC 16F84 / C84 Evaluation Board, ...
Read more

›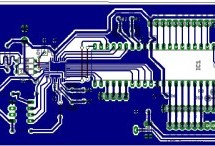 Introduction This is a simple design that interfaces a PIC 16F877 microcontroller to the USB bus using the FTDI FT245 USB FIFO device. It has been designed using a simple single sided PCB with only one surface mount device, the USB chip itself. All schematics, PCB layouts and software are available for download Design overview As stated in the introduction the design uses the FTDI FT245BM USB FIFO de ...
Read more

›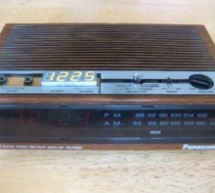 I had some beef with my (very) old alarm clock.  It had a radio which was nice to wake up to, but two problems: 1) I would be in bed and think "Wait, did I set the alarm?"  I would have to get up, turn on the light and look at the position of the tiny black sliding switch. 2) When I wake up in the morning and turn off the alarm, it's still set to go off the next morning.  When I started this project I had a ...
Read more

›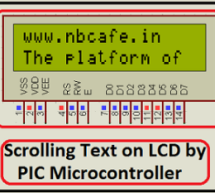 Scrolling Text on LCD by PIC microcontroller is very simple but very important one. For moving forward we need basic knowledge on how to display the text on LCD by pic Micro controller. For that please see my previous post on that "Displaying text on LCD by interfaced with PIC16F877 microcontroller in 4 bit mode" . Now to start with Scrolling text on LCD by PIC microcontroller in 4 bit mode, we need support ...
Read more

›

Here I discus on very good project on digital thermometer. I made this project by Lm35 interfacing with pic 16f877 through adc0808. Pic16f877 microcontroller has inbuilt ADC (Analog to Digital Converter  but I use external ADC IC (adc0808) because of simplicity of project if I use inbuilt adc then I have to take consideration on lots of mathematical calculation to get desire output. To build my project I us ...
Read more

›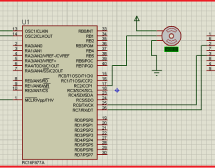 Here you see how a Servo motor controls by Microcontroller PIC16f877 and MATLAB GUI? It is well known to us that now a day's use of servo motor extended in the field of Robotics. Servo motor can rotate with definite angle and we can easily use it in design of robot arm movements. And also it can use extendedly in Remote-car and Helicopters. Now in my project "Servo motor control by Microcontroller PIC16f877 ...
Read more

›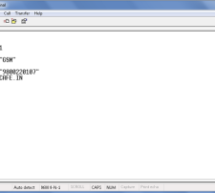 In connection with today's advance technology and field of embedded electronics project, interfacing GSM module with pic microcontroller is very important for remote and wireless communication. GSM stands for Global system of mobile communication is widely used chip and reliable mobile network. If we done interfacing GSM module with pic microcontroller then we can use this huge GSM network as input out outp ...
Read more

›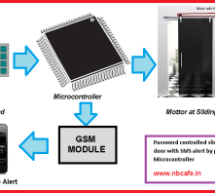 In today's world implementation of any expert system with maximum data and networking security becomes a real necessity in home, academic organizations as well as in industrial communities. To provide this security here I give my project on "password controlled sliding door with SMS alert by pic microcontroller". Project Objective: The proposed system is a chamber, which is closed by a sliding door. A Keypa ...
Read more

›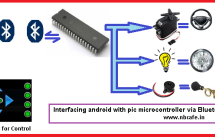 To forward our first step in the field of wireless communication by interfacing android with pic microcontroller via Bluetooth open lots of way to work on. Once we can send and receive data between a microcontroller and android mobile then use of android mobile we can control other peripheral device attach with microcontroller, very easily. By interfacing android with pic microcontroller via Bluetooth I did ...
Read more

›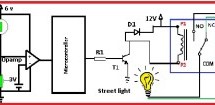 The main purpose of this project "automatic street light control by pic microcontroller" is to minimize the cost of electricity and also cost of man power to manually on- off the street light. In the field of modern embedded world this project "automatic street light control by pic microcontroller" is used to on – off automatically by uses of LDR (Light dependent Resistor), Opamp, relay and pic16f877a micro ...
Read more

›