In the last decade, the number of electronic devices the average person owns has skyrocketed. From having just a personal computer at home, and perhaps a laptop for work and a mobile phone, we now are more likely to have two or more personal computers, a laptop, and tablet computers and smart phones that have more computing power than a PC from the 1980s. With all these devices we use, comes an excess of da ...
Read more

›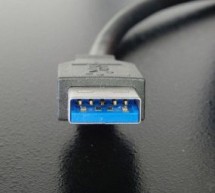 USB 3.0—Everything you need to know In the last 14 years, the Universal Serial Bus (USB) has become the standard interface to connect devices to a computer. Whether it's an external hard drive, a camera, the mouse, a printer, or a scanner, the physical connection to transfer data between devices generally is a USB cable. The interface is indeed universal. USB technology has been under development since 1993 ...
Read more

›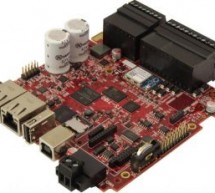 Technologic Systems announced their latest Single Board Computer, the TS-7180, has entered in to their engineering sampling program (see below for details). The TS-7180 is developed for any industrial application, but is especially suited for industrial control automation and remote monitoring management applications such as unmanned control room, industrial automation, automatic asset management and asset ...
Read more

›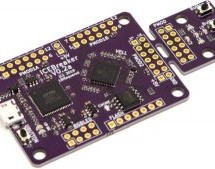 The first open source iCE40 FPGA development board designed for teachers and students. It's comming soon on CrowdSupply. Are you ready to venture into the brave new world of digital logic design? The iCEBreaker FPGA board is specifically designed for you. It's designed to work out of the box with the newest open source FPGA development tools and next generation open CPU architectures. The iCEBreaker FPGA bo ...
Read more

›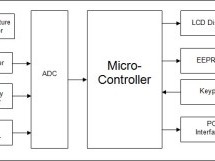 Description: This project is a fine combination of analog and digital electronics. This project is designed so as to fulfill the requirements of the industry applications, home applications. The project consists of parameters monitoring, parameter storage. PC interface is one of the main features of the project in which various data like value of parameters, date and time are sent to the PC using a hyper te ...
Read more

›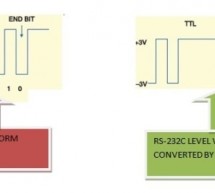 Here is a simple project on How to transmit serial data to pc using built in usart(universal Syncronous-Asyncronous receiver transmitter)of PIC 16f877 microcontroller. The data Transmitted by PIC microcontroller is received by computer through its (Serial)DB-9 Port and is displayed on Hyperterminal window. Since microcontrollers works on TTL  wave form and standard PC(Personal Computers) works on RS-232 wav ...
Read more

›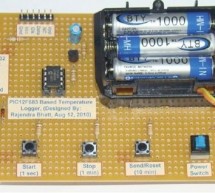 Introduction A data logger is a device that records measurements over time. The measurements could be any physical variable like temperature, pressure, voltage, humidity, etc. This project describes how to build a mini logger that records surrounding temperature values. It has following features: - Uses just one 8?pin chip, so very compact size circuit. - Temperature range: 0 to +125°C. - Can store up to 25 ...
Read more

›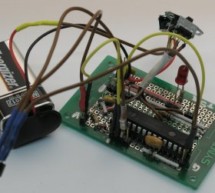 This project has only a few modifications from the "Single Chip, Four Channel Datalogger" article by Dan Gravatt in the 2008 January Issue of Nuts&Volts (page 42), so I won't go into much detail. Below is the schematic.  The changes from Dan's datalogger are that I used the PIC16F886, which is pin-compatible with the PIC 16F876.  I also used the PIC's hardware serial I/O channels (pins 17 and 18) and I ...
Read more

›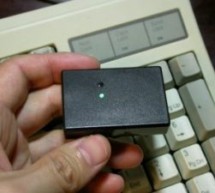 I have built a GPS Logger and it works very well to trace the drove route for two years. By the way, the navigation solution computed by GPS receiver itself has an excellent accuracy without DGPS because an intentional offset added by US goverment has been stopped several years ago. The position error seems to be some meters under clear sky. It is a suffcient accuracy to trace the movement of walk. However ...
Read more

›
Lasers have been one of the essential technologies used in industries. It is realized that light outperforms radio in terms of speed and density. It has been used for communications whether in scanning barcodes, reading CD's and DVD's. This design is a simple data transmitter that uses a DIP switch to support the transmission of data over a transmission medium. This switch withstands extreme shock, vibratio ...
Read more

›