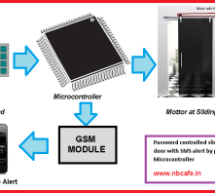 In today's world implementation of any expert system with maximum data and networking security becomes a real necessity in home, academic organizations as well as in industrial communities. To provide this security here I give my project on "password controlled sliding door with SMS alert by pic microcontroller". Project Objective: The proposed system is a chamber, which is closed by a sliding door. A Keypa ...
Read more

›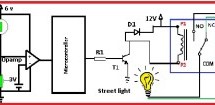 The main purpose of this project "automatic street light control by pic microcontroller" is to minimize the cost of electricity and also cost of man power to manually on- off the street light. In the field of modern embedded world this project "automatic street light control by pic microcontroller" is used to on – off automatically by uses of LDR (Light dependent Resistor), Opamp, relay and pic16f877a micro ...
Read more

›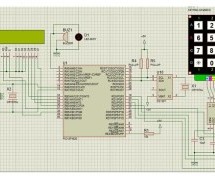 This project is an Automatic School bell system. Such a system triggers a bell (or operates any other load) at predifined time. In this version some advanced features are introduced: - 16x2 LCD Display ( Displays current date, time and day) - 4x4 Keypad for Inputs - Stand alone product ( no PC required to program or maintain ringing schedule) - No battery required to maintain clock and ringing schedu ...
Read more

›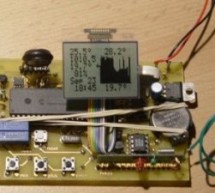 Weather station with pressure reading, relative humidity, indoor & remote outdoor temperature display. Both Celsius or Fahrenheit & mbar/hPa or mm Hg  supported. With calendar & clock. Easy 3-button user-menu. 42 hour-history display (curve). Auto-memory & display of all high and low-values. PIC 18F452 running at 4 MHz, power saving sleep mode. Sensors are only turned on when needed. All par ...
Read more

›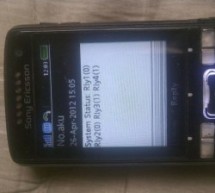 Objectives:  To test a level of understanding for my final year project. To present about programmable control home safety via gsm modem; the performance or what have been achieved. To improve myself, in term of knowledge, presentation and communication. Content / Procedure:  Refer to FYP scheme, presentation degree semester 2 to prepare a material. Discuss with supervisor, about how to tackle the question. ...
Read more

›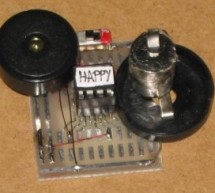 Why spend $10.00 on a Happy Birthday musical card when you can produce the tune yourself. This project uses just 4 components and a small prototype PC board to produce a project that will teach you a lot about programming. The circuit uses a piezo diaphragm connected to pins 3 and 5. That's the only component. All the work is done by the program. The project is so easy, we don't need to provide any construc ...
Read more

›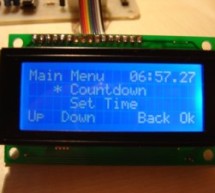 This is an alarm clock I built. It was very effective during the sort time I used it, because I programmed it to play a very annoying tune through a speaker. I actually started to wake up before the alarm went of, so other people in the house didn't wake up from the annoying pitches it played. The JAL source code is available on my download page Features Timekeeping using the PIC's timer0 interrupt 4x20 hd4 ...
Read more

›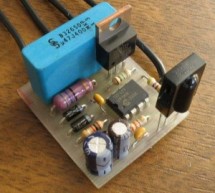 This is a device for adjusting lights in your home with any type of remote controller (tv, dvd, video,…). Today we are using many devices in our homes to improve quality of our life and this is another example on how you can enhance a simple procedure like switching the lights ON/OFF. It may be difficult to many of us to stand up from our chair only to switch lights, so try imagining yourself doing this wit ...
Read more

›
This project uses the Simple LED Animation Kit (SLAK post or page) with the LEDs arranged in a circle around the PIC16F628A. I decided to do this project after picking up some red SMD LEDs at HSC in Santa Clara, CA, last week. Although the only difference from the basic SLAK is the board design, I find that this layout to be have the potential to be more useful. It could easily be a medallion on a necklace. ...
Read more

›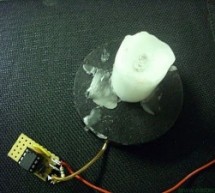 Description The aim of this project is to create a credible simulation of the light of a candle. Candle light is usually warm and waves slowly with random oscillations caused by the air flowing in the surrounding environment. Using a random number generator to modulate a light emiter like a LED or a light bulb it is possible to create a very credible effect. Design I tested both LEDs and small incandescent ...
Read more

›