Free/low-cost PADS PCB packages from Mentor/Digi-Key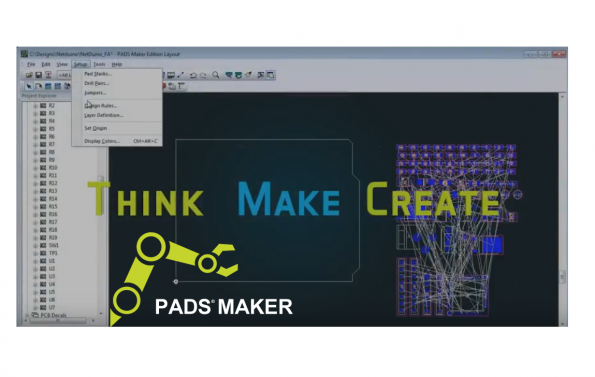 Two versions of the PADS software package (by Mentor, now a Siemens business) have been made available through distributor Digi-Key. Positioned as design software for "the aspiring innovator" both the free and the $499 versions include access to parts libraries and to a circuit simulator.
PADS Maker and PADS MakerPro are intended to give commercially proven technology at an affordable price point. The PADS Maker product is free while PADS MakerPro provides additional design capacity for $499. Both feature direct access, through PartQuest, to Digi-Key's part catalogue for more than a million ready-to-use symbols and footprints, and to PADS AMS Cloud, a free, cloud-based, analogue/mixed-signal circuit simulator.
Mentor comments, "With the introduction of PADS Maker and PADS MakerPro Editions, makers, startups, and small businesses will now have access to free and low-cost, professional-quality PCB design tools fully integrated with Digi-Key's catalog of over 5M parts."
Features include:
– Complete desktop environment with no requirement for cloud storage or community IP sharing
– QuickStart videos and documentation
– Free access to PADS AMS Cloud for analogue/mixed-signal simulation
– A path to the full PADS Product Creation platform for unrestricted design and layout, including access to HyperLynx simulation and design verification
– Professional-quality schematic entry and layout for PCB design
– Online customer support
PADS Maker is offered through a free, annual, renewable license. PADS MakerPro adds one year of enhanced support and increased design capacity, including additional layers and design size, for a one-time charge of $499.
for more detail:  Free/low-cost PADS PCB packages from Mentor/Digi-Key
Project Ratings:
Related posts
Leave a Comment