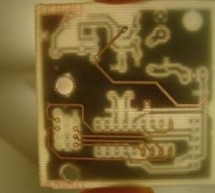 The notion of building a monitor/speaker AV tester came up in the forums a few weeks ago. Someone requested to see a project devoted to testing VGA displays and Speakers. The project I made many years ago: The VGA Test Box can be used to test displays, however it is large, clunky and not friendly for mobility concerns. To answer these concerns, the challenge was put forward to fit a full fledged AV tester i ...
Read more

›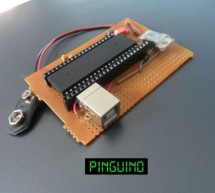 It 's been eleven years since I first started learning and building my first Microchip PIC Microcontroller circuit. I really like this Microcontroller family. Recently, I started reading and trying some Arduino. I really wished to build a similar circuit based on the Microchip PIC. Even I started to think to design a circuit of my own. I searched online and I found Pinguino. Just like Arduino , there are ma ...
Read more

›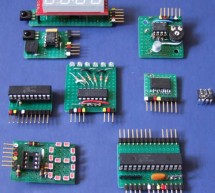 Experimental circuit board modules can be made quickly and fairly easily. They have the advantage of being more than twice as fast to build than a custom circuit board. They are also easy to test in a breadboard. The modules detailed here are ones I have made using various Picaxe microcontrollers. Step 1: Picaxe Project Modules Pic2 shows a few of the Picaxe modules that I have built and tested that use the ...
Read more

›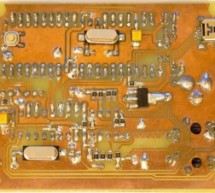 In this instructable I'm going to show you how to make your own PIC18 development board that features both Ethernet and Full Speed USB 2.0 at a low cost. Features: The development board is based on a PIC18LF4553 microcontroller. The microcontroller features a Full Speed USB 2.0 (12Mbit/s) interface without the need for any external components. Also, it has 32KB of program memory, 2KB of RAM and it supports ...
Read more

›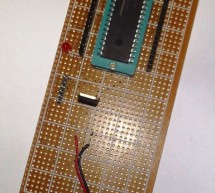 Intro This is my first Instructable so I'm sorry for mistakes. Critics are always welcome :) So in this project I made a development board for PIC16F1787. Now most of you guys aren't familiar with this particular model. Some might even think why I chose 16Fxxxx series IC when I could have easily used 18Fxxxx series and had more fun. Well for my project DC to 3 phase AC pure sinewave Inverter (I'll try to ma ...
Read more

›
In Tutorial 4, we learnt interfacing an HD44780-based LCD to a chipKIT board for displaying alphanumeric output. Today, we will see how to connect a NOKIA 5110 graphical LCD (used in Nokia 5110 cell phones), which is a 84×48 pixel monochrome display of about 1.5″ diagonal in size. The display can be used for graphics, text, and bitmaps. [caption id="attachment_12138" align="alignnone" width="580"] chipKIT N ...
Read more

›
In this project, we will use the chipKIT Uno32 board to build a digital stopwatch capable of timing minutes, seconds, and 1/10th of seconds, and with a basic start and stop control feature. A MAX7219-driven 8-digit seven segment LED display is used to display the time elapsed. The Reset switch on the Uno32 board will be used to reset the current time back to 0 when the stopwatch is stopped. [caption id="att ...
Read more

›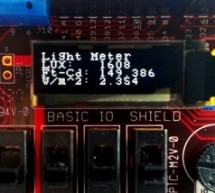 A light meter is used to measure the intensity of illumination in a given area. It is widely used in schools, warehouses, factories, hospitals, office buildings, museums, art-galleries, parking garages, stadiums, and many more, to measure and maintain proper lighting levels. The intensity of illumination is usually expressed in Lux or foot-candles. As the 4th project in our chipKIT tutorial series, today we ...
Read more

›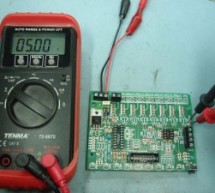 Description The simple 8 channel LED chaser has been a very popular project on Picprojects since it was first published a couple of years ago.  During that time there has been a demand for a board that could drive more LEDs so I started designing a new version of the LED Chaser using MOSFETs.  What I wanted to do was come up with a circuit design and PCB that while fulfilling the need for a MOSFET driver co ...
Read more

›
Satellite Subsystems Irrespective of the intended application, is it a communications satellite or a weather satellite or even an Earth observation satellite, different subsystems comprising a typical satellite include the following: Mechanical structure Propulsion Thermal control Power supply Tracking, telemetry and command Attitude and orbit control Payload Antennas The structural subsystem provides the f ...
Read more

›